Location: Surdside TX
conditions: Sun/choppy 2 to 4 foot seas Mon/choppy 2 to 3 foot seas the swells were rolling in at 3 to 5 foot at times
water color: dirty brown for the first 3 miles from the beach, emerald green around 3.5 to 4 miles, sea weed thick
wind: Sun/ south south east 5 to 12mph Mon/ south south west 5 to 12mph
current: SE
clear skys on both days
Sun I went out with my friend on his jetski, saw allwaysinshorts (Mihn) and Nick in their red Adventure Islands. I took an old friend on the tandem, we got into the kings and lots of jacks caught that day. Lost some lures.
Mon I meet up with Efren and took Earth enders Kayak (EEK) on the Tandem, saw a few cool TKF guys at the Surfside launch area, did some video footage for our intro, and then headed off. The seas where ruff in the morning time, but once we got passed the 3 to 4 mile area heading se the water color turned clear emerald green. There where still alot of sea weed in the water, our trolling lures kept getting seaweed in them as with our rudder, and mirage drives. The seaweed was such a pain! We caught alot of kings on Mon, got into a few sharks, caught some nice size Macs, and some Jacks.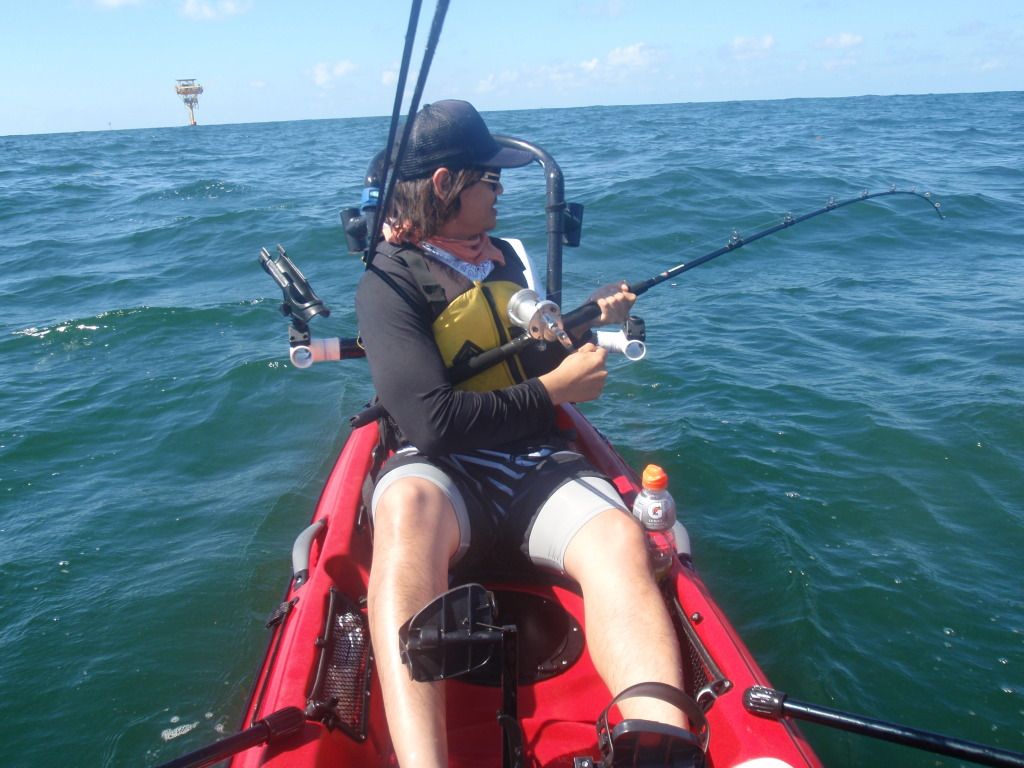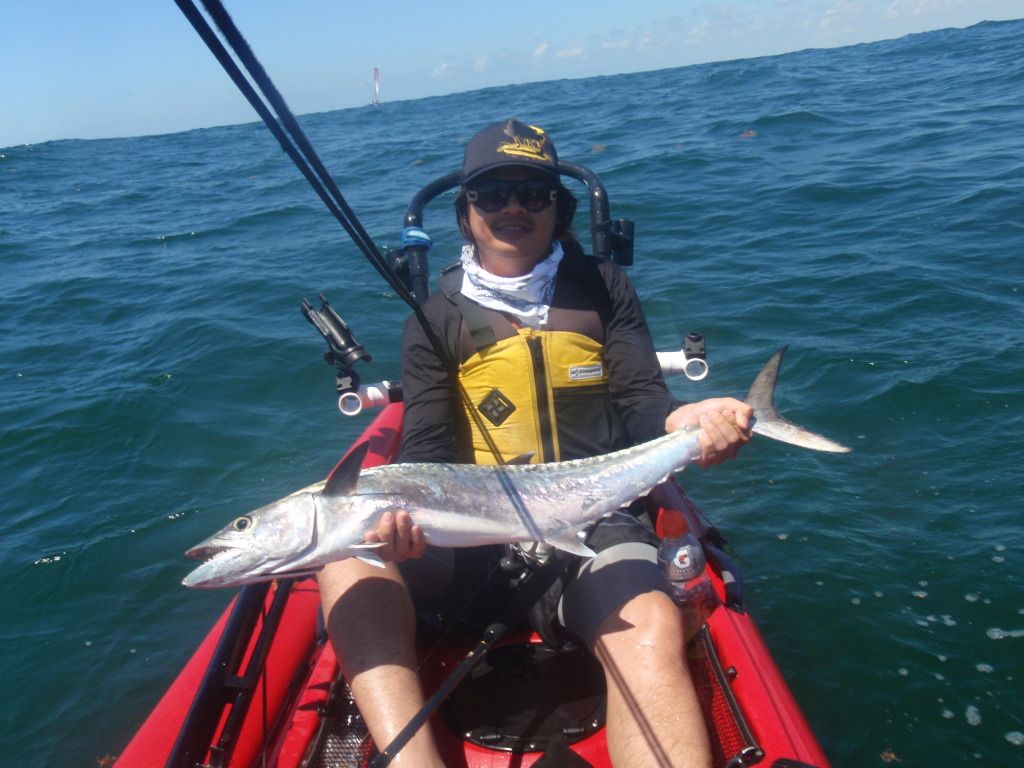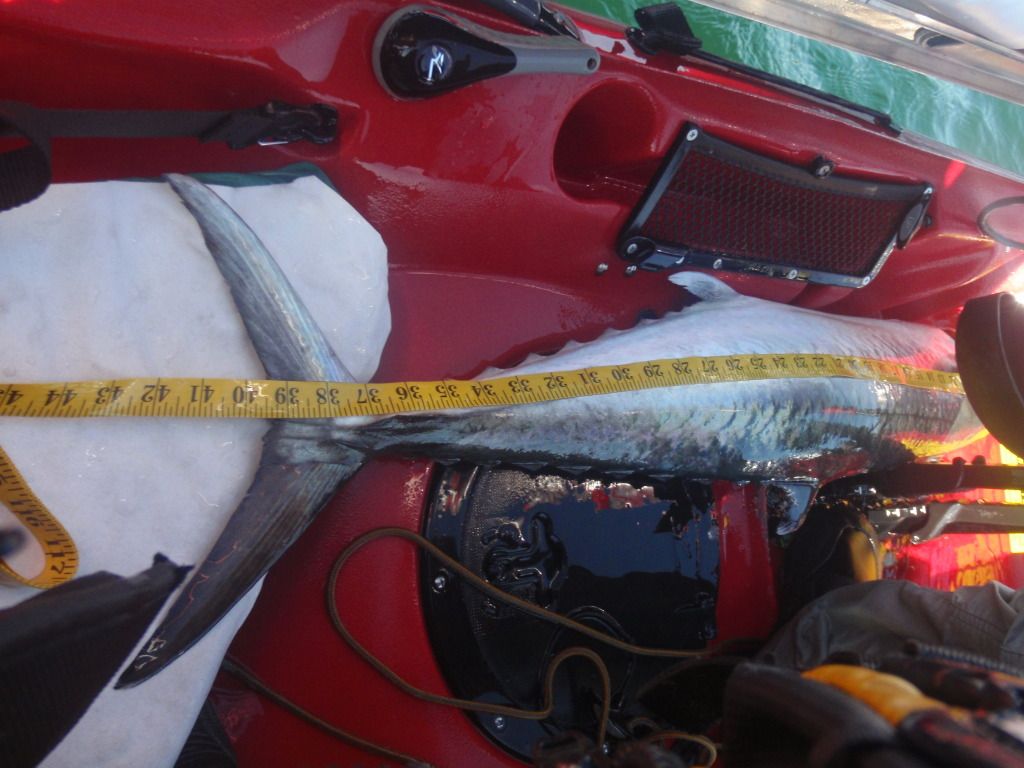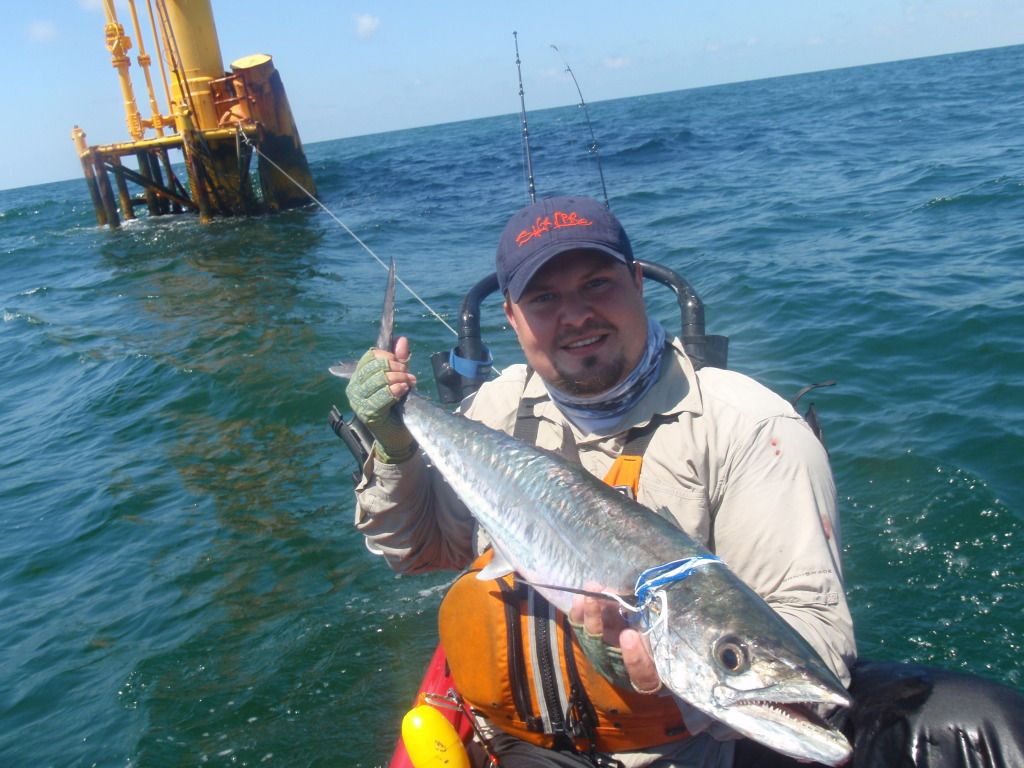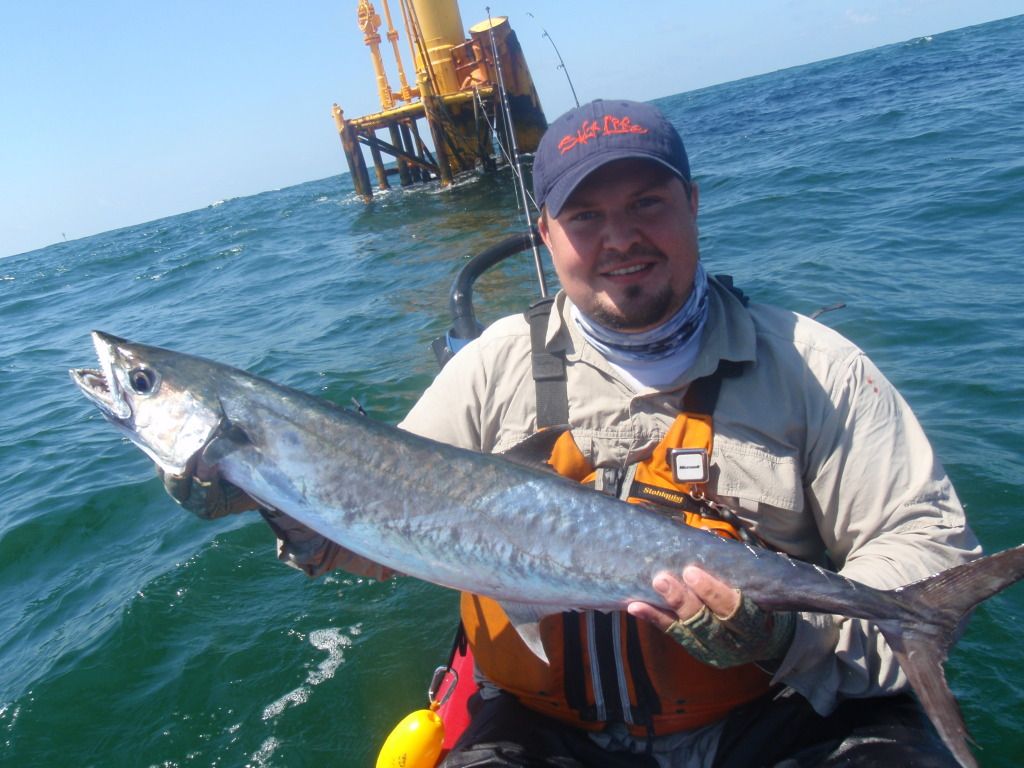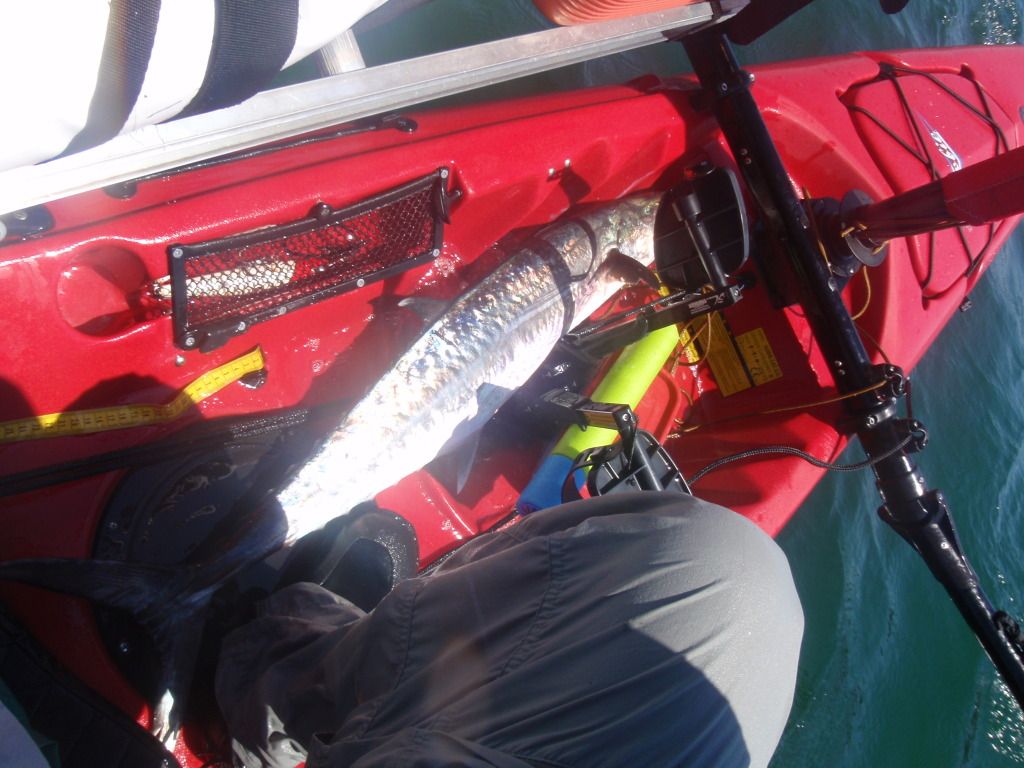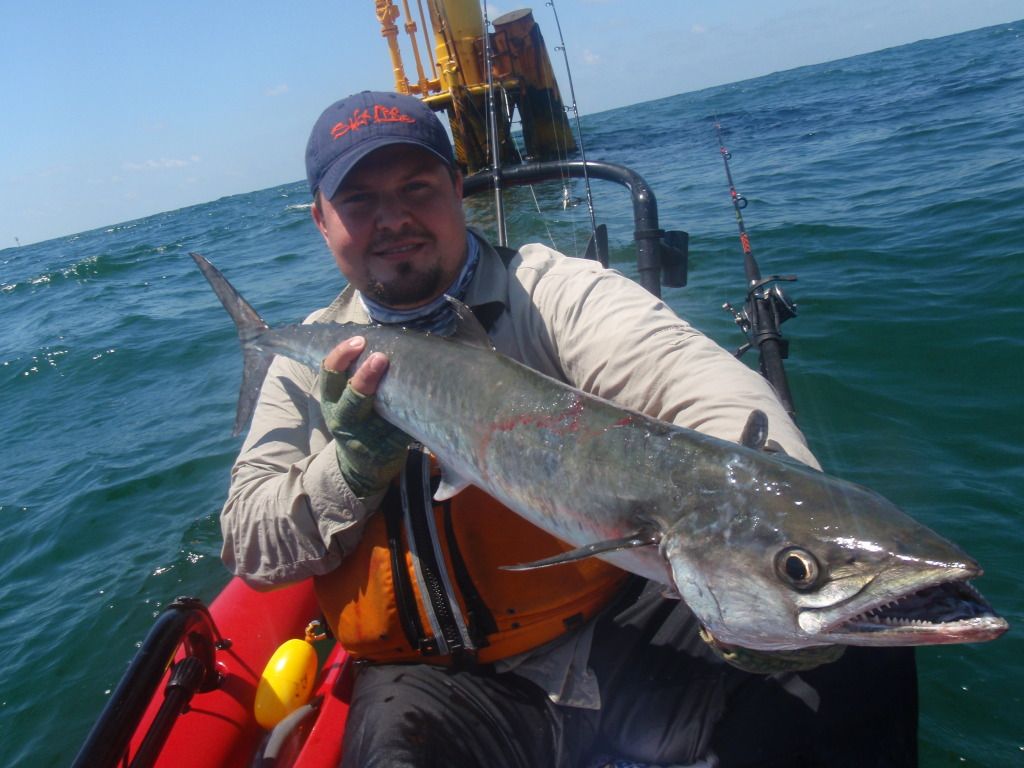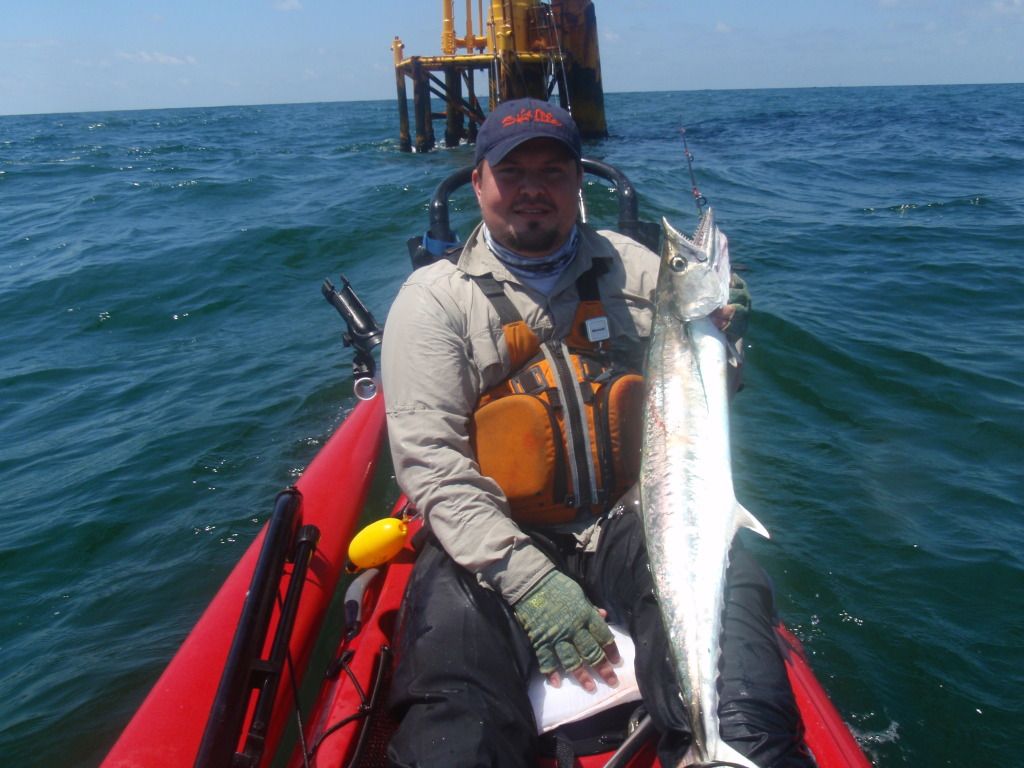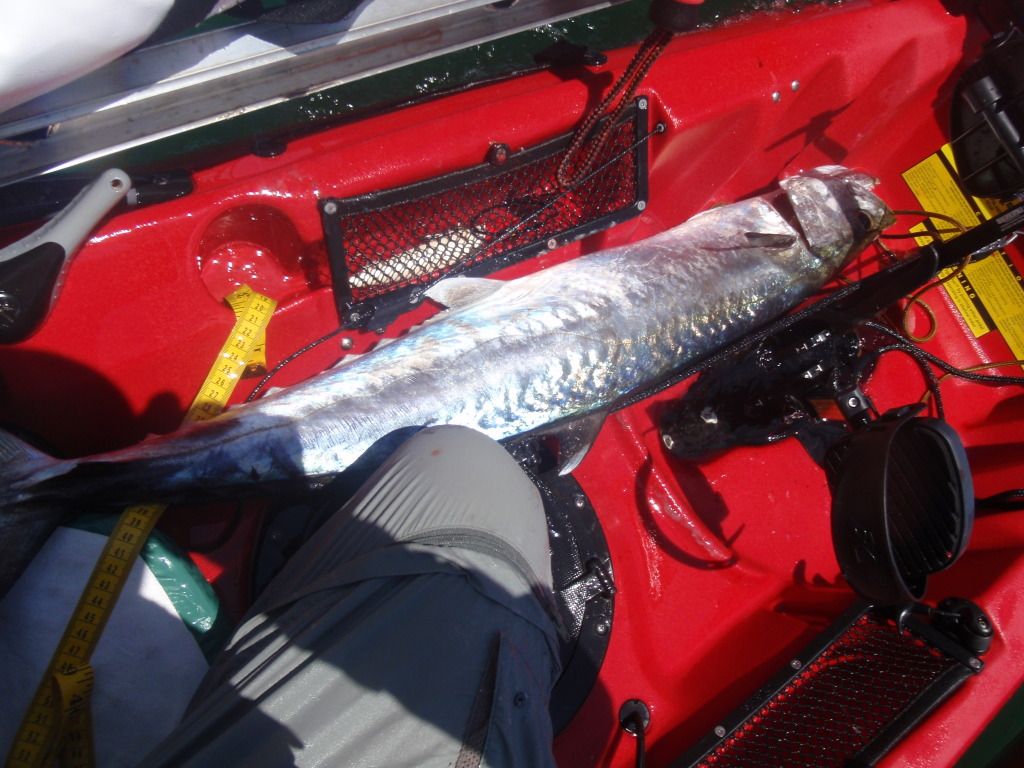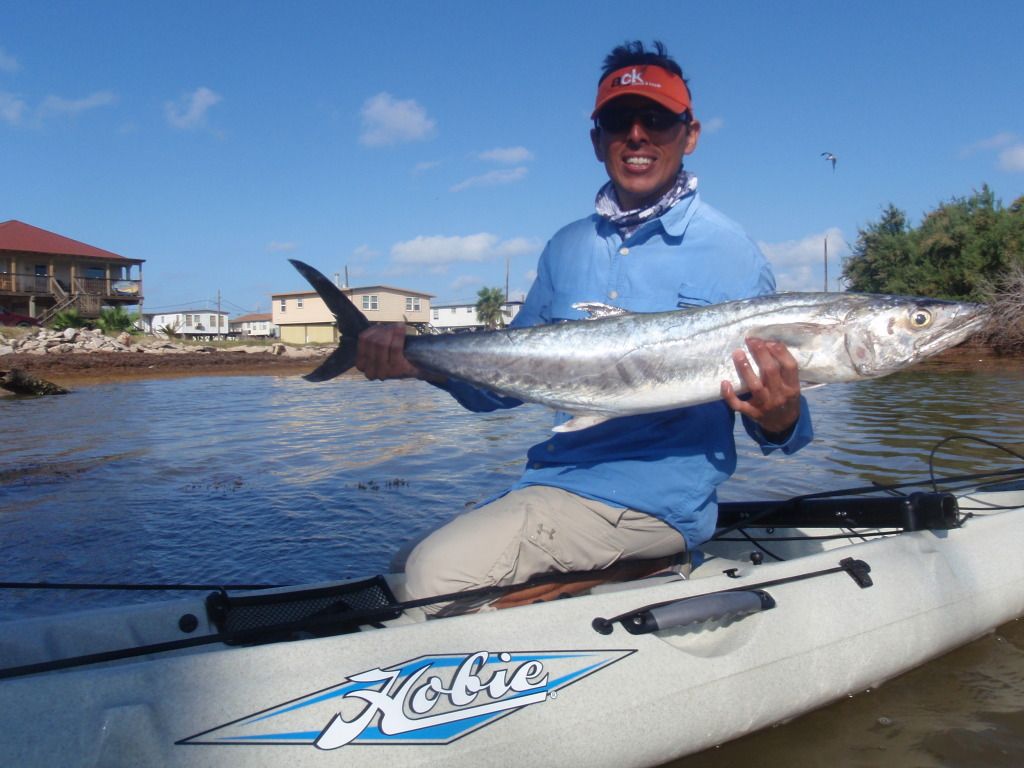 "Only Possible in a Tandem Island BaBy"
http://www.adventureislanders.com
_________________
"Only Possible in a Tandem Island BaBy"
http://www.adventureislanders.com
http://www.ACK.com