This past Saturday a small group of us met to fish for Drum at Apffel Park. We launched from the beach roughly 200 yards south of the low water bridge and we immediately encountered a strong outgoing tide. The tide made it difficult to anchor and fish so we moved north of the bridge and closer to shore to escape the current. The bite was surprisingly slow compared to years past, I believe this to be attributed to the unusually long winter. Water temperature was 57deg with 10-20mph south winds. Fortunately we managed to catch and release a few Black Drum and 1 Bull Red, also caught plenty of Whiting for bait to use later on in the year. This trip proved beneficial in testing new configurations with the kayak, the trampolines add extra area and hold my 215lbs plus fish. Next weekend's extended forecast is looking good, the fishing should improve and peak end of March for this location.
Rigged up and ready to go.
Brad V. with his Black Drum held hi with Bruce B. pictured.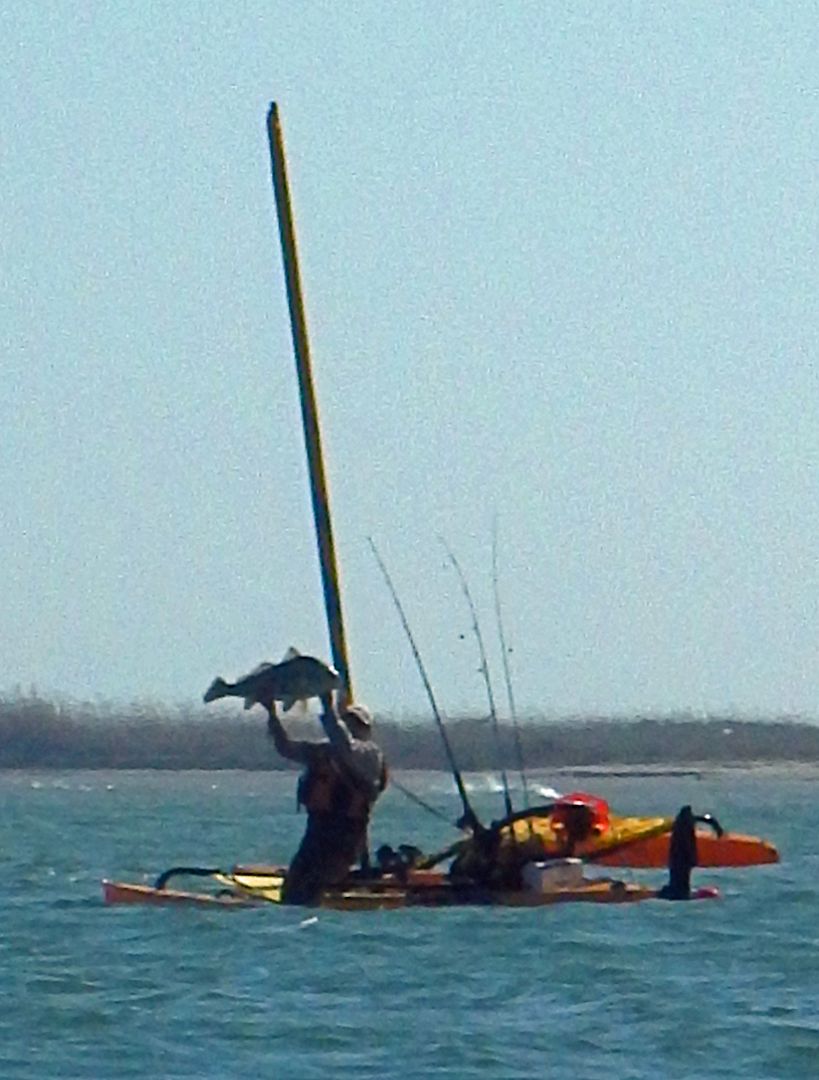 Learning to sail the TI: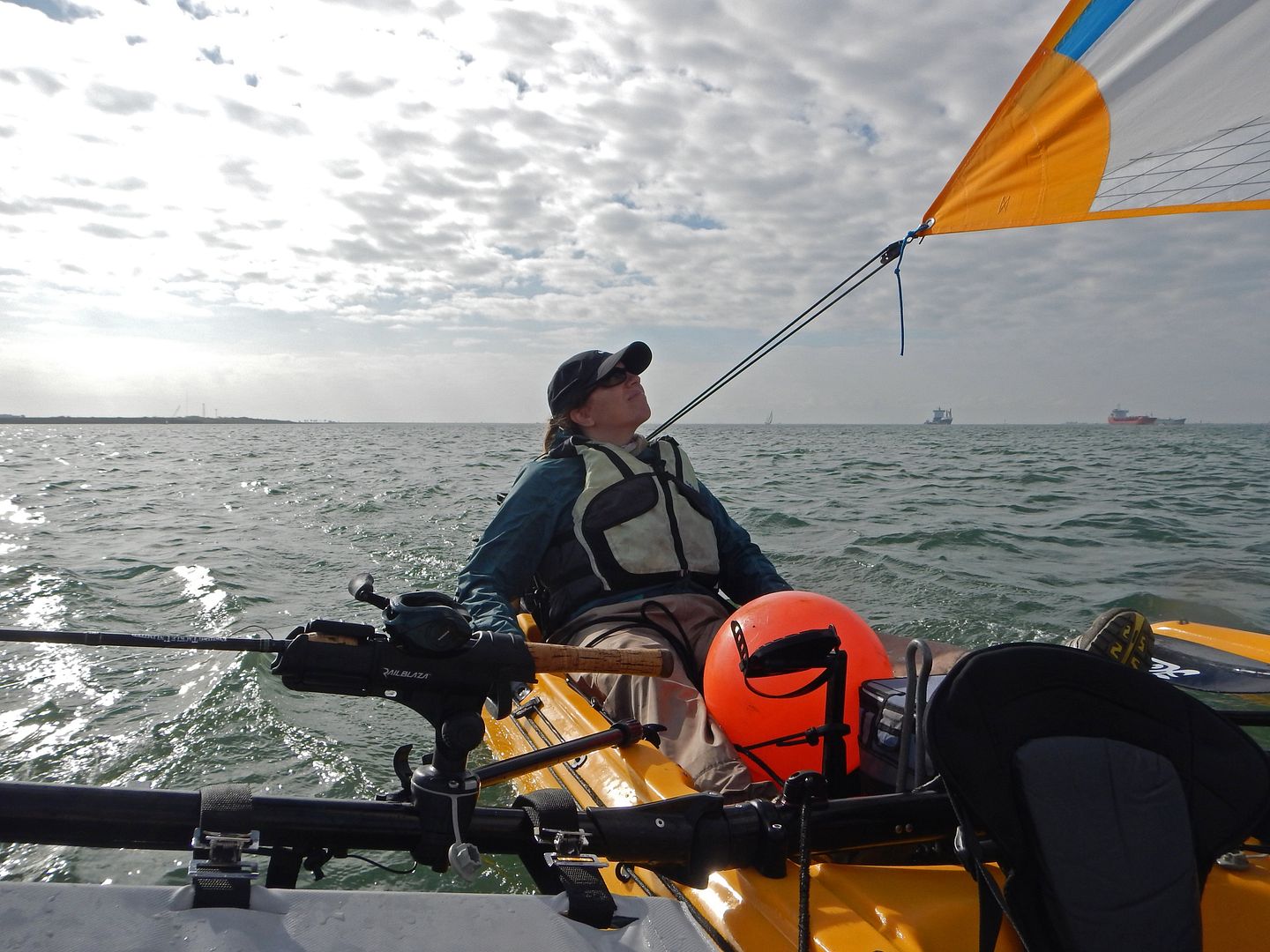 Checkup by US Army: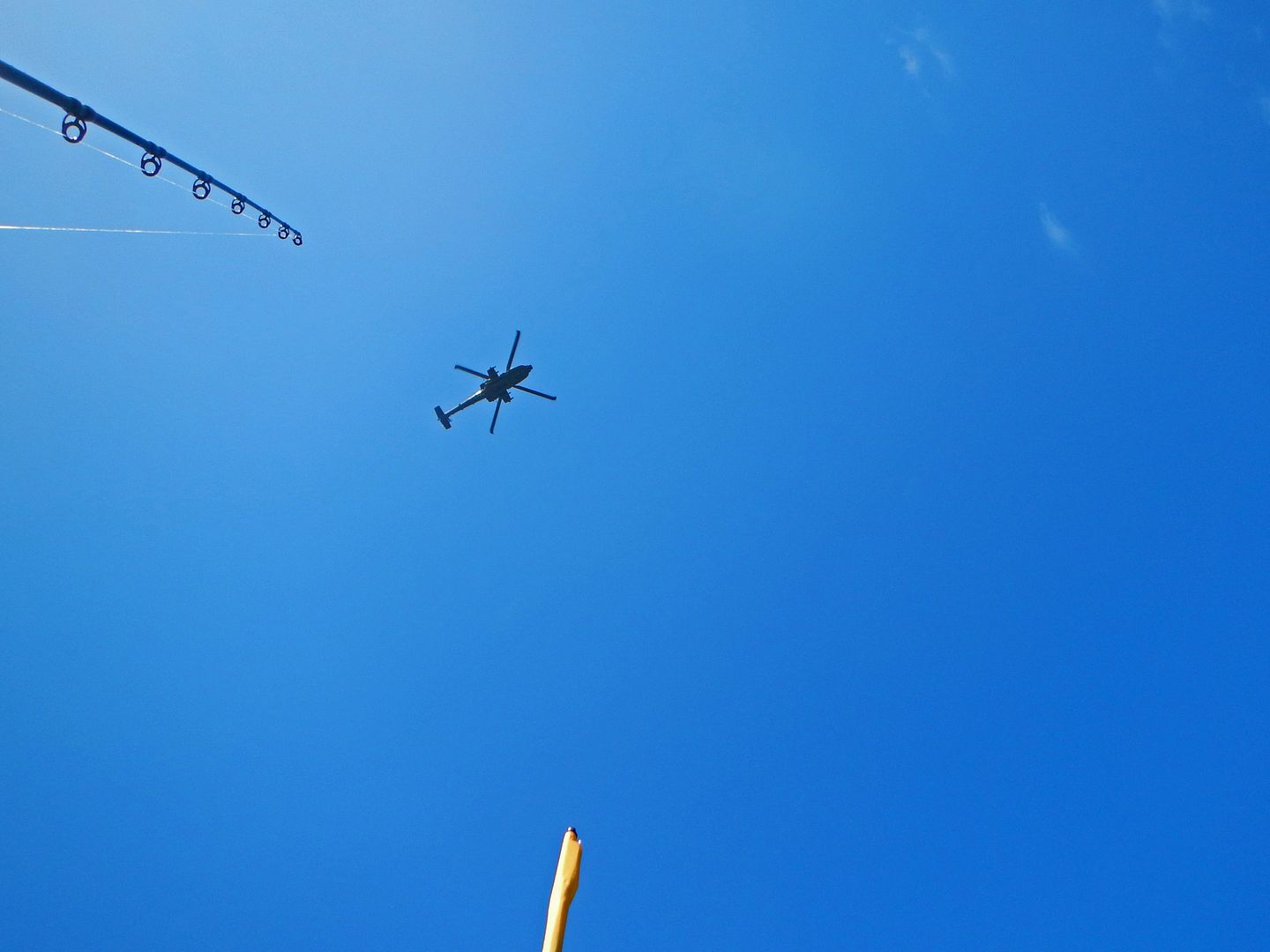 Lisa with the largest fish of the day!