Many years ago I bought the V1 complete setup for the AI and it is still working well. On July 2013 I bought a V2 Evolve cable kit from Austin Kayak for $175 for use in the Hobie Oasis, and once again everything was fine until I noticed the drive cable falling apart.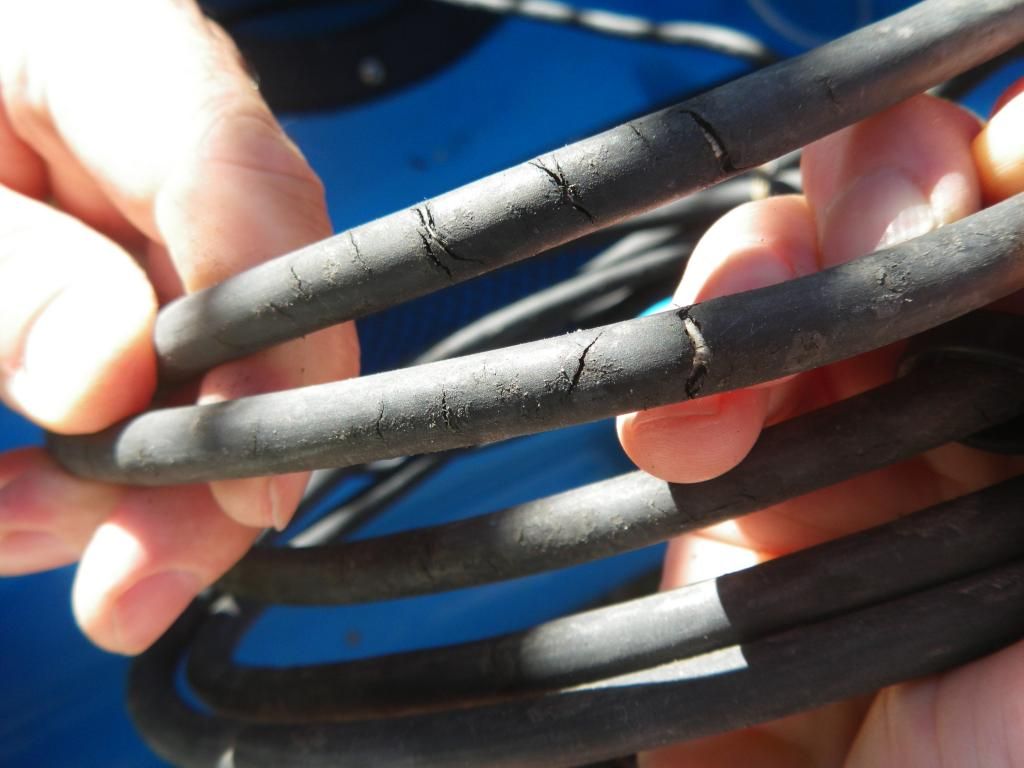 The much older original cable is fine. The smaller cable (controller) which lays right next to the V2 cable inside the Oasis is also just fine. I store all my hulls upside down and car top them that way, so even if there were a little water in the Oasis hull the cables would not be laying in the water for very long.
The cable still functions but very soon all the rubber casing will just fall away leaving the wiring exposed. I assumed the marine grade cable would not do this. I understand Evolve drives are very sensitive to poor connections.
I have many upcoming trips some next week in fact and I need to depend on the Evolve
Is this a manufacturing defect? Would it be a warranty item?
I love my Evolve drive and this is the only problem I have had and I'm not sure even how that level of degradation is even possible. I don't store anything volatile or caustic inside the hull.
Any thoughts?
Thanks