Hey Jeff,
Exactly--that was what I finally did--mount them forward, so no well nuts needed. Worked fine. Here is how to go about it. Two possibilities:
1. Mount the Sidekicks forward where you have inside-the-hull access for thru-bolting.
2. Make your own outriggers from lobster pot buoys. I did that and mounted mine forward as in the pic. I would never use well nuts for the reason that they are not secure enough to withstand the stresses on the arms, and will eventually pull out.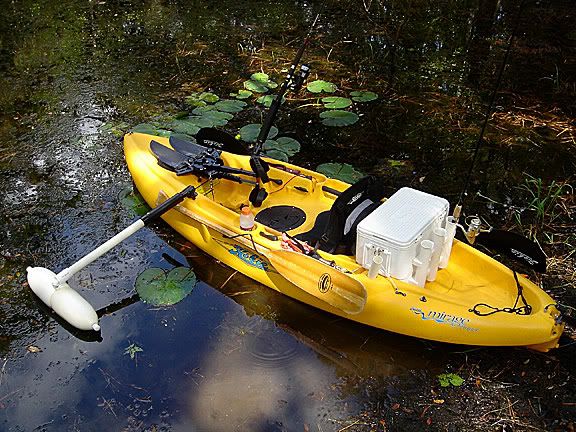 Here is how to make your own. KFS also used to sell a kit for this purpose.
viewtopic.php?t=1548&highlight=outriggers+outback
viewtopic.php?t=2431
viewtopic.php?t=2519&...ght=sport+outriggers
Have fun!
Dick