A couple of weeks ago I was talking to Kayaking Bob about the ability to pump out a kayak underway. Despite continued leak tests they occur and sometimes in precarious circumstances such as the trip to Maui in high seas etc.
Bob and I talked about a fitting that you could insert the pump into.
A while back I purchased a cheap ($2-3) ABS sewer fitting and screw plate, but never got around to installing it.
Here are the pics, I hope to have a minor test on the water soon. A 2.25" hole saw is the perfect fit, and the fitting hole is sealed by the foam piece (red) around the pump shaft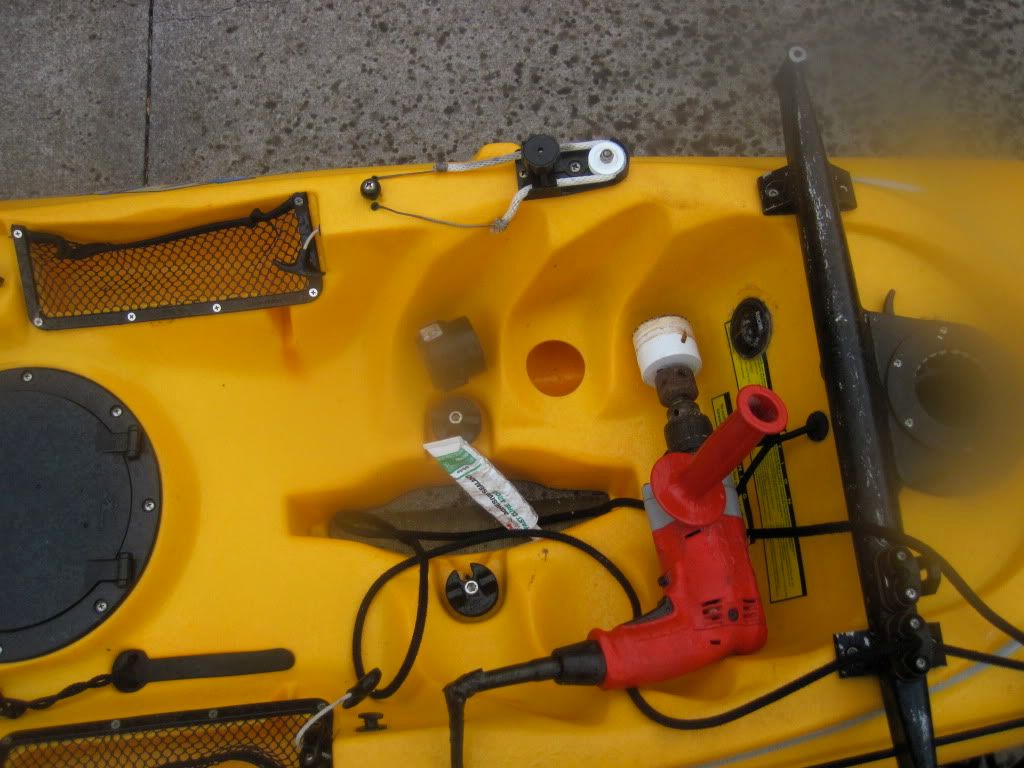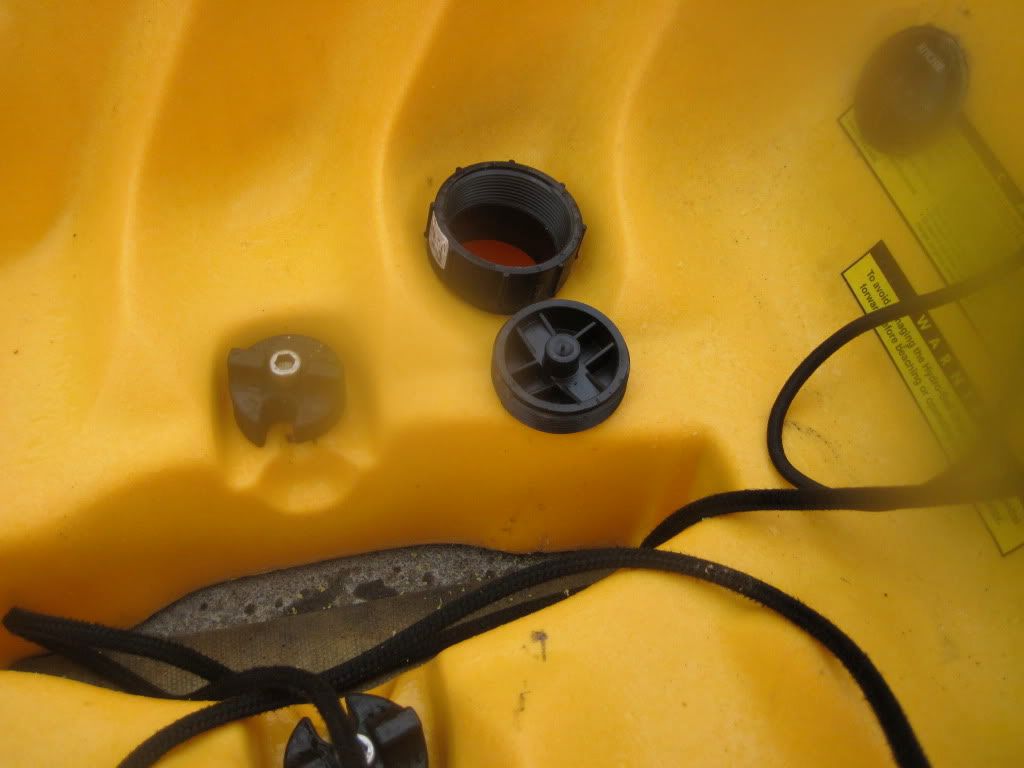 I will have to scootup to pump, and I'm unsure if I can still pedal at the same time. The drink holders, particularly the fwd one might be better I think. Particularly if you can make an removable drink extension to ride on top of the fitting.
Hobie could also put a screw in disk in the twist and seal hatch lid or some place you could still pump and sail/pedal at the same time.
Please comments only on a manual method.