Great pics Paul! I had a similar experience during our GAFFE trip to the Everglades. A pod of 4-5 dolphins was busting bait at Sebastian Inlet on the Atlantic Coast, and I was able to sneak right into the middle of them with the Sport and Mirage Drive where I just sat and tried to get some pics. Problem is, I was so close (6-10 feet away) that between the time I framed the pic and the time I shot, the action was just about over!
Coming up on the pod using only the Mirage Drive:
Oops-a little too close: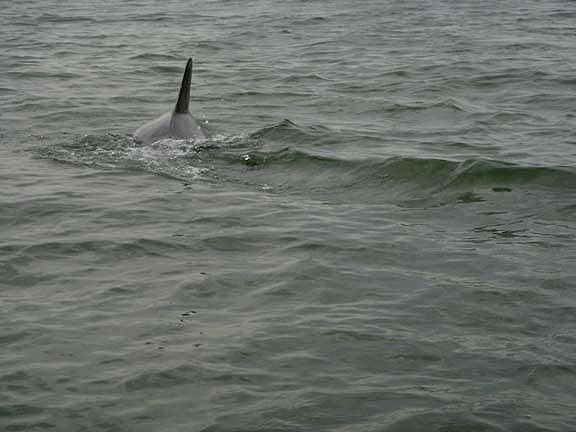 About 6 feet away-they were so busy getting after the bait, they pretty much ignored me during most of the action. Note the hull of the Sport at lower right.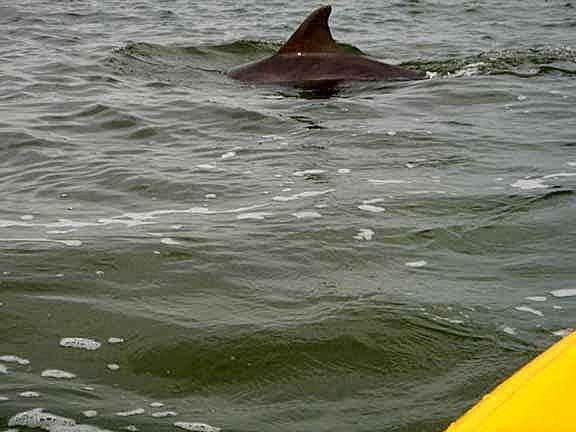 Right in the middle of the action-Sport gunwale at lower right. Several times an adult became completely airborne about 2 feet above the surface, but I could never catch one in mid-air.