Hi:
I'm new to this forum.
I've had 2 Mirage Oasis boats for our family for a few years now. Great boats...no complaints or issues.
One issue I was dealing with was how to haul our boat, 6 bikes and our camper.
I thought I would present my solution to possibly help others trying to deal with a similar situation.
First, I wanted a truck rack that was reasonably priced, but was easy to remove (i don't want the rack on all year). I also wanted a tonneau cover for the bed that would work in conjunction with the rack.
I looked at the Trac-Rack system with Tonneau, but at ~$1000 for the rack, and $600 for the tonneau cover, it was just too pricy.
The only other stake-hole-pocket racks that I could find were from US Rack, and Head Rack.
Of the two, I liked the cross bars of the Head Rack system and how they did not need front to back suppot bars. It is specd to support over 500lbs.
The Head Rack system ($450) is also set up to work with the Truxedo LoProQT tonneau covers ($450). Pics below.
As for the bikes, I put several fork-locks on a piece of decking lumber and put it up against the front of the bed.
Removing the front tire gives more clearance for the kayaks, and also gives me a ton of room at the tailgate for a couple of kids bikes turned sideways or coolers, or mirage drives, wet lifejackets, etc..
With the kayaks, I have plenty of room between the end of the kayaks and the RV...even for sharp turns.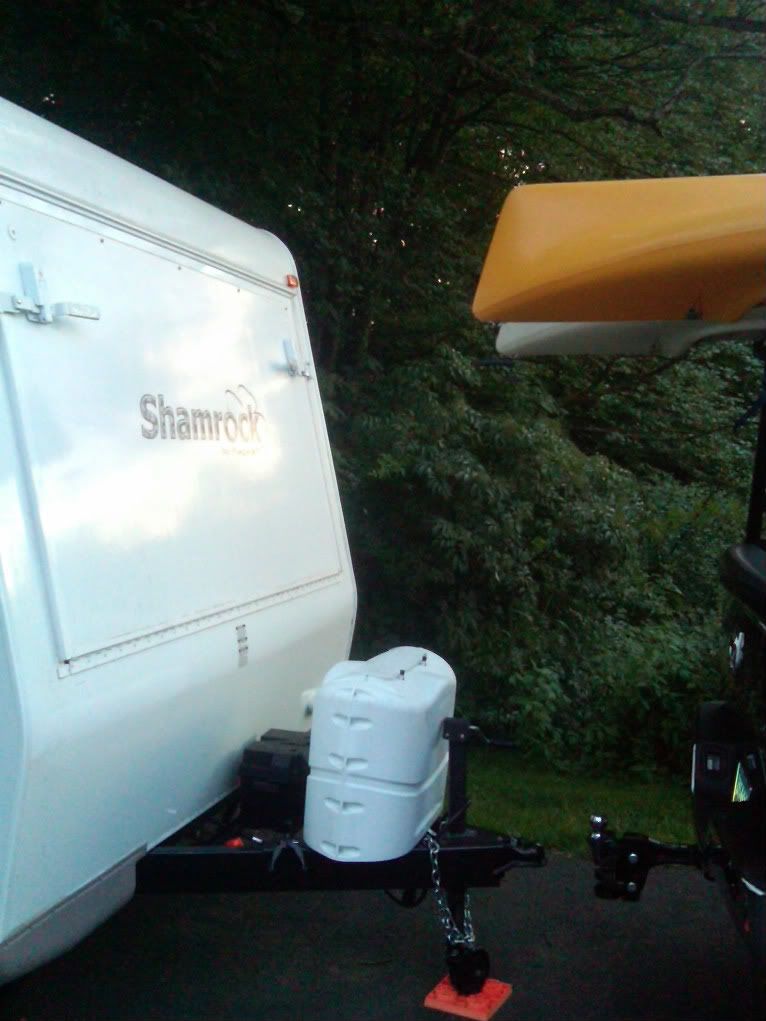 I have always carried the kayaks bottom side up, and there is plenty of room between boats. The rack cross-bars are 72" wide.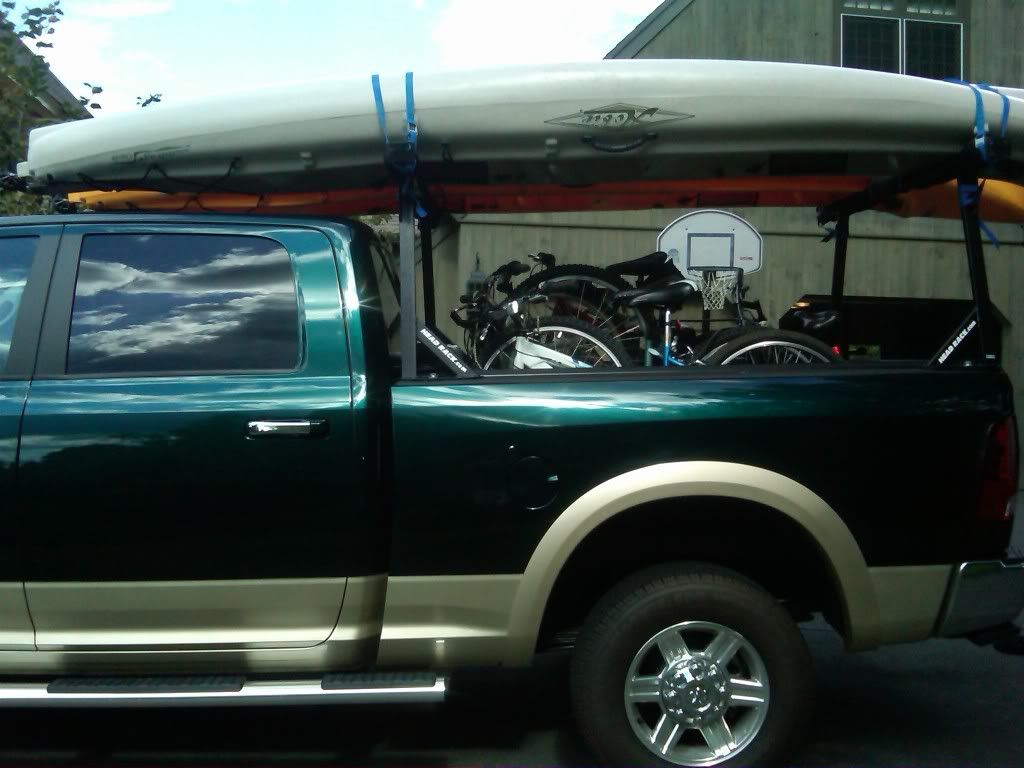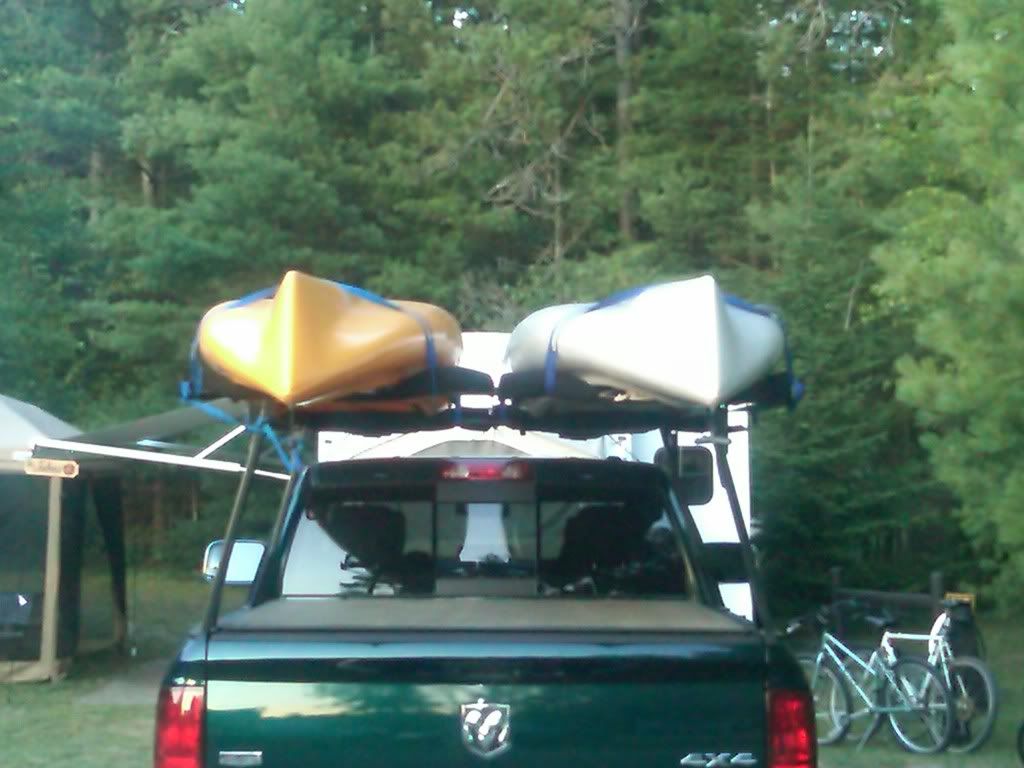 For loading, I come from the side, and put the rudder up on the front cross bar. Then I lift the bow up and over the rear cross bar and push the boat forward. The 36" Hobie pads fit nicely.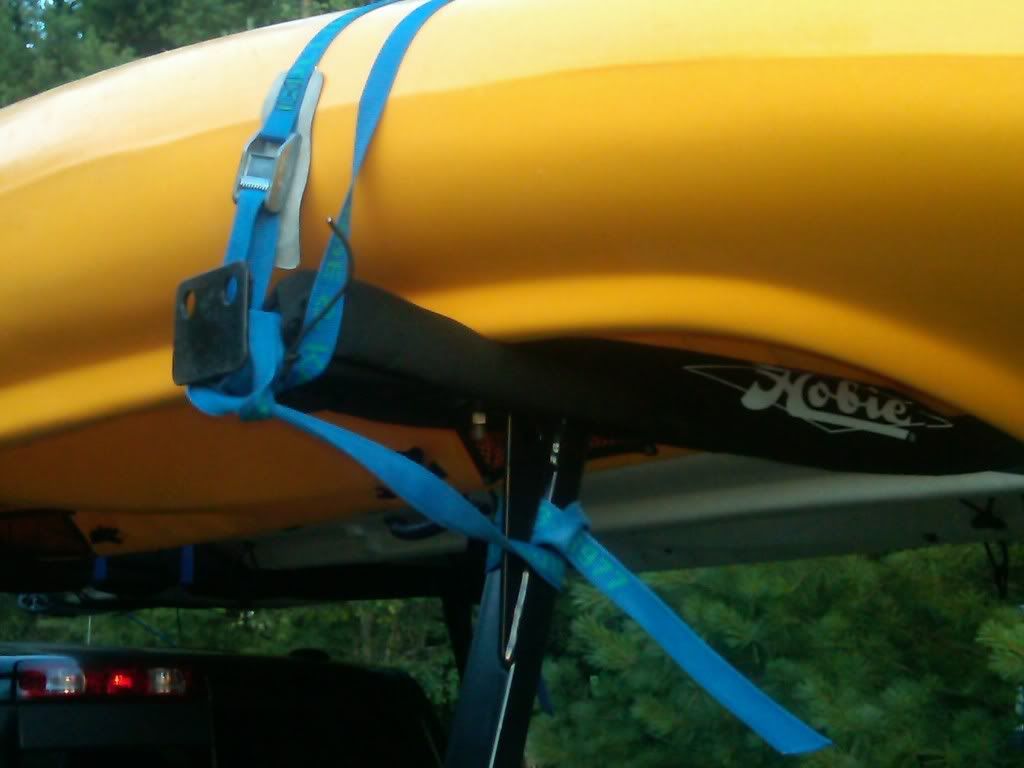 In this pic, you can see the Front stabilizing rope is fed thru the cab behind the front row. I could go out to the bumper, but would then need a pad to keep the ropes from rubbing on the hood of the truck. I don't use a rear stabilzing rope.
Here we are at a rest stop with everything in tow.

The truck is a Dodge Ram 2500 Crew Cab (seating for 6) with a 6.5' bed.
Sorry if the pics are too big. I'm new to posting, and don't know how to adjust the image size correctly.
Best,
Doug