My 2011 Revolution simply does not have anywhere near the smooth steering mechanism that my 2005 Outback does. Yesterday I set about to figure out why and in doing so, really cleaned and smoothed up the operation of the mechanism with just a couple simple adjustments/modifications. Perhaps it will help someone else with the minor issue/s.
First, the steering toggle on the Revo does not sit on a flat pad like it does on the Outback. When you go hard port (left) the bottom of the toggle begins to hit and rub on the hull pad. The further left you go, the worse it becomes as the hull pad is simply higher on that side. However, I noticed that there was a nylon bolt inserted in the bottom of the toggle. Removing this provided enough clearance so that the toggle no longer rubs when moved to the left. I also replaced the rubber washer under the toggle pivot bolt, with a hard nylon washer. These changes made a huge difference in smoothness.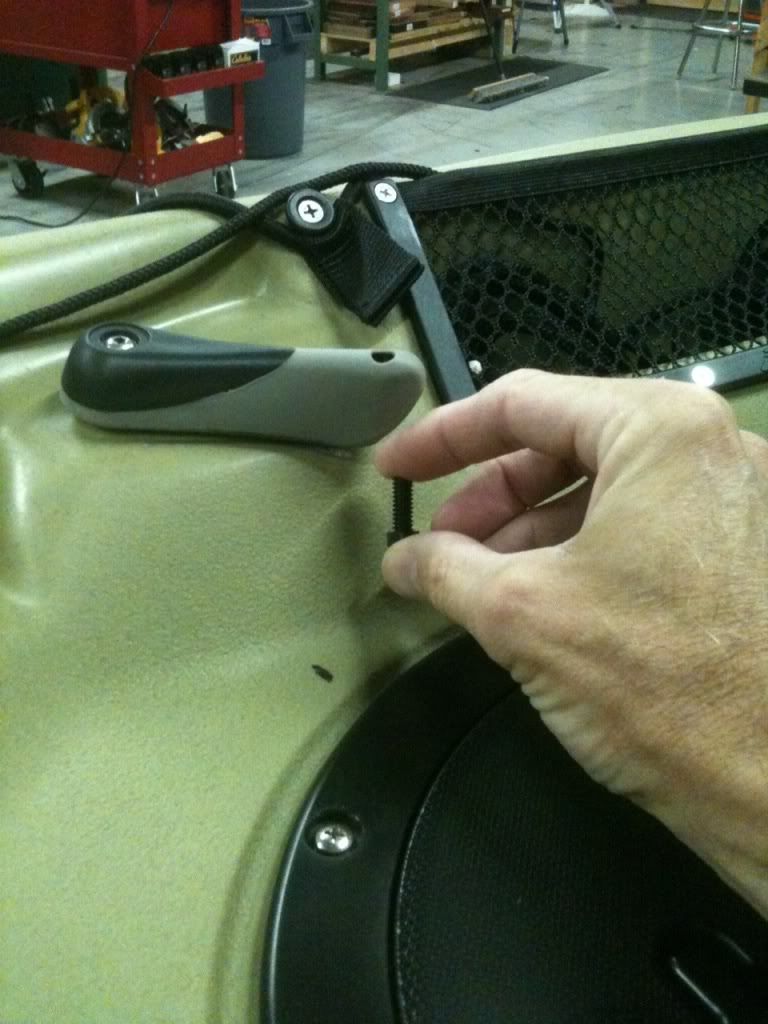 Next, I was checking the line routing and found that Hobie uses upside down pad eyes, fastened only on one side, as hangers for the steering and up/down lines. These are located on either side of the rear hatch. Pad eyes do not really function well for this purpose and seemed to pinching the lines a bit. So I swapped them out for more suitable cable clamps which ensure that they can't fall out nor be pinched. While I didn't think this mod would change much, it did. The steering smoothness is now on par with my older Outback.
The only thing left is to improve the up/down/lock system. I'm going to retrofit with the older lever style system first, and then work on a magnet system for providing a lock/kick-up for the rudder itself. I plan to get rid of the plastic hook and notch system.
I'm not sure how much work the dealers do on the steering system set up when the boats arrive. But if you have any complaints about the smoothness of your Revo steering system, you might try the simple steps above and see if it will improve yours. They certainly smoothed my system out exceptionally well.