Montauk17:
I just found your post and see nobody has replied yet.
The slipping strap problem is common on all Hobie kayaks (they all basically us the same seat). Some suggest before snapping the seat clip twist it a couple turns so the strap is twisted (that works a little). Other suggest once you have the seat adjusted where you like it, just take the loose end of the strap and tie it around the buckly (that kind of works).
I ended up taking a small piece of Para-cord and tying around the belt joints so even if it does start to slip it stops once the para-cord gets tight. So your adjustment range for the seat goes from about 6 inches down to about 2-3 inches (depending on how long the paracord is), this seems to work the best for me. That strap slipping is one of those things that sneaks up on you. You adjust it and everything is perfect, a half hour later your back is starting to hurt and you realize you are now almost laying down vs sitting vertical (it sneaks up on me).
When the seat is vertical it actually supports my bad back quite well and gives me good lumbar support, and I can go 10-12 hours, until the strap slips back, then I'm 30 minutes tops.
Another problem that you may not have noticed yet, is the cushion under my butt is too thin and hard, and begins to bother me after about thirty minutes ( I have bony butt itus ( LOL)).
Hobie sells the I-comfort inflatable seat that I understand works well, or you can do like I did and just get a mesh laundry bag, then cut a piece of 1 1/2 thick pool mattress to the same shape as the seat bottom then put the whole works into the mesh bag and cinch the bag shut.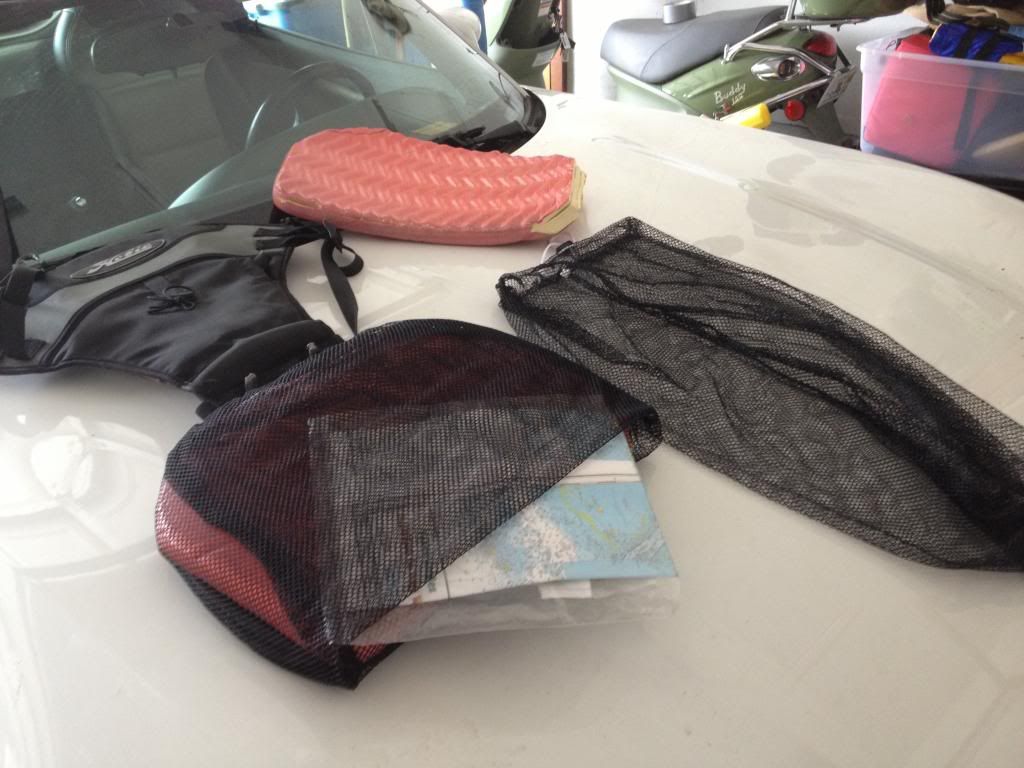 We are scuba divers and I ended up using a Lobster catch bag (instead of a laundry bag) that I picked up at the local Divers Direct shop here in Key West, works perfect.
Once I got the slipping strap problem fixed (with the para-cord, and the twisted strap, and the knot on the buckle), and added a little extra padding to help keep my butt dry, and stopping my bony butt itus from cropping up, I am actually quite happy with the seats now (haven't had a lick of trouble in a couple years now).
Hope this helps
Bob