Hello Hobie world. My Project started last night. I took many pictures and I will continue too. The picture of the dagger well clarifies the questions I had on the hulls age. I feel relieved for some reason.
The Hull decals are a little bit harder to remove than I anticipated, but I think it's progressing very well. Acetone works well on the adhesive, but my thumbs are rubbed raw. Any suggestions on making this easier? I finally got impatient and used a brillo pad and saw improvement, but it was removing the gel coat. (the brillo pad was turning white).
Is this trailer cradle sufficient? Do I need to fabricate cradles for the rear the trailer?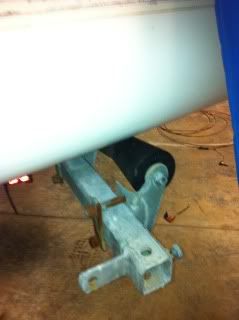 On the bottom of the hulls, there is some spots that the gel coat has completely rubbed off and its down to fiberglass. Very solid though. Should I be concerned?
Extra Pictures: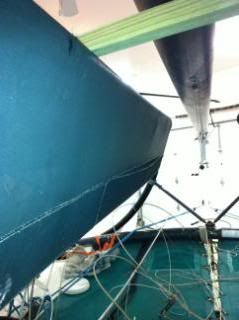 Until..next week