I have an 18 that was bought three years ago. It was purchased from a man in Virginia, on the way to the Outer Banks, as a spur of the moment thing.
We believe it is a 1977 boat, although I do not know how to tell (Does anyone know how to?). I know 77 is the first year for the 18. The number on her sail is 359, although I do not know If it is the original sail. The Main, the old Jib, and the new Jib we bought for it are solid white. The main is older, but it is still (in my mind) way too nice to be from 77.
We sail this in the outer banks every summer, and it's a blast. We bought the boat mostly complete (Boat, sails, rigging, trailer, and CAT TRAX, which rock for beach use) and we've thrown some money at it too. We had the hulls patched up by a fiberglass boat guy, put cradles instead of rollers on the trailer, purchased a new Jib, tiller extension, added a better mast stepping system, and we have recently bought a new trampoline that we are going to be putting on soon.
We live in New Jersey, and sail there too, but we are not in to racing, and the best conditions we see are down in the outer banks, where we are for a good part of the summer. The previous owner called her "contusion", and we kept the name, because it is fitting, she is a blast.
The one major thing we experience constantly that we have not established a solution for is that the rudders kick up at high speed. We are in deep water, and not hitting anything, but when we get moving at a reasonable rate, we cant keep the rudders down. To seat them back down, we have to slow down so that we can physically seat them back down.
This only happens at reasonably high speeds. Usually at this speed, My dad and I, who are two pretty big dudes, both ~6'5" and also both around 250 will get the windward hull out of the water sometimes while we are both out on the hiking straps. We don't sail traps yet because we don't have the complete system rigged yet, although we are working on it. Some pretty serious sailing out in the Outer Banks sometimes. Its really fun.
I have attached some high-res photos I took last summer at round valley resivior in NJ towards the end of last summer, we had a barbecue and rigged up the boat, and did some relaxed sailing with friends and family. This is the old trampoline, the new one is black.
If anyone knows how to keep the rudders from kicking up at high speed, let me know, I can provide high res close up pictures if necessary.
thanks!
View from starboard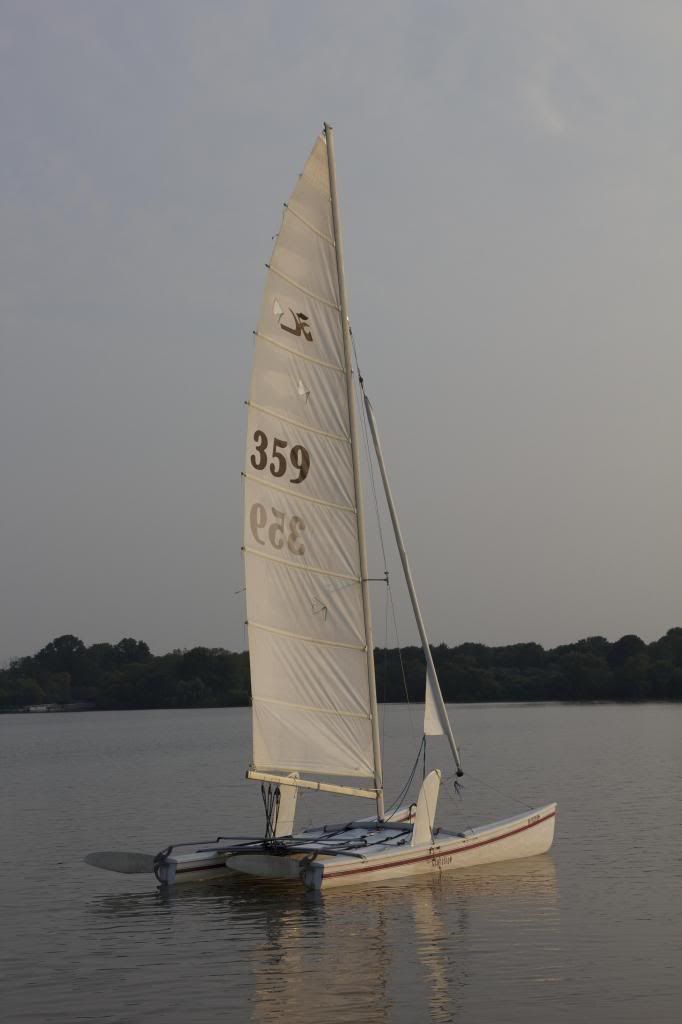 close up of the main from starboard, and the furled jib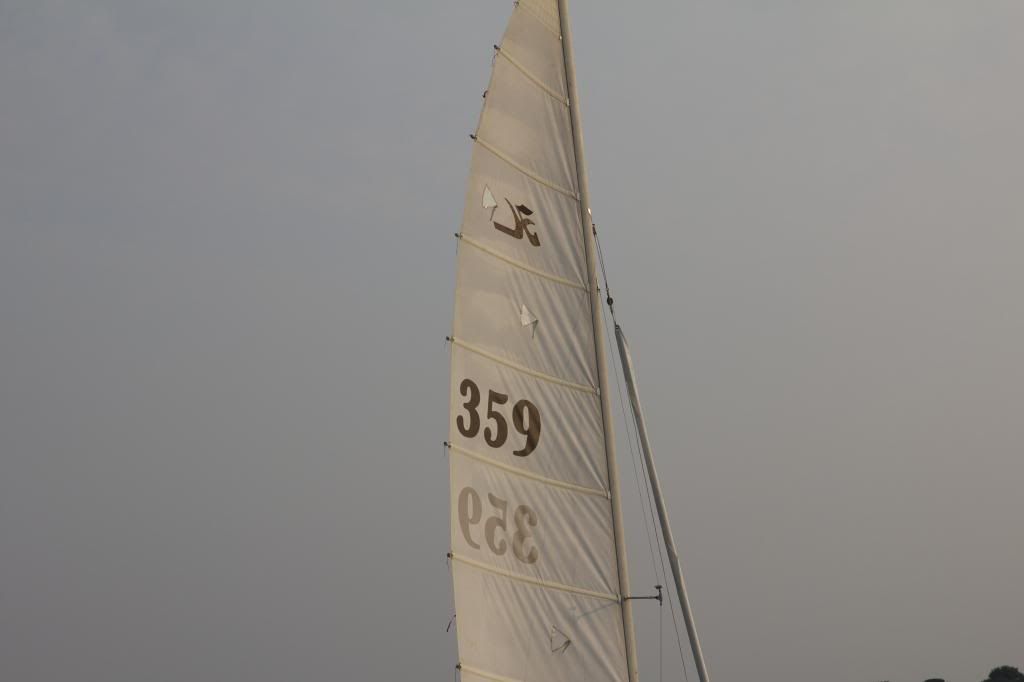 Under way W/ a slight breeze at round valley NJ, a relaxing family barbecue that we sailed during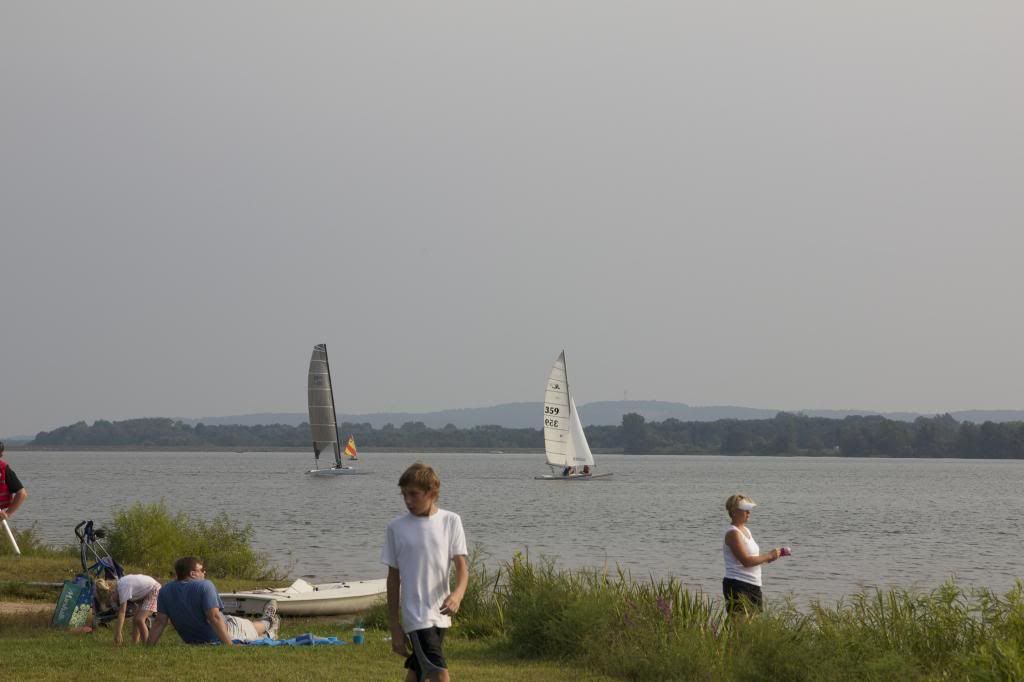 Sail from port side
view from port side rear