This is what I ended up with when I got my H18 home for the first time this past January.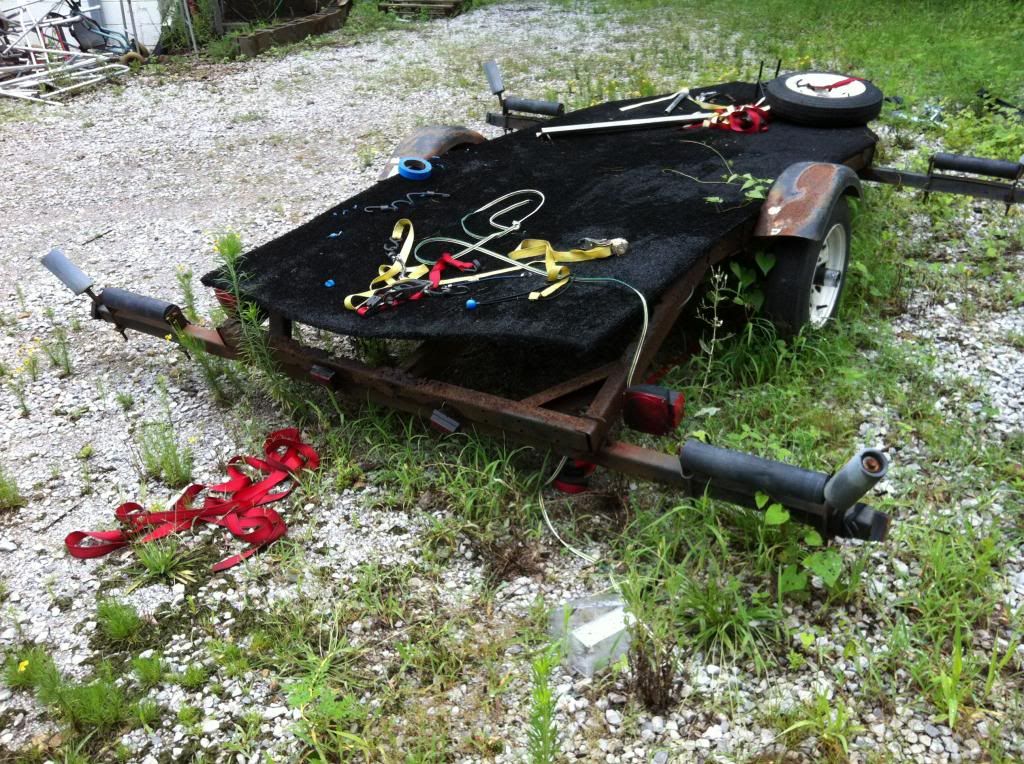 The frame broke with about a mile to go. After looking for a couple of months for another H18 trailer. I decided to build one myself.
I found this PWC trailer on Craigslist.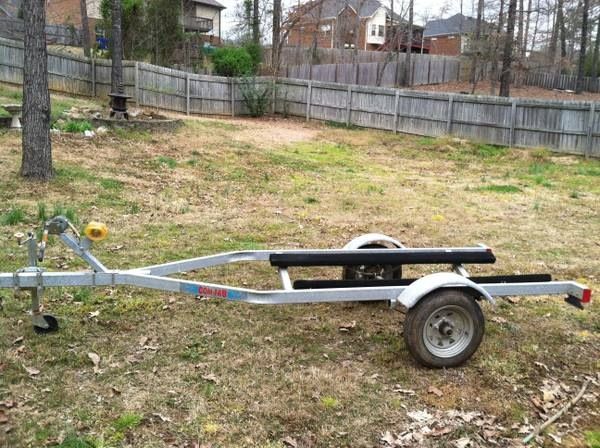 I added 9ft to the tongue using the old trailer tongue, and some 2x2 steel tubing for the cradle mounts and storage box mounts. [URL=http://s1292.photobucket.com/user/henrycopeland/media/H18%20trailer/IMG_2255_zps8a5882b1.jpg.html]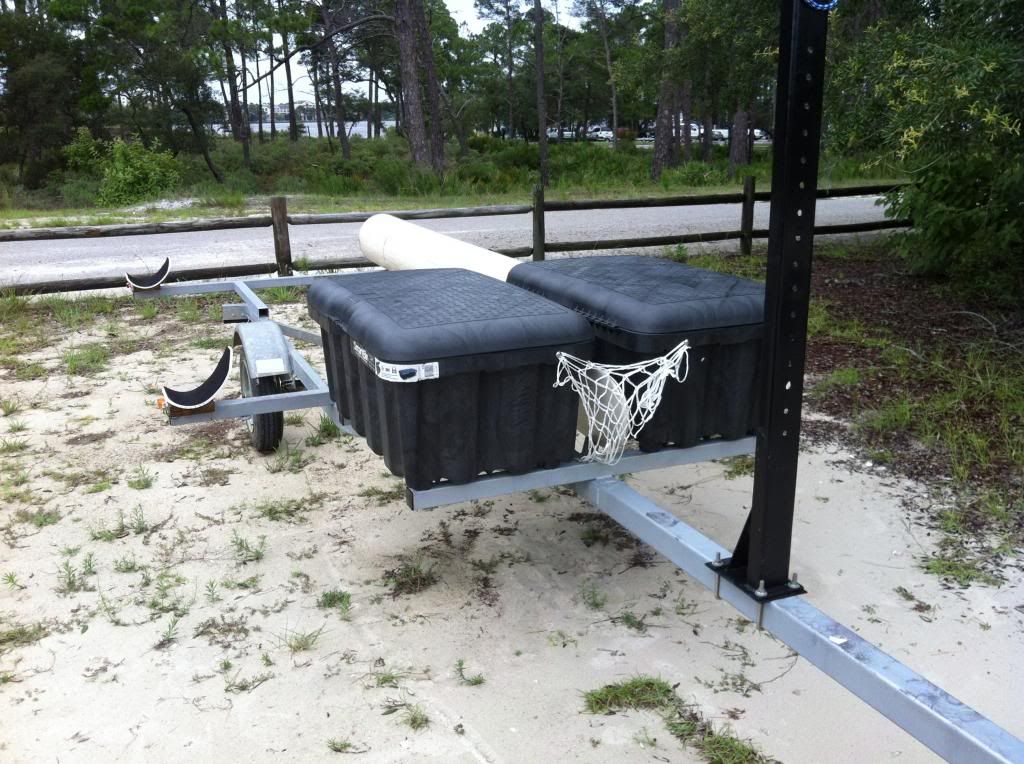 Since the hull bottoms are curved front to back, and my cradles are fixed, a little trick work with a compound miter saw took care of the issue.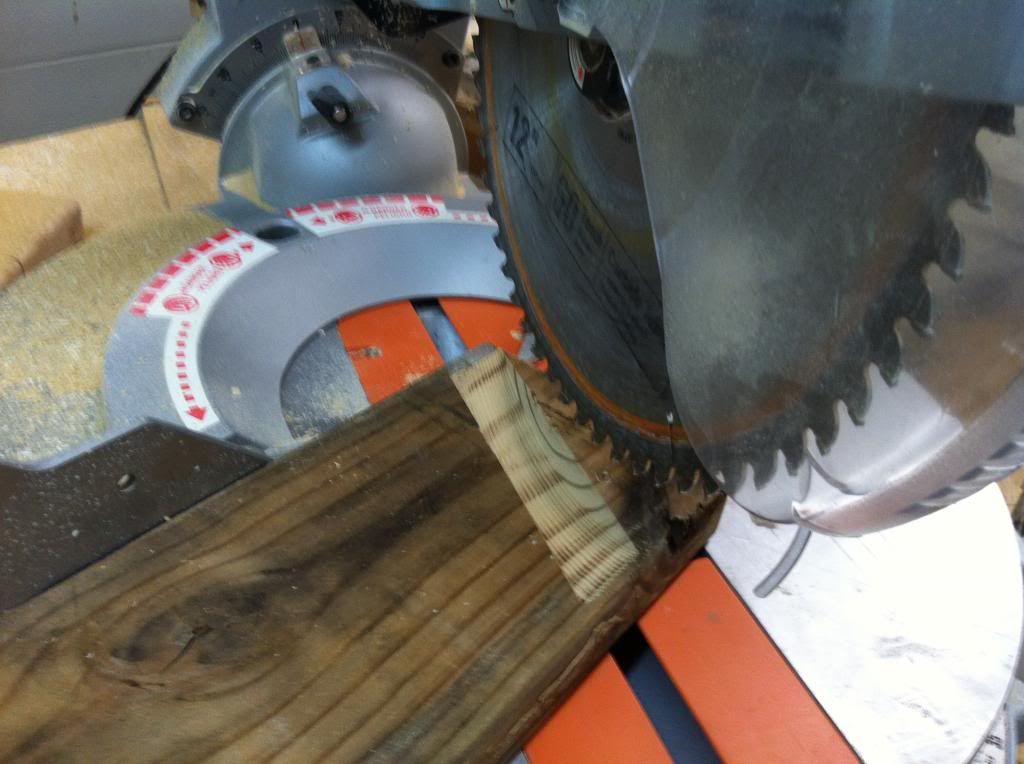 One end of the 2x8 is raised while cutting.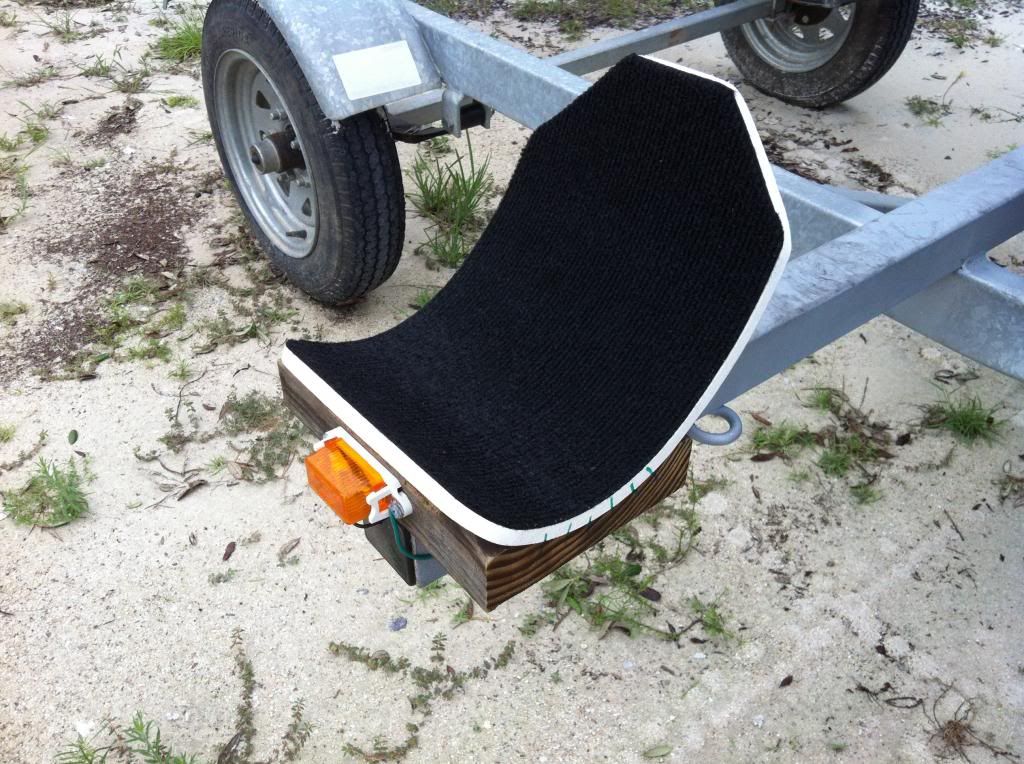 I made a removable rear mast support with some extra tube and angle iron.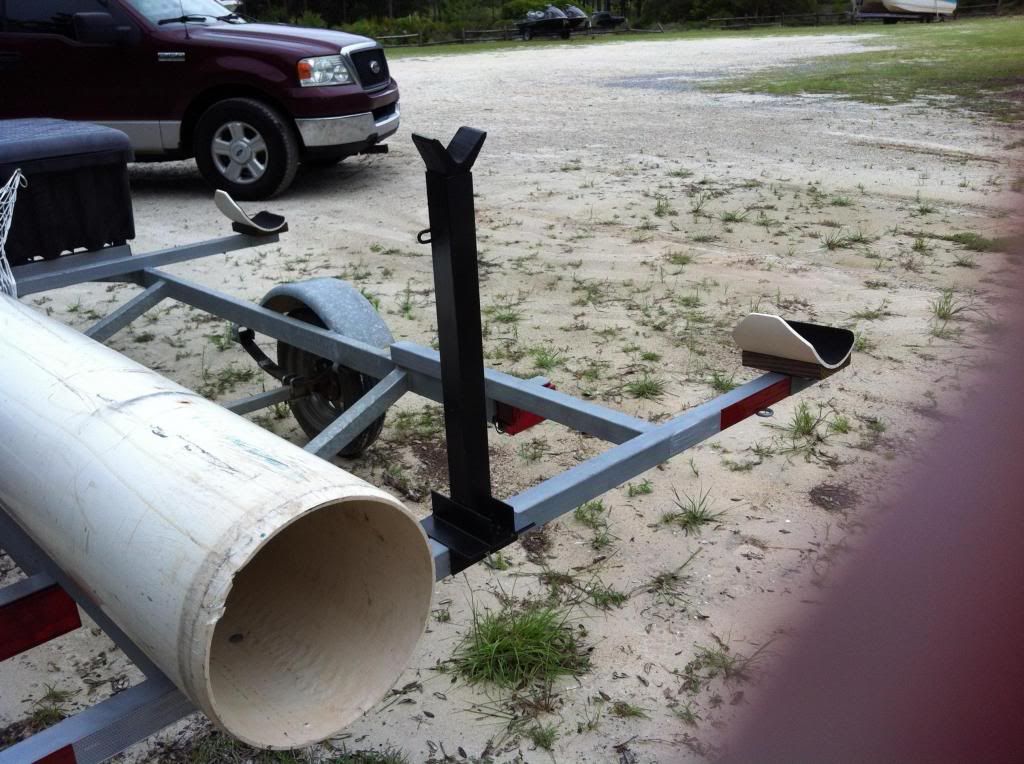 It's retained by a pin through the frame.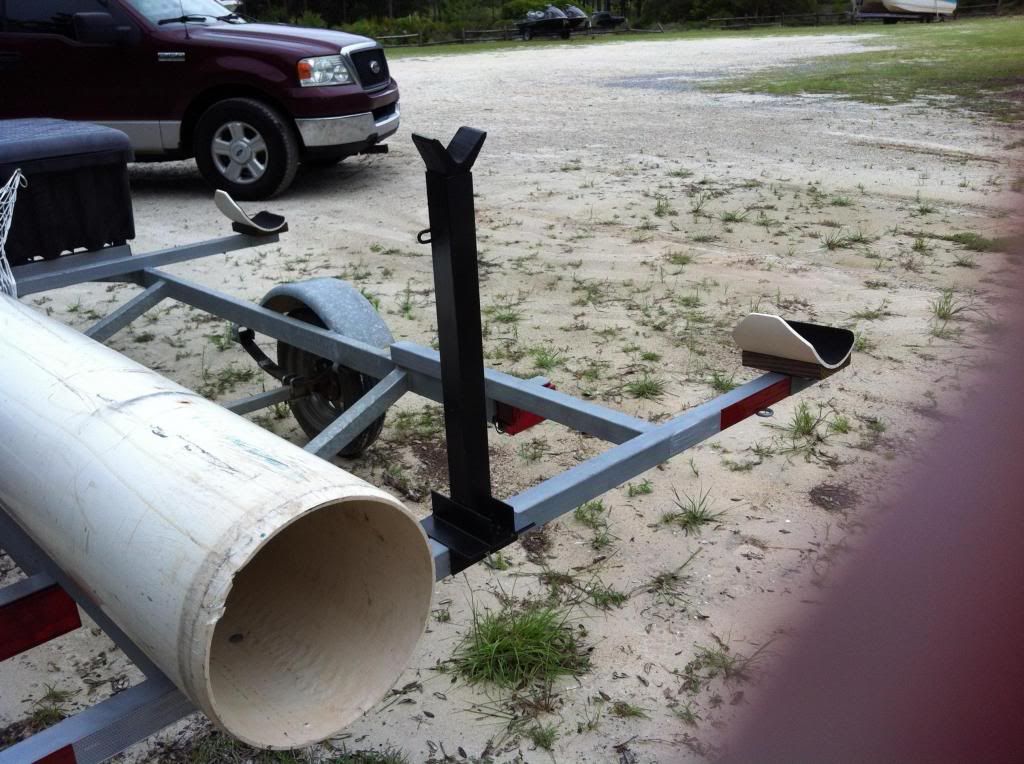 I reused the old front mast support after a put a tilt in the V to fit the mast.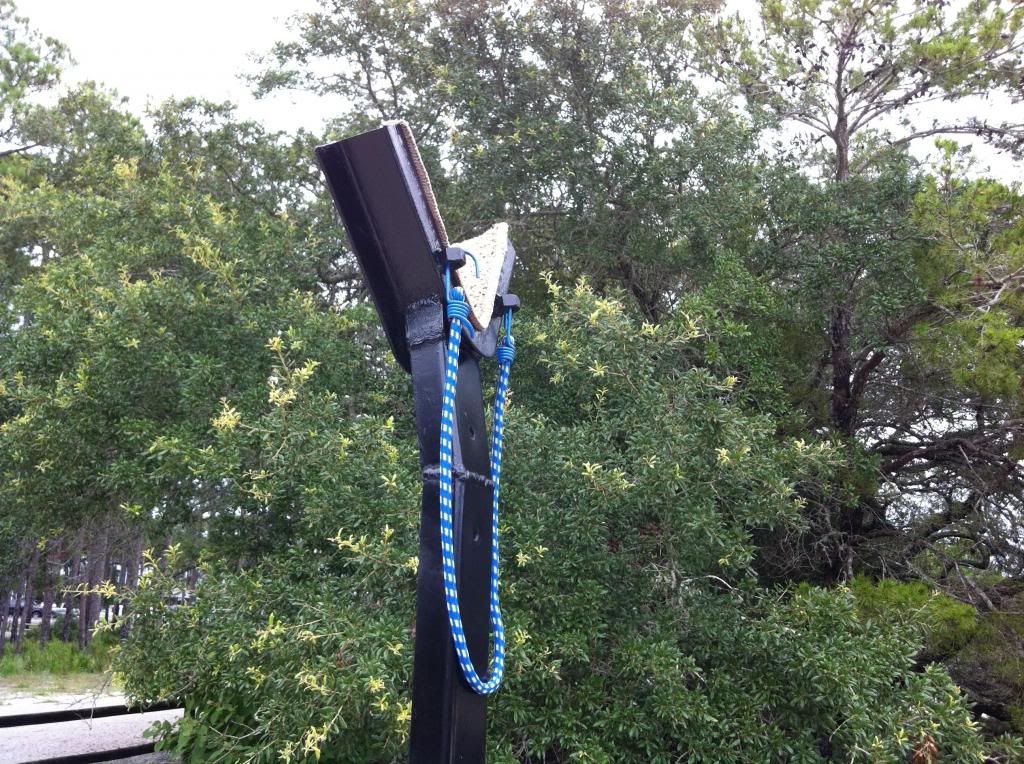 WallyWorld had some transom ties that work well hooking onto the wing mount bolts.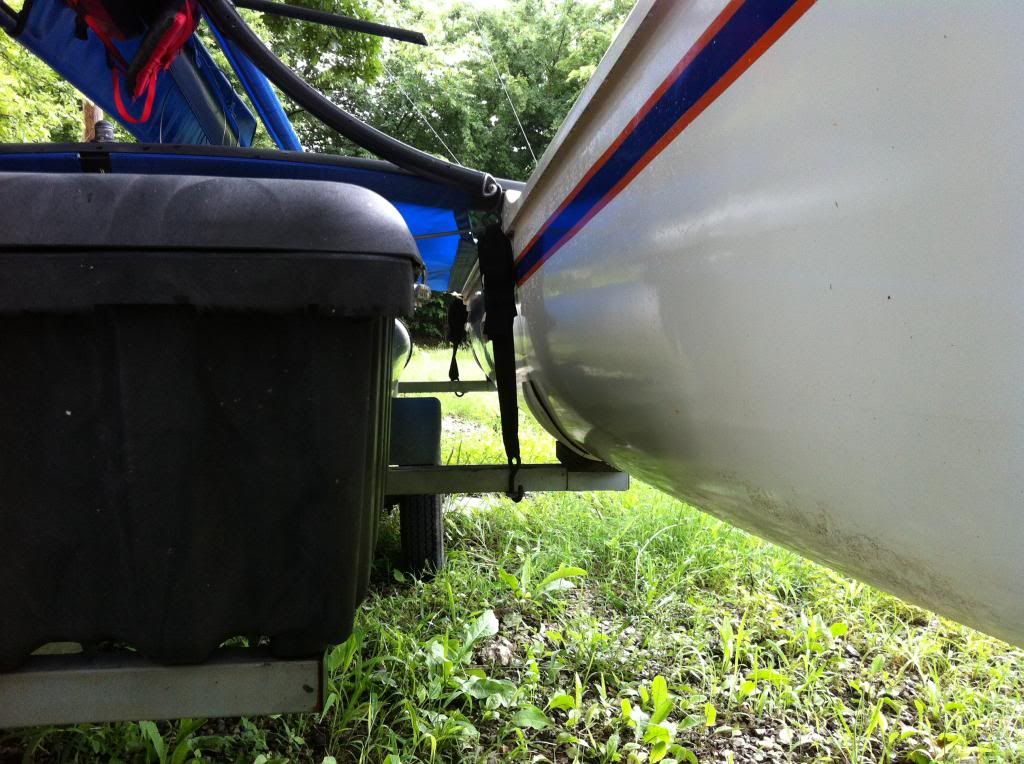 The loaded trailer has about 100lbs on the tongue, and according to the wife, pulls great with her Highlander.