sm i'm about to undertake a similar repair to an Australian BB coded H18 estimated to be about a 96??? model.
Taking on water on my last sail and not being satisfied with a visual inspection I used the air mattress pump and soap spray to find these cracks which became easier to see with the air pressure pushing out on them. I've removed the channel and bolts here: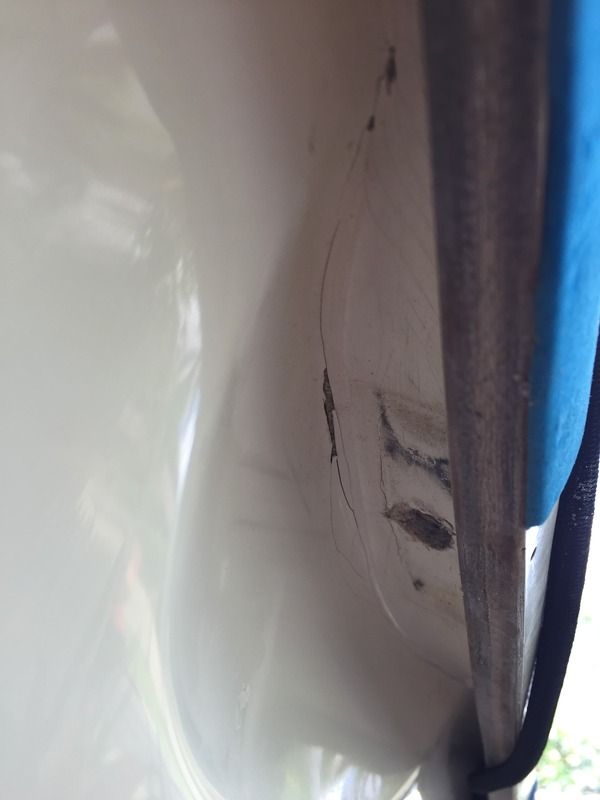 And the other side: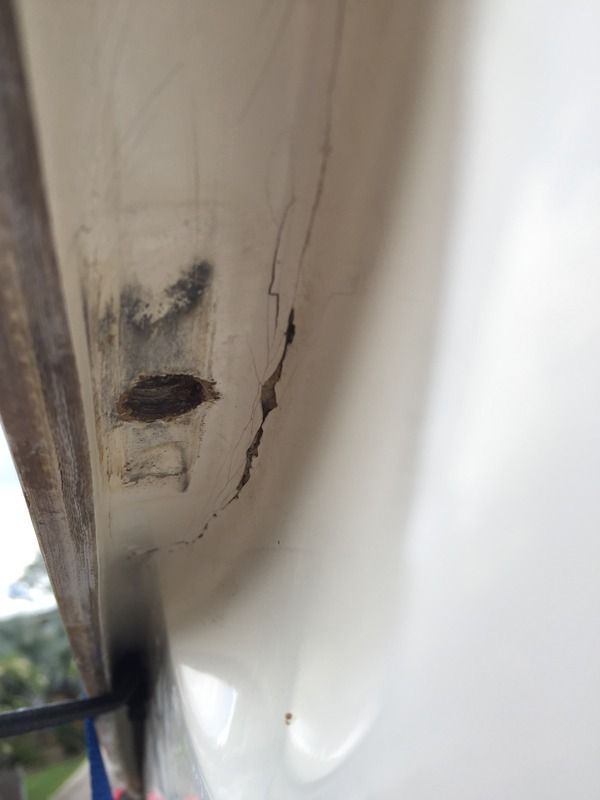 The inside layup area looks to be re-enforced with a thin layer of glass and a white glue (instead of red) used by glue gun without even applying pressure to bond it into the corner area. On one of my photos you can see a small opening where the crack is. I've only sailed this H18 twice and i'm sure glad i used a front cross bar as the possibility exists for huge failure.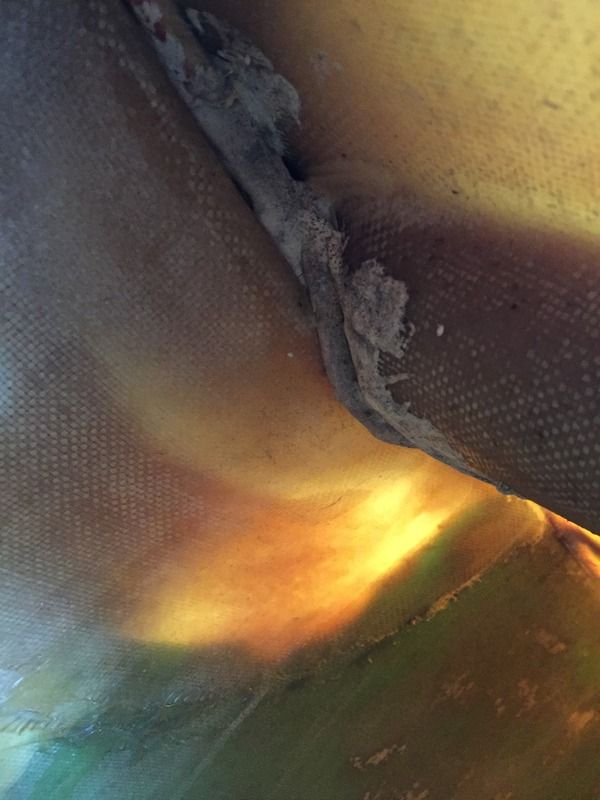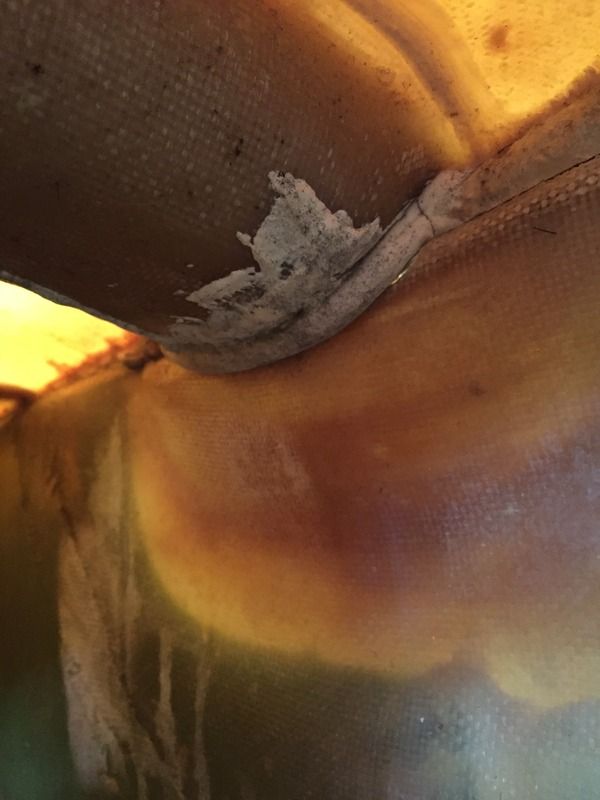 So i'm keen to get working on a similar repair that you've done sm. Do you feel the anchor plate kit is a must and worthwhile addition here?
I have the anchor plates on the side stay areas but not at the cross bar ends.