Bad news. I found a crack at the support strut weld, port wing, aft leg.
I'm sure I already know the answer, but is this sailable? I know it's unrepairable, and I believe Hobie is out of replacement parts.
On the same token, this is what I'm dealing with on the forward leg endcap, where the rivets had slipped.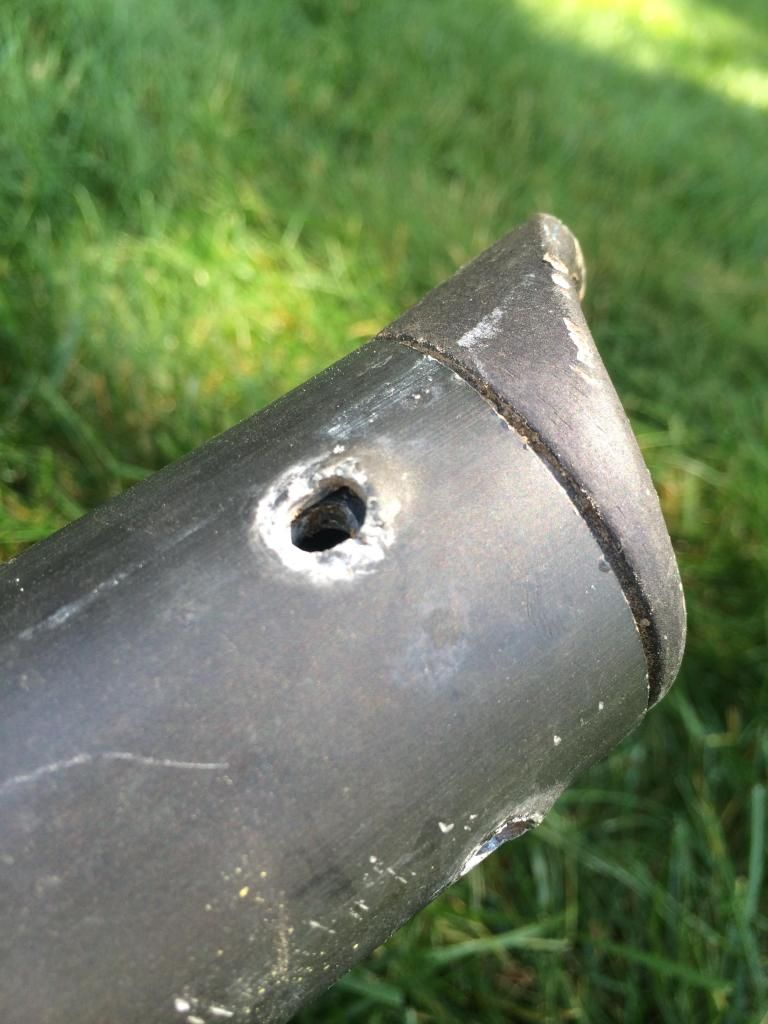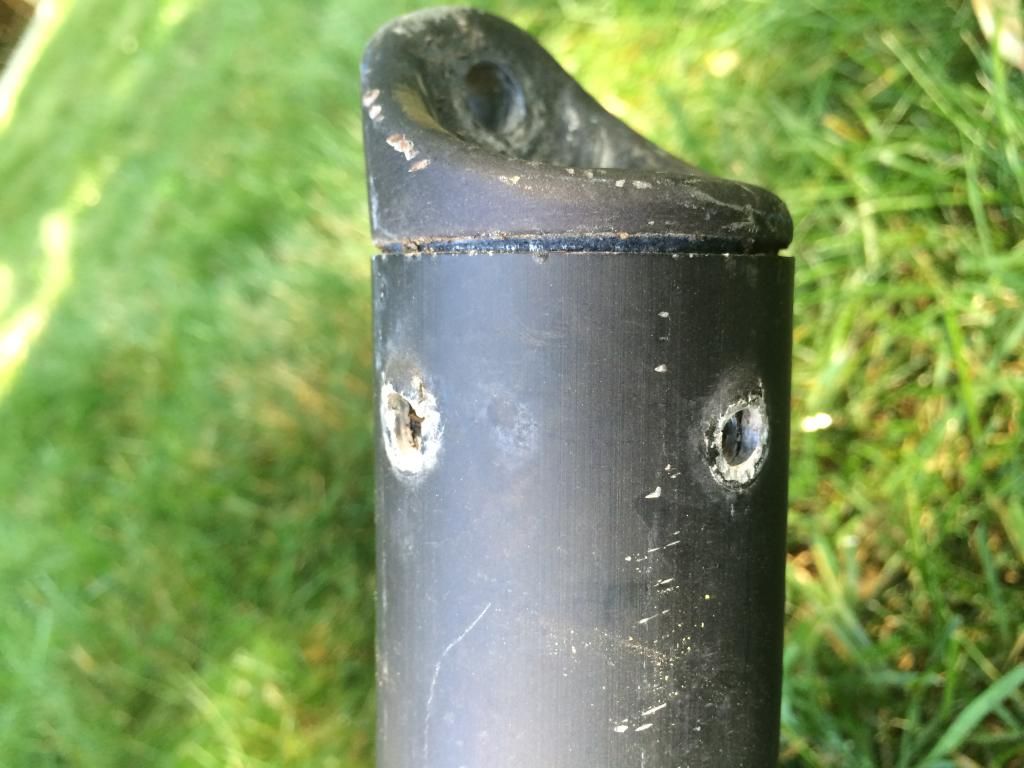 I was going to try to hammer it flat and re-rivet the endcap, but given that the aft leg is also damaged, I'm not sure if it's worth continuing. Thoughts? Anyone know where I can get a new leg?
I will certainly be contacting the seller to see if I can work out a refund for the damaged wing.