sxrracer wrote:
optikid wrote:
MBounds wrote:
optikid wrote:
what is the thickness of the fiberglass stick
5/8" OD (0.625 inches)
is that the telescoping or stock one?
Sent you a link for a matching jib.
i got it, someone sent be a email of that jib then you sent a pm. i thought the email might have been you. I just bought a matching main about a month ago for 100$ thanks for the link though
_________________
http://youtube.com/optikid16030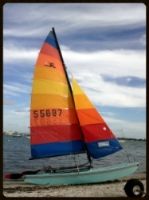 1983 Hobie 16 Cat fever #55697
2008 Laser Radial/4.7 #190471
S.S.S.
S.Y.S.P