AntonLargiader wrote:
David, really nice setup. As you say, it's basically Hobie's 14709 "trapeze rig return system" rig, but mounting it to the hull looks like a really convenient mod! I'm going to order that for my '00.
What are you using for rail rug? Looks like a mountain bike tire..
Just so you know, Hobie's trapeze rig return system #14709 WILL NOT suffice in the configuration of my trap return system. I used Hobie's system in concept, not in configuration. The system on my boat uses 8 mini blocks mounted in hard locations where as Hobie's system has the shock cords running through grommets (4) installed in your trampoline and 4 anchors mounted on the bottom.
See pic below.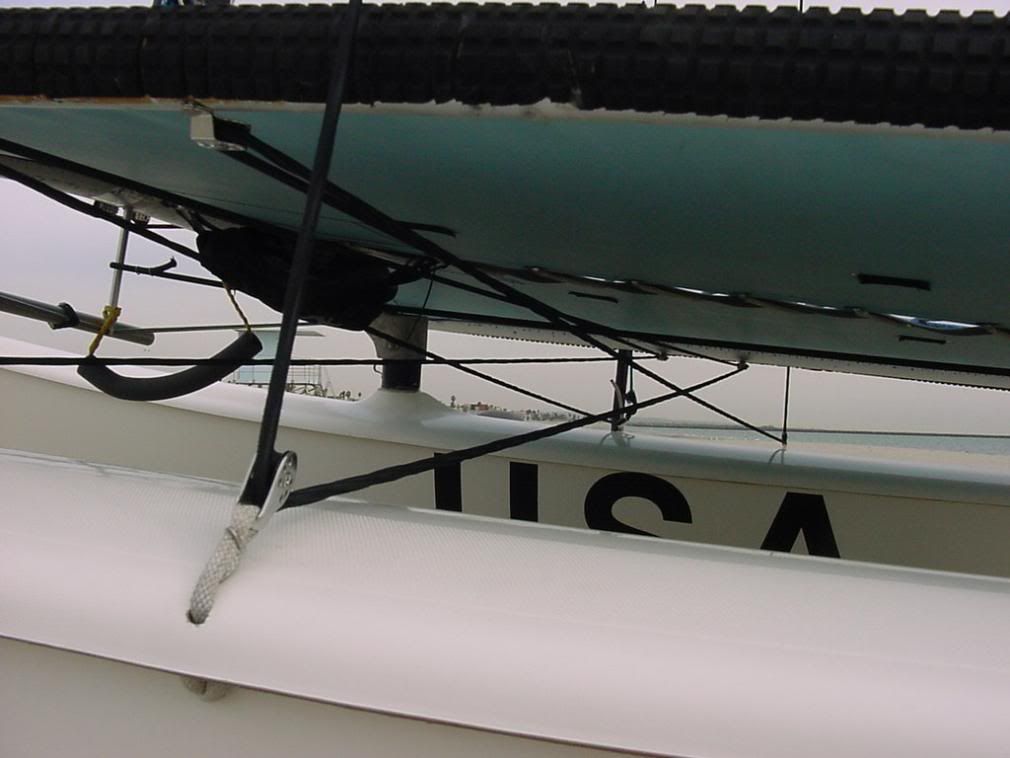 The manner in which Hobie's system is installed allows for less available space on the trampoline. Longer lengths of shock cord are required for the system on my boat as they extend to the outer lips of the hull whereas the cord for Hobie's system only extend inside the sidebars.
Got the rail rugs from Murray's. They are SureFoot Eva Grip Kits, Part number 30-2103. They wear very well and have excellent traction.