The sail in the photos is not from 2004.
The details in the sail (sailmaker's patch, corner plates, reef points) place it in the late '70s / early '80s.
While the colors are in the same basic pattern as "Seaside", the sailcloth colors are what was used in the Cat Fever sails of the same time period, not what used in the 2000s.
What you have here is a 28 year old, custom color pattern sail.
A close look at the sailmaker's patch confirms that: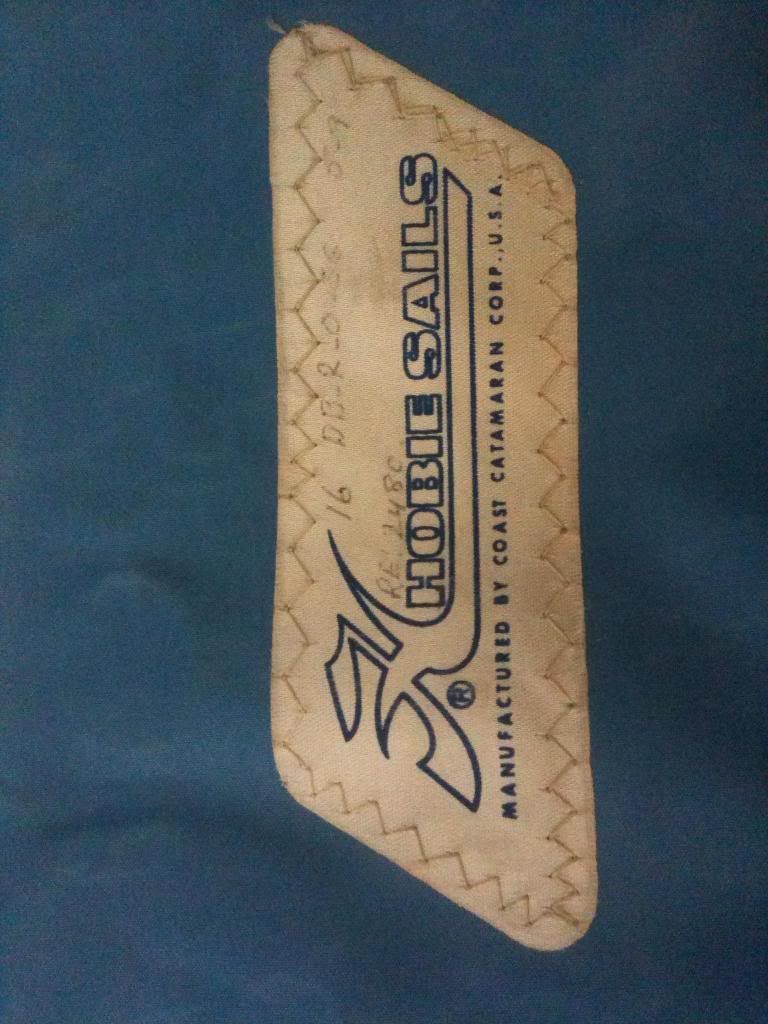 16 - Hobie 16
DB-R-O is the color pattern (Dark/Double Blue-Red-Orange) - but they got that wrong (it's Blue-Gold-Orange-Red). It's not that uncommon that the sail color was mis-marked.
86 - year of manufacture
5-9 - month/day of manufacture
Re:2480 - probably a purchase/sales order number
But what srm is true - it's still a very clean sail.