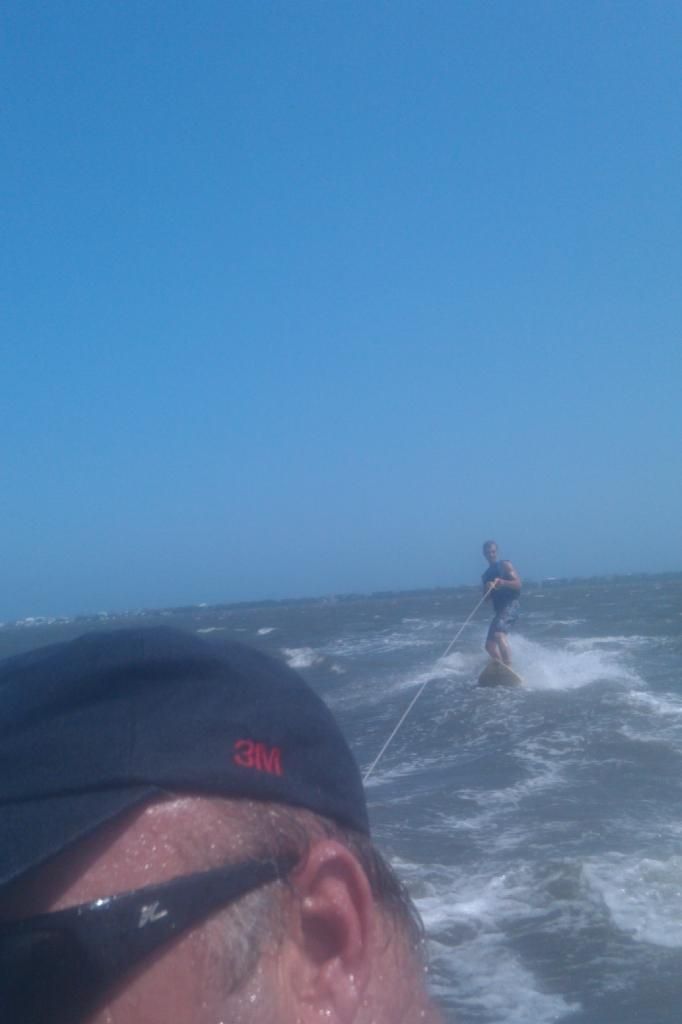 What kind of crazy things will you do with your cat? My son enjoys surfing behind mine. Get a ski rope and a surfboard and give it a try.
The wind today was almost too much 20-30 knot winds with gusts that scare me. Towing him I could hit 18+ mph.
I did manage to pitchpole once too. I lost my mainsheet overboard while running shallow water where my rudders weren't properly down. I tried to get my buddy to pull it back onboard but before I could the starboard hull dug in and I could not sheet out when a big gust hit. Before we could gather our stuff and right the boat two jib battens got knocked out of their sleeves. I managed to rescue one but could not find the other. Fortunately no one was hurt (other than my pride) and we made it home before the big thunderstorms rolled in.
All in all a good day on the water.