Thanks for all the input, maybe I can sift through and address a few things. I do know these trailers are expensive but the compact design and the fact it can be stored upright next to my car in a single parking stall is a big bonus in this city. I also have access to these through my work so for arguments sake lets pretend it was free for now!
I did first look at trailers in Seattle, they were more available but due to the fact I live up in Canada there are quite a few issues with registering and bringing a trailer into the country that I was not keen on.
MBounds wrote:
but regarding the crossbars, they should be rotated 90 degrees so that they can better support the boat (less flexing) and have the rollers free and clear.

The way the rollers are now (low), you're likely to scrape the hulls on the crossbars when loading the boat - and maybe the fenders, too.
The aluminum bars have two I-beam extrusions and were from a truck rack that is rated at 500lbs but I do agree they would be stronger vertically but I was worried the whole thing would be raised more and the trailer is already high. Secondly that would also bring the contact points of the boat closer which as a few people have mentioned, it already seems close.
Tom Kirkman wrote:
Great trailer, but you'll need to equip it with the heavier spring/shock package.
I did get the extra shocks, infact they sent me two pairs by accident as the guy who picked the order must have thought there were two boxes!
srm wrote:
Are you planning to tow behind a car with that? Wholy crap, there's no way I would take that thing over 25MPH. If you're just using it as a beach dolly in your yard, it might be OK, but on the highway, no way. That thing is way under built, it looks too short, and the cross bars are way too close together to be used to tow a Hobie. I think you should keep looking for a real boat trailer.

sm
Well I had planned on it, it is a trailer with a 300lbs weight limit designed for highway roads and used primarily for carrying many long Kayaks. I did look at trailers like this one to see what kind of bar spread would be good and it seemed in proportion although I can adapt it and widen the spread but it wold be a hassle. Mostly this will be a 15 mins across town to the beach situation.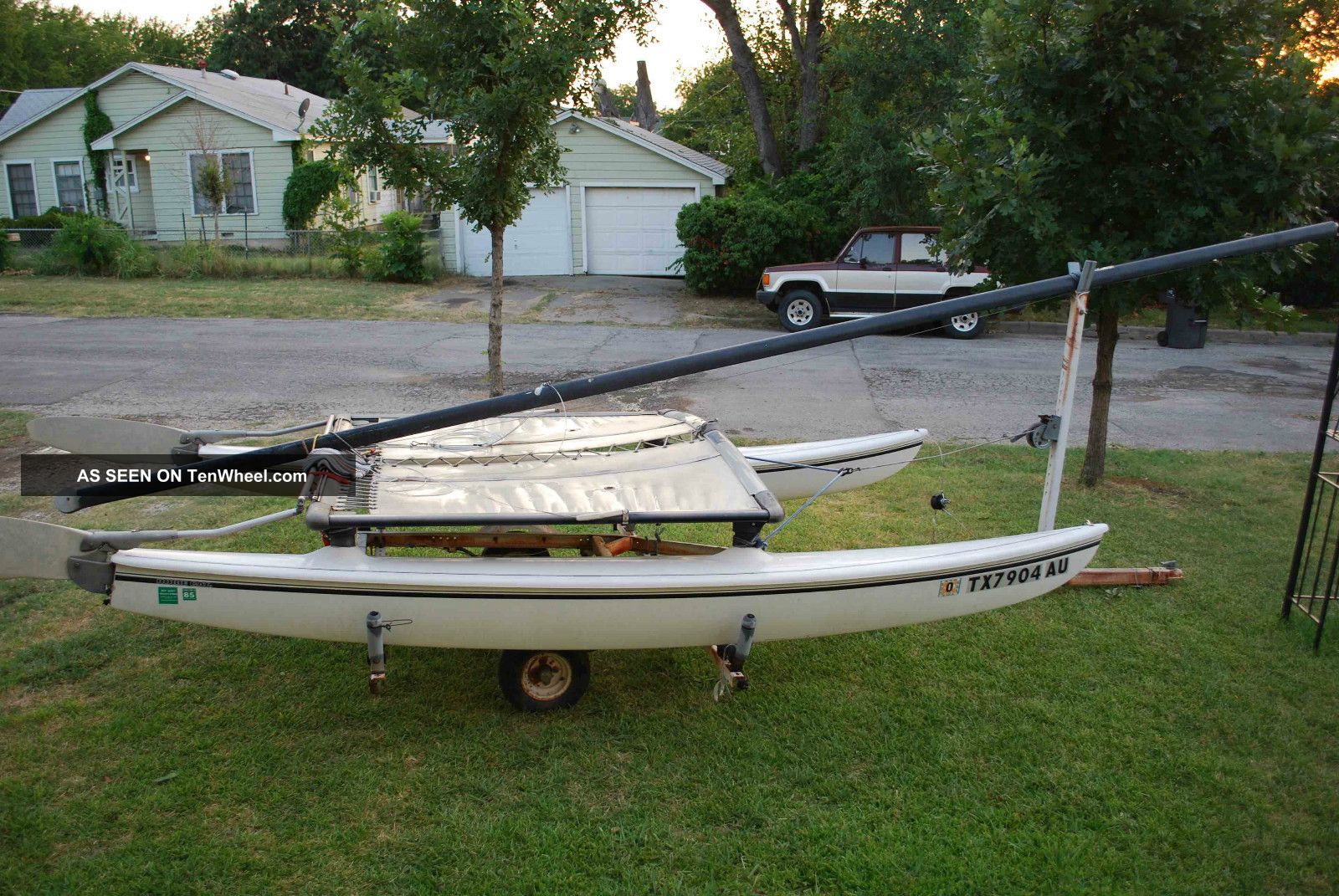 One of the main reasons for this post was to get some ideas regarding the mast support, anyone have any suggestions, I was going to pickup a keel bumper and affix that onto the upright?