Just the other day I rigged my H14 to a Turbo.
The dolphin striker was already in place, and I'd picked up the Hobie Turbo jib and tramp blocks a while ago. I took the pigtail swivel stay, self furler and bridle from a recently acquired Maricat. (Thanks PJ).
I need the Jib Clew blocks (and maybe an adjuster) but that's about it.
I test rigged on the trailer and adjusted my shroud tension to about 45 degrees using the Curry Set Up Tips method.
I noticed when sailing and not on the trapeze, the leeward shroud was quite loose; flopping in the breeze almost. The wind was around 10 knots. I took a couple of pictures...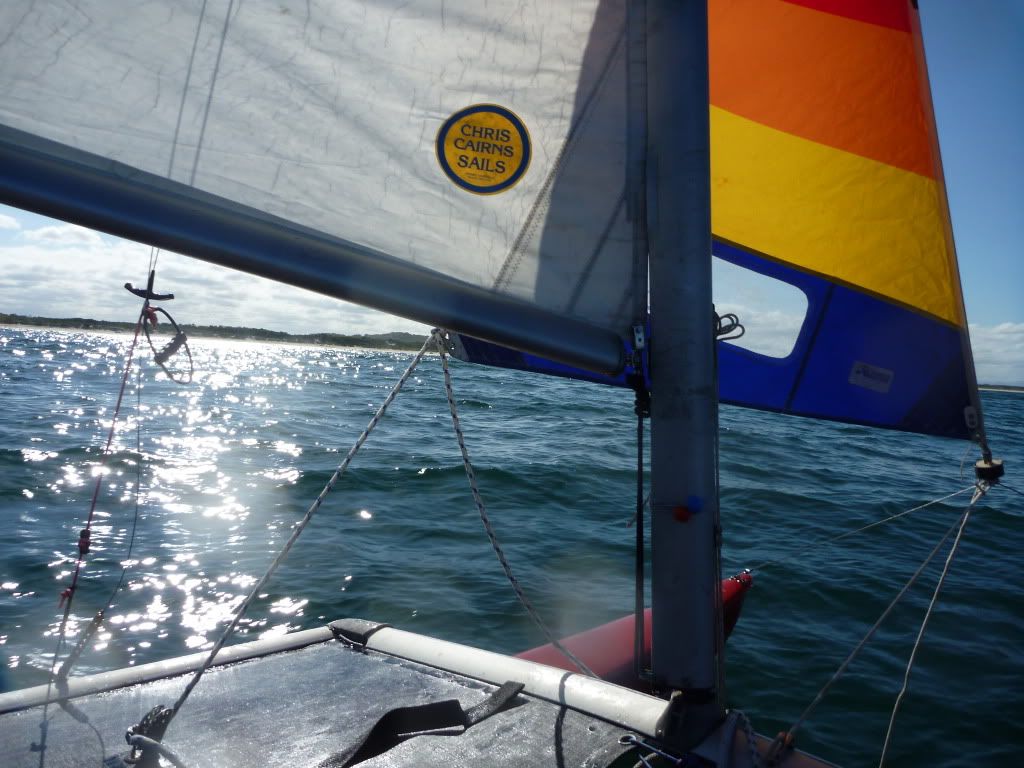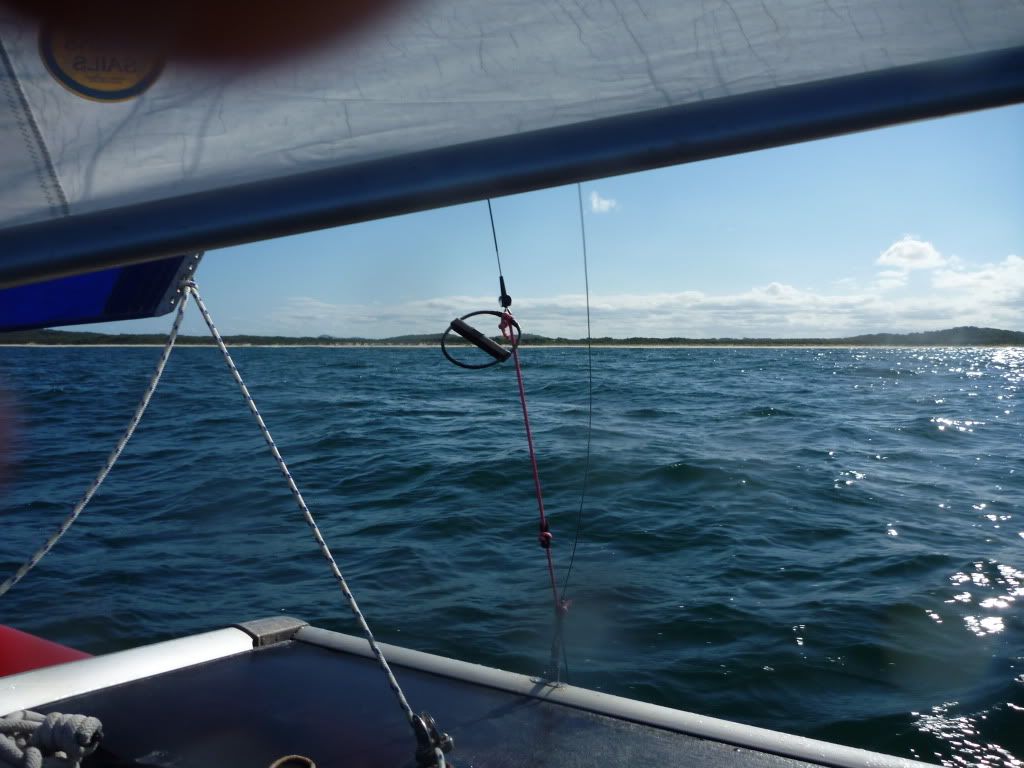 Does this look right?