I have added a spinnaker and a furling jib on a halyard.
-The spinnaker is from a fireball but it is a perfect size for the 14, it is a symmetric but still works as an asymmetric.
-The jib was a bit of a hassle as I wanted the be able to store the jib in my sail box and out of the sun (the sock type of system was a bit pricey for me), I had a spare set of H16 sidestays lying around so I cut about 50cm off and recrimped them to fit between the bow and H16 jib halyard block. (The setup is a bit like the A-Cat)
- I had the original forestay as well as the furling jib up but the forestay kept wrapping around the jib upon furling.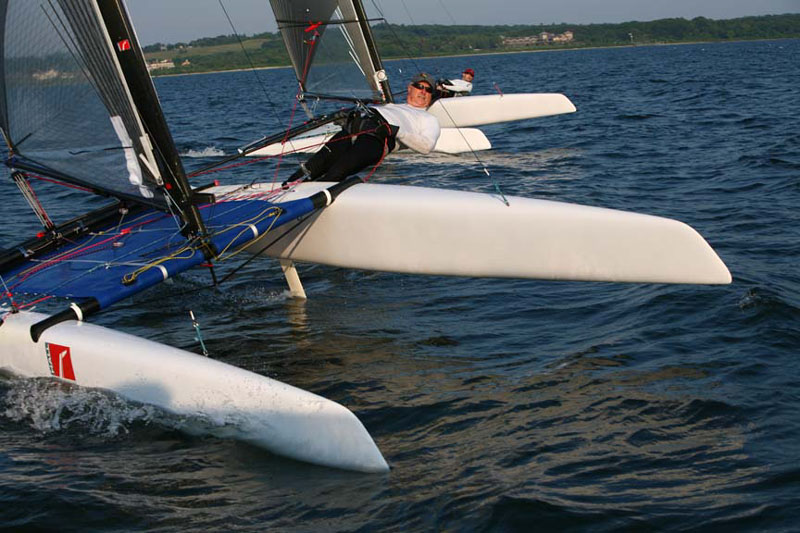 -Yes, that is a H16's boom as the spinnaker pole.