Thanks for all the help! Here are some updates. I have done the blind hole repair, filled the gap (as it was hard as hell to get the patch completely snug against the hull) glassed the entire bottom.
I did a good job of hosing out the inside of the hull and came up with this device to dry it out in a hurry.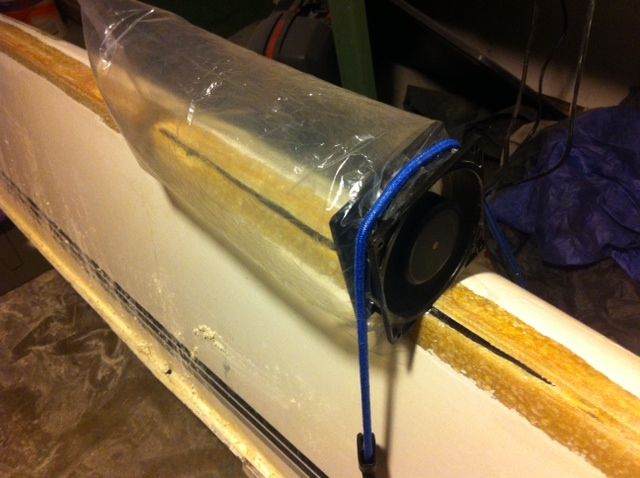 The resin curing. I made a filler with resin and chopped glass to fill any voids between the patch and the hull.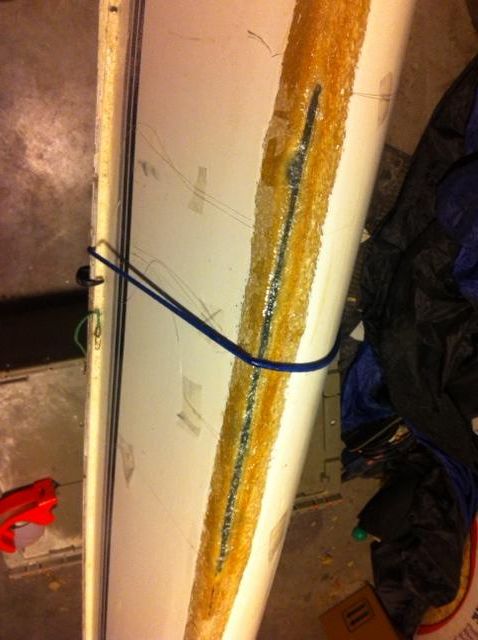 Hole filled and sanded. Those white spots are just sanded resin dust.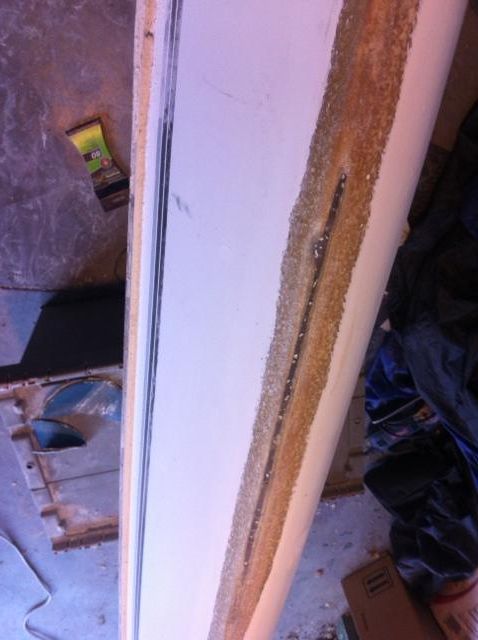 First layer of 1.5" glass over most of the bottom (around 8 or 9')
Now to add another couple/ few layers. It's 8.7oz glass. Any suggestions on how many layers?
Thanks all!