First of all, I'd like to apologize for the mistakes I'll make in English : I'm writing from France, English is not my native language.
I bought this summer a 1999 Hobie Tiger. On the 1999 version the trampoline selvedge (not sure this is the right word?) went into the the beams, of course, but also on its sides into the hulls. Here is my problem : the hulls have a crack at the junction with the trampoline so they are not anymore stiff enough to hold it in place. Please have a look at the following pictures wich are easier to understand than my poor technical english :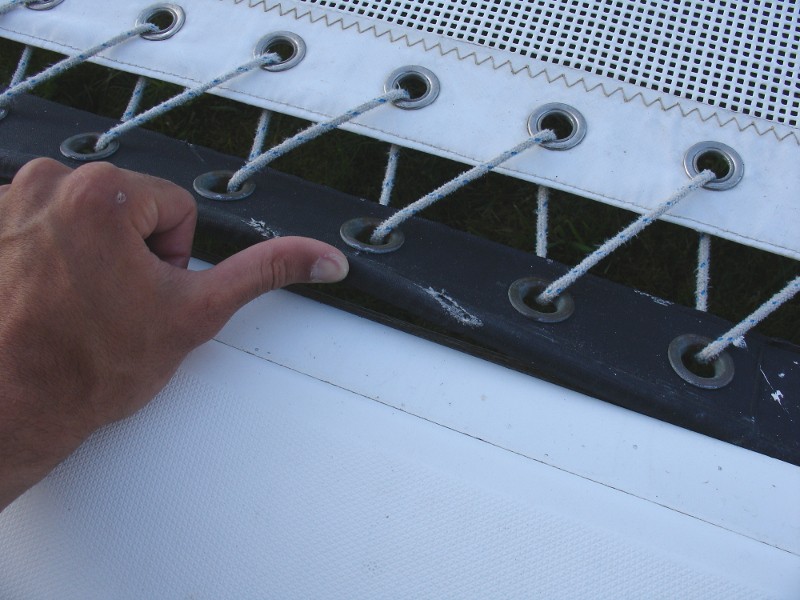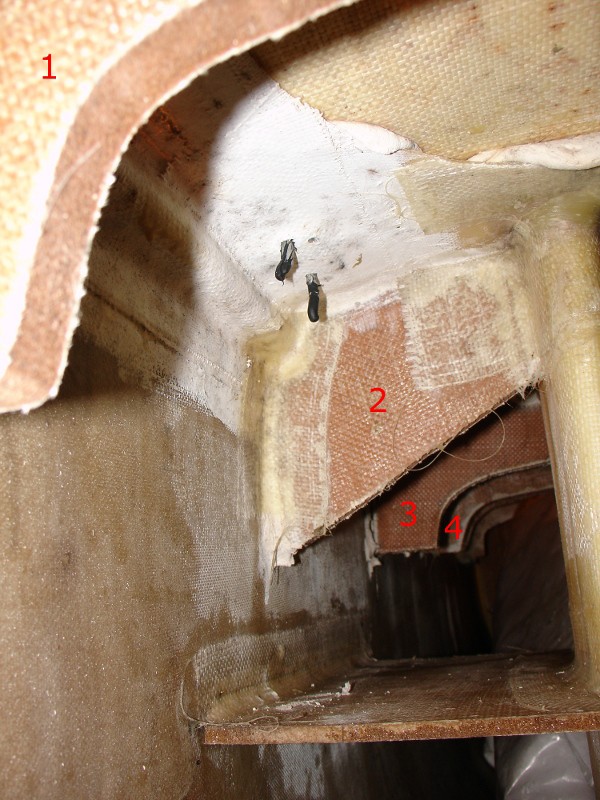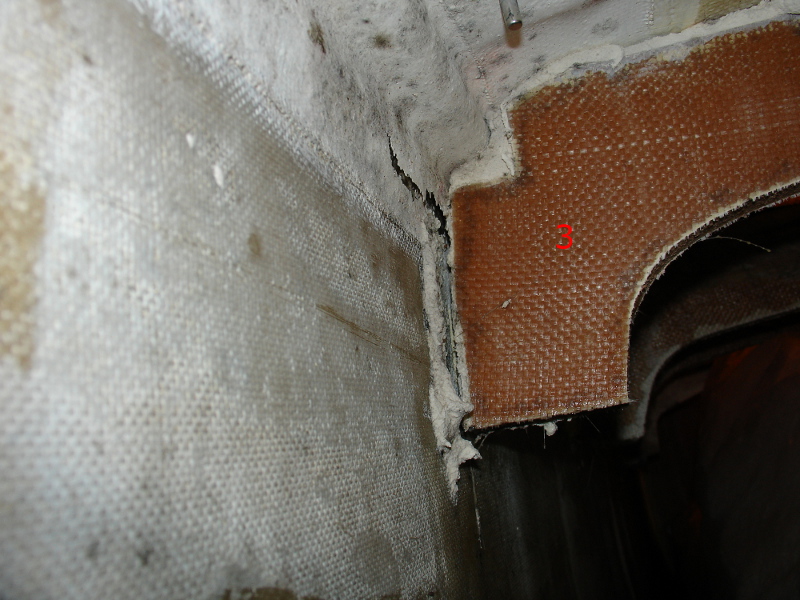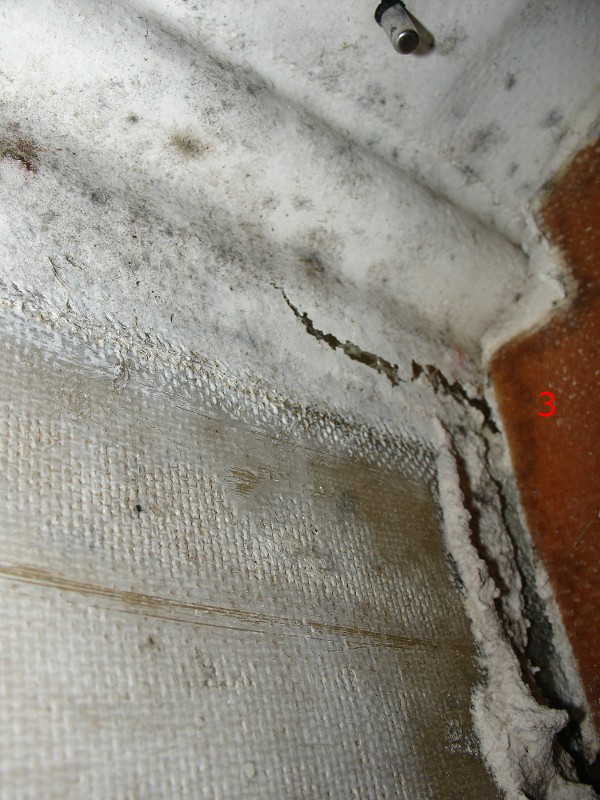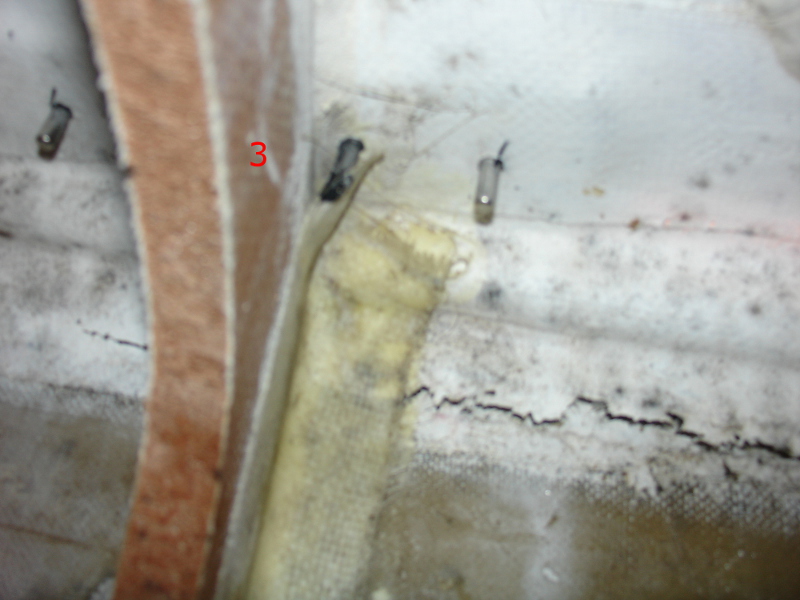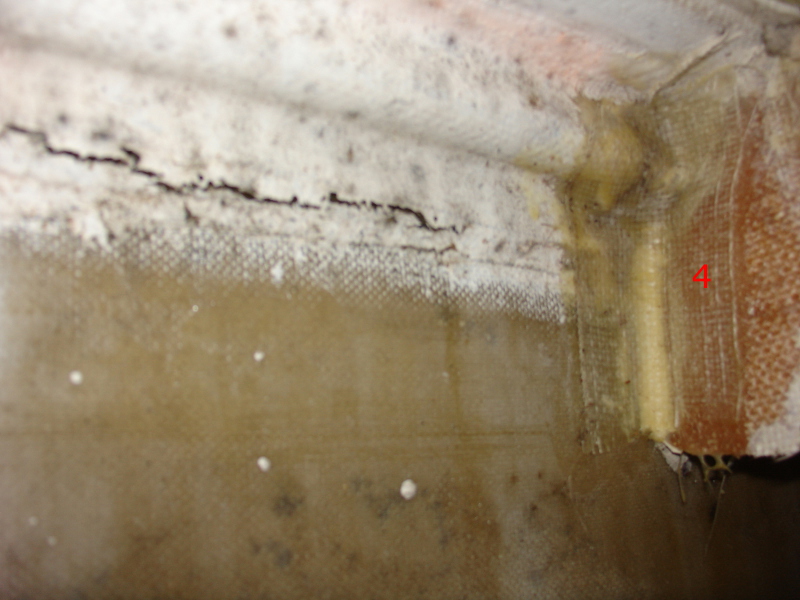 The pictures inside the hull are taken from the front hatchway using a camera on a pole. As you can see the crack goes from in front of the frame 3 to the frame 4. The frame 3 is unglued from the hull and the glass fabric reinforcement on its rear is unglued too.
What should I do to fix it?
I guess it would be easier to operate if the middle pannel of the hull (ref 18090075) was removed; is there a way to remove it without breaking it? how is it glued? (resin + glass beads?)
Thanks per advance for your answers