Hello all,
Last night I began working on an old pair of EPO's that were severely worn out. The fibers were like hairs on the outside. I followed the advice on the forum of wetting them with West 105/206 (slow hardener to aid in out-gassing) and then used a squeegee to make the epoxy as thin as possible. But when I did the first coat, the fibers wouldn't all lay down flat. Now I have an incredibly bumpy board. I did two coats hoping that the second coat would even things out a bit. No luck there.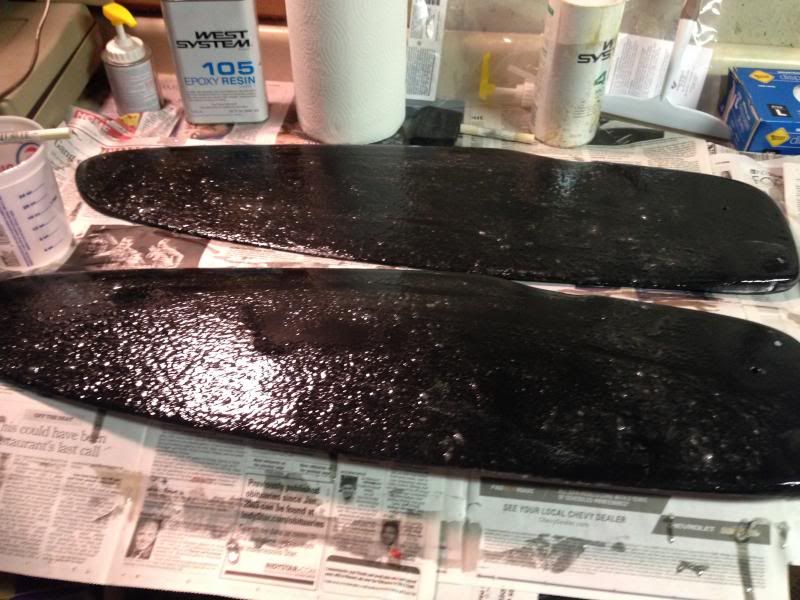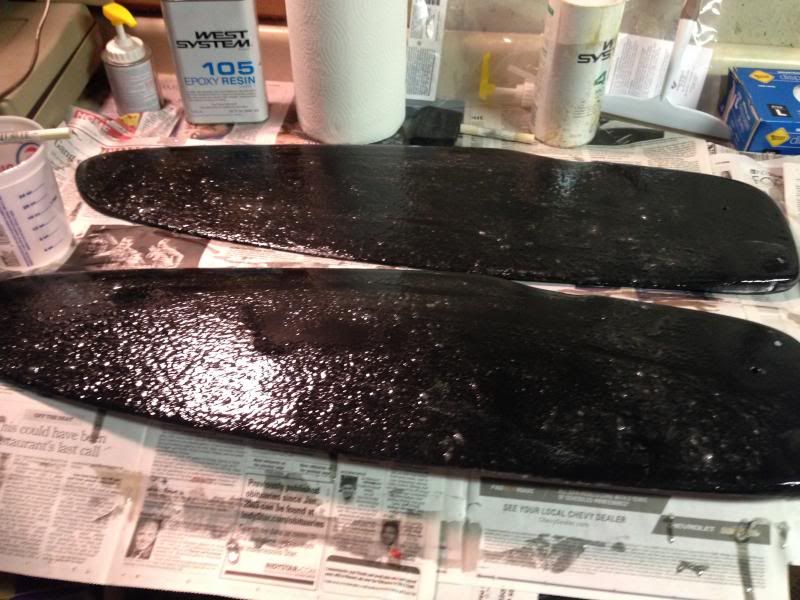 Now I'm thinking I need to sand it flat and see if I can get it back smooth again. How much should I sand? I'm worried that sanding too much will expose the fibers again. I also don't want to make it too thick or the board won't fit in the castings.
Anyone have any suggestions? I'm not sure anyone has done a board in the past that was in as bad of shape as this one.