When I bought my Wave I knew that there were some cracks in the hulls. The boat lived a hard life on Lake Tahoe and the hulls showed it with cracks at the front cross bar. I did not know how bad the cracks were as they will filled with caulk, but they did not look bad and the asking price was more than reasonable.
I sailed the Wave for 6 months and I noticed the cracks were growing, so I was time to figure out the repair. Before I bought the boat I knew that it could not be plastic welded, but I had read about G-Flex and it's supposed miracle fix for plastics.
I bought the un-thickened G-Flex along with some silica thickener and went to work;
My starting point:
I removed the caulking, cleaned the crack with adhesive and silicone remover, feathered the edges, drilled the ends and flame treated the surface: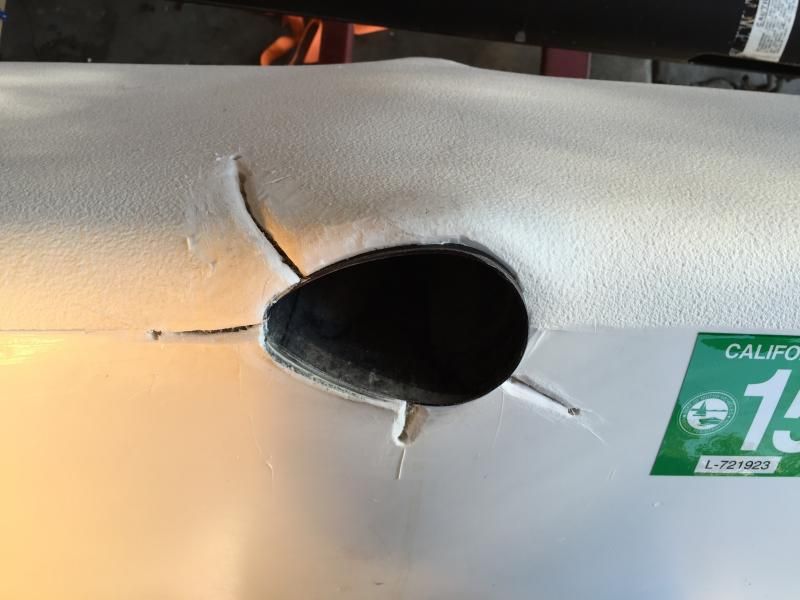 I mixed the G-Flex and filled the cracks. Unfortunately I could not prep the inside of the boat very well, so I only filled the crack from the outside. I built it up more than the picture shows:
I left the G-Flex unsanded and sprayed it with Krylon for palstic. Sorry no picture.
I also used the G-Flex to fix the surface cracks on the comptip. I filled the pin hole that is in this pic: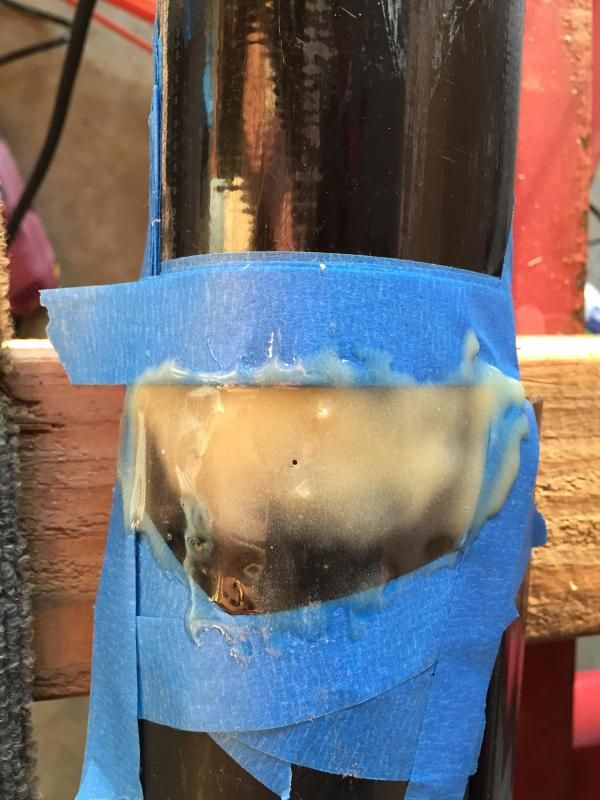 I have sailed the boat 3 times since the repair and the G-Flex seem to be holding and there are no signs of the cracks.
I am hard on the boat:
I gotta figure out how to add a video from photobucket. stay tuned
http://vid13.photobucket.com/albums/a27 ... hpole1.mp4