After zipping around in my Bravo for the last half year I decided I needed a bigger boat, so I went on my search for a Wave. I found one for $1000 on Craigslist. I made contact with the seller and set up a time to check out the boat. I am sure I'll easily sink another $500 into it and that will include a jib.
I am now the owner of a wave that needs works. Much like the Bravo post I will document all my labor and questions here in one post and I hope the collective of Wave knowledge will assist me in my efforts to set sail.
The mast tang is worn and needs to be replaced. I have the tang, rivets and rivet caps. I recall reading that there is a backing plate inside the comp tip and I have to be careful that this is not dislodged when removing the old rivets. So, my first question is what are the tips and tricks for replacing the tang?
I had to replace one of the cleats on the mast and I now have two rivets rolling around inside the mast. While this is not a problem it grinds on me. I am assuming that I will have the same issue with the tang, but with 6 rivets rolling inside the comp tip. Any tricks on removing the rivets from the tip once they are drilled?
Worn tang:
The broken cleat:
The mast ball needed to be replaced:
I won a bid on eBay for a complete jib kit from BigWhoop and have installed the jib cleats and the spreader pins. I found that I had to open the holes in the plates as the holes did not perfectly line up with the nuts in the bows: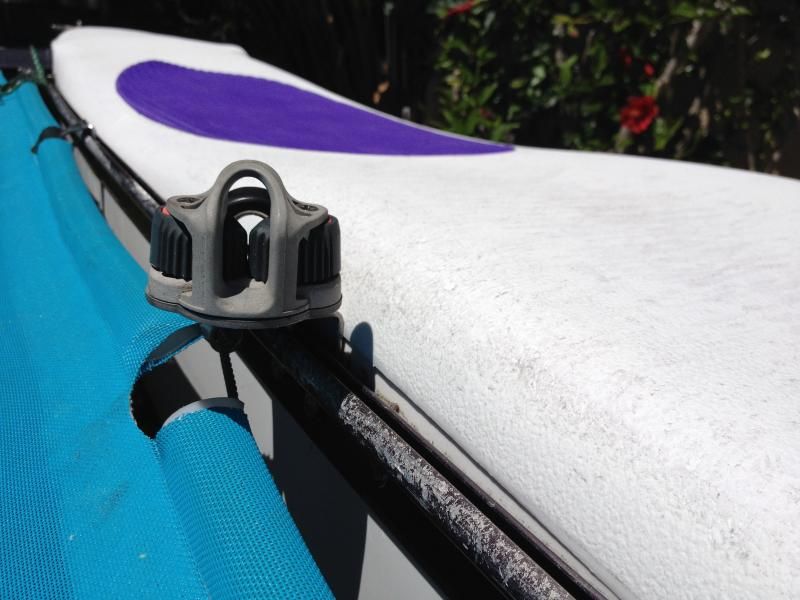 I replaced the mast tang. There is a metal plate inside the comp-tip and it follows the contour of the mast. The metal plate did move around a little and I used the rivet cap plug to hold it in place, however I dont think it would be easy to dislodge.
I read that the jib could use some extra hanks, so I added 3 more to it. I now have 4 hanks on the jib. When measuring from the top factory hank I placed the others about 30" apart. Here is a photo of the bottom one.: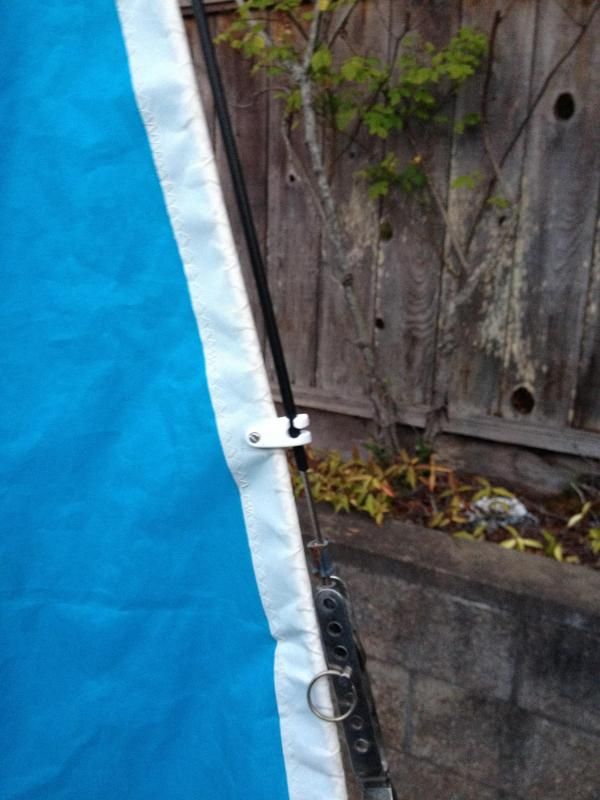 To be continued.....