Stupid me, I been posting all my fishing trips under the Hobie Mirage Pro Angler forum and never looked below it where this fishing forum was.
Here is a trip I took Veterans Day:
This post is dedicated to and in appreciation of all Veteran's and active Military Personnel
.............
Thank you for your service!!!
Now that winter seems to finally drifted in on the upper Gulf Coast, it is getting harder and harder to find offshore kayak fishing buddies. I have a rule (which I have only broken once in 6 years) to never fish offshore alone. Sometimes I miss a few trips but I still follow my rule.
Friday, Veteran's Day, two other kayak fishermen (both newbies to BTB =offshore fishing) showed up at Rollover Pass about 9 am...............and we were greeted with pristine conditions: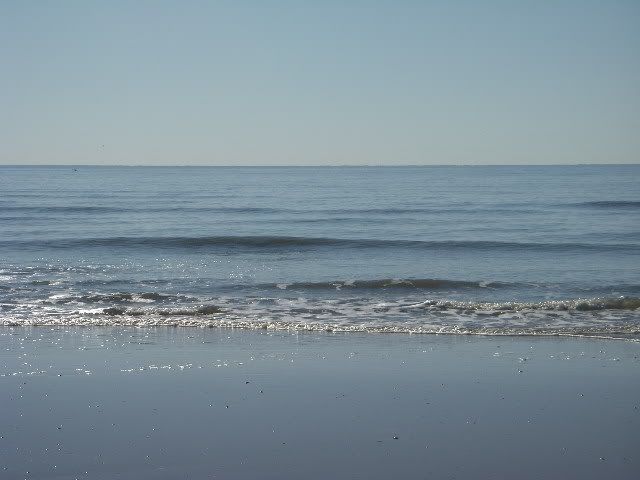 However, before we could launch, the wind picked up and we had about a 1 ft chop on the water. We paddled/motored out to 12 ft and sat for at least 40 minutes before the first fish was caught..........ah, "There ain't no skunk on me, boys, there ain't no skunk on me"!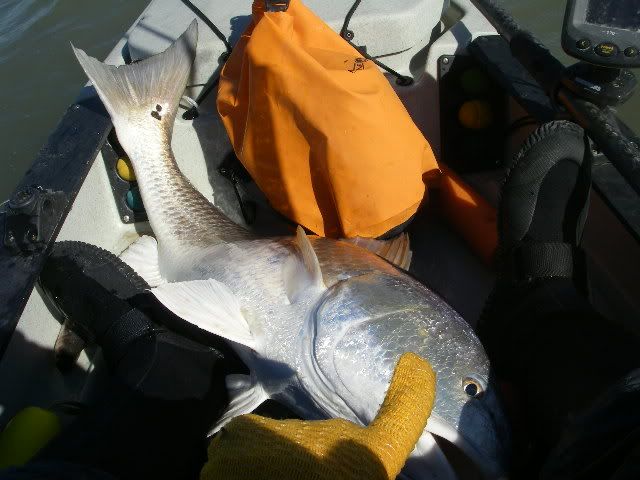 Soon another followed: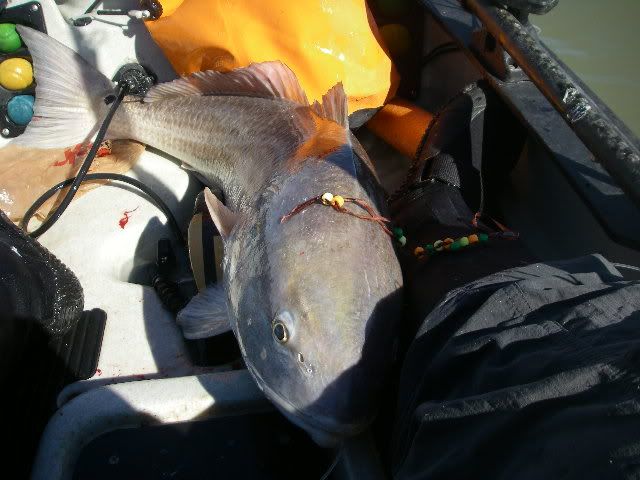 "Pro Angler SA" had travel all the way from San Antonio to his first BTB fishing trip..............and he wasn't having any luck.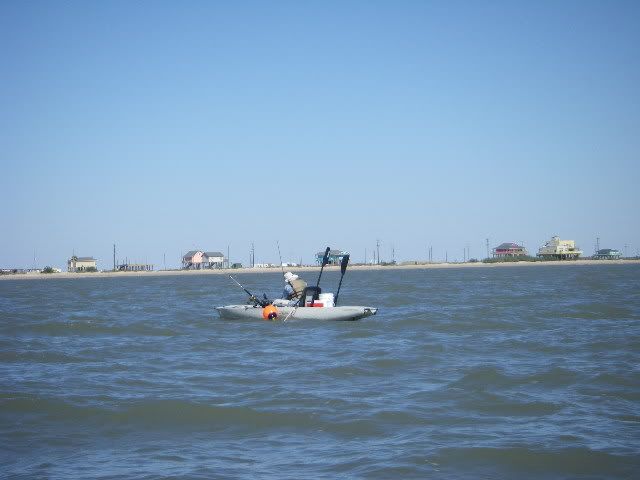 But I kept catching fish: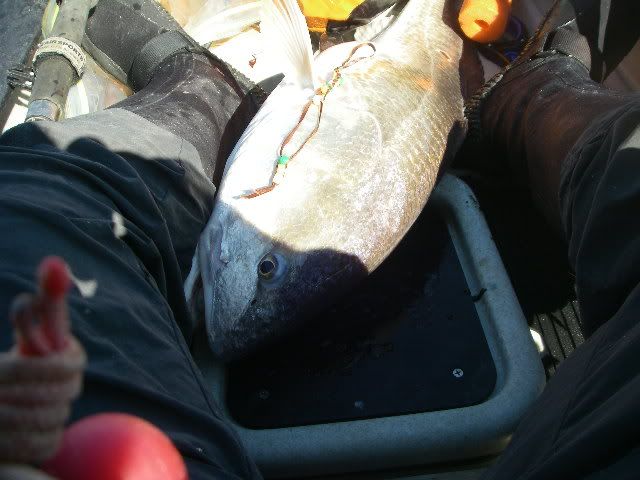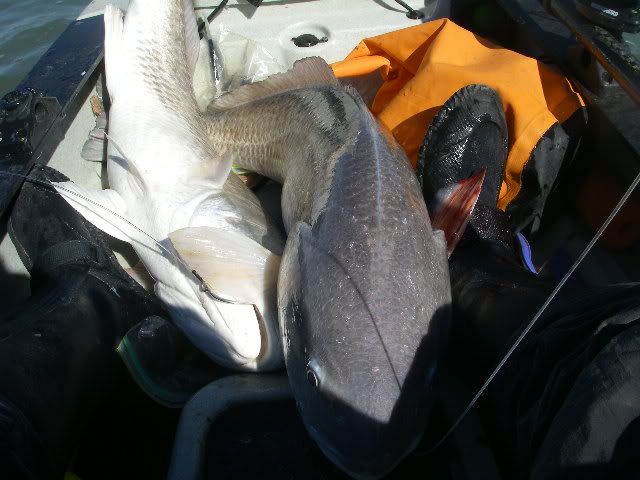 I tried to paddle over to "Pro Angler SA" to get a pic with my double and he hooks his first fish and has his hands full.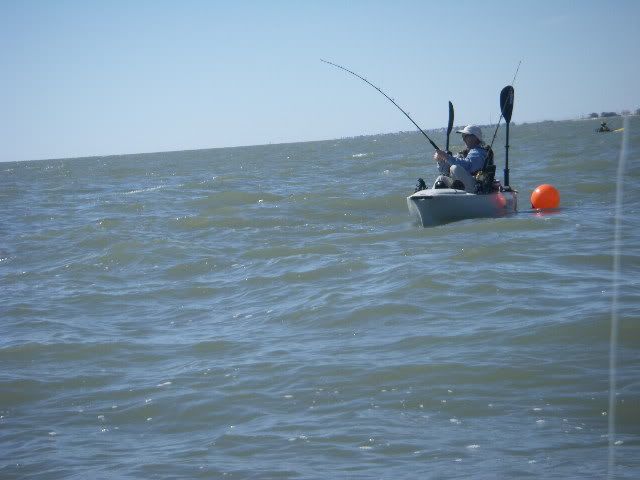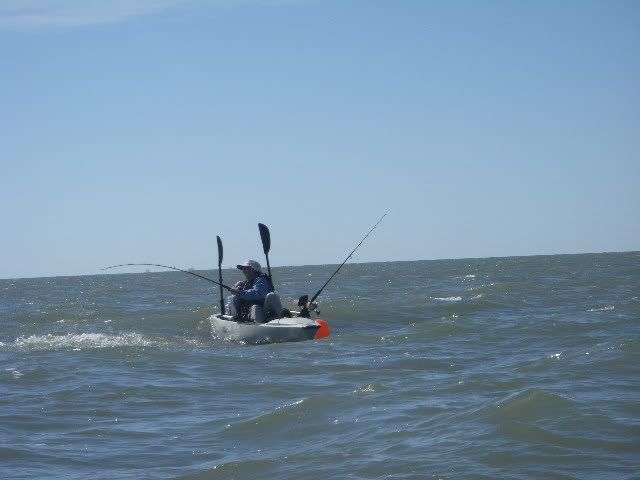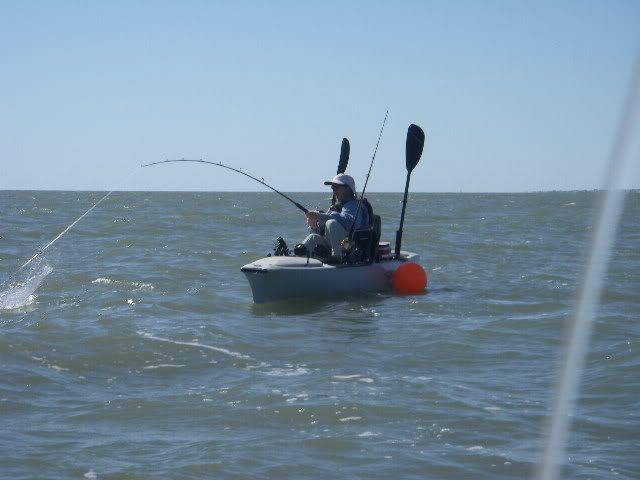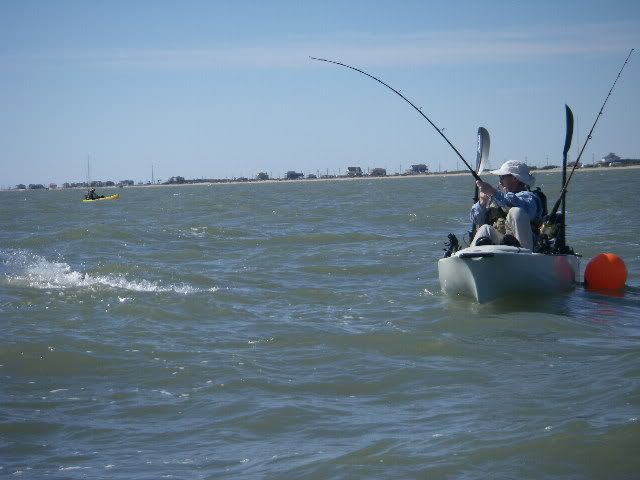 He said, "'Ah, the trip was worth it"!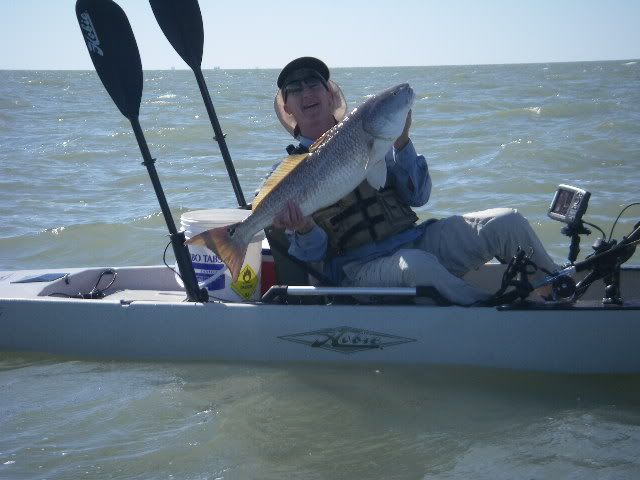 I catch more fish: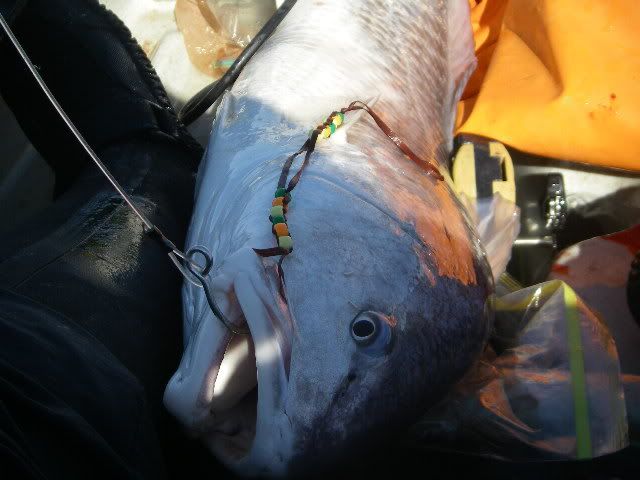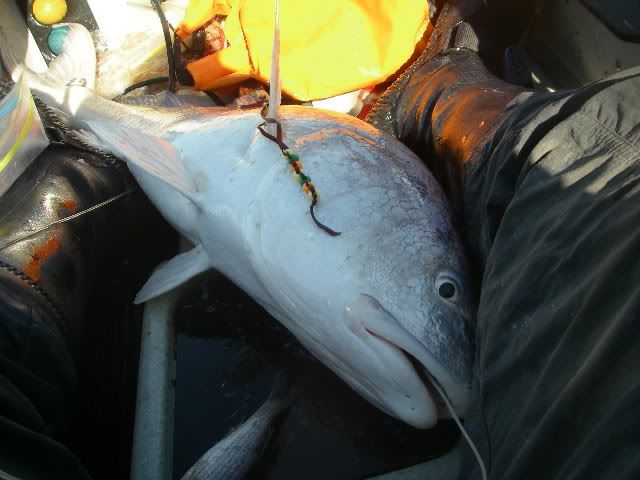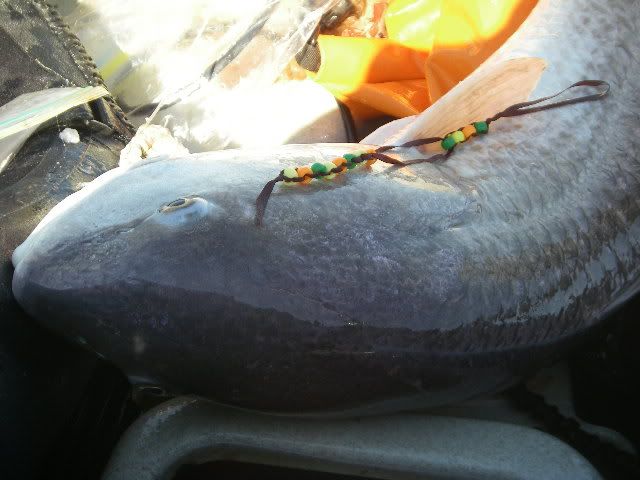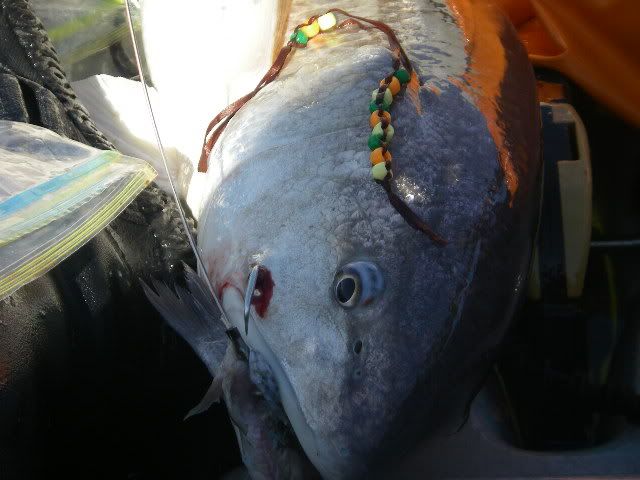 By this time the wind was around 10-12 mph and we were in constant 2 ft waves with an occasional 3 footer. So I said to myself, "I get 10, I am going to quit"!Well I sat and sat awaiting number 10..............while "Pro Angler SA" was catching fish after fish.
Finally I caught number 10.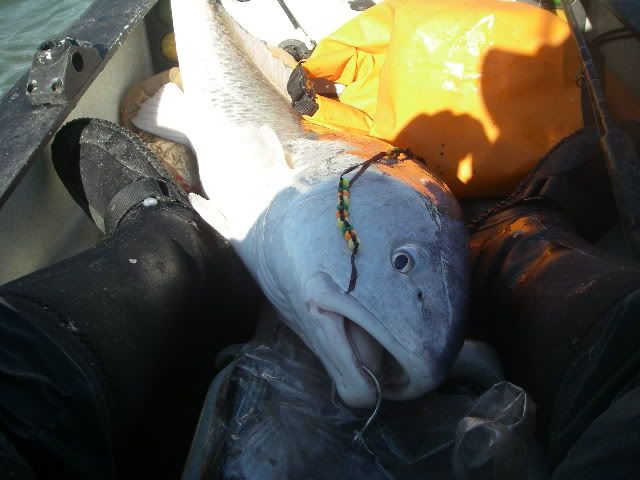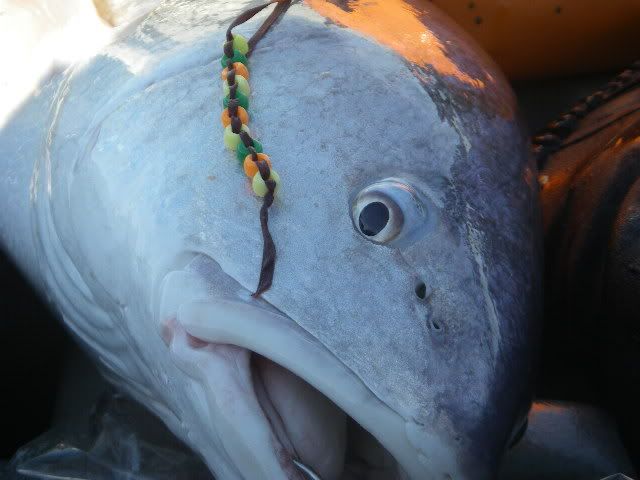 If I was superstitious I would have stayed for number 11, since it was 11-11-11...................but I'm not superstitious and I was tired. So I packed up and headed for the beach................as I passed "Pro Angler PA" he was still catching fish: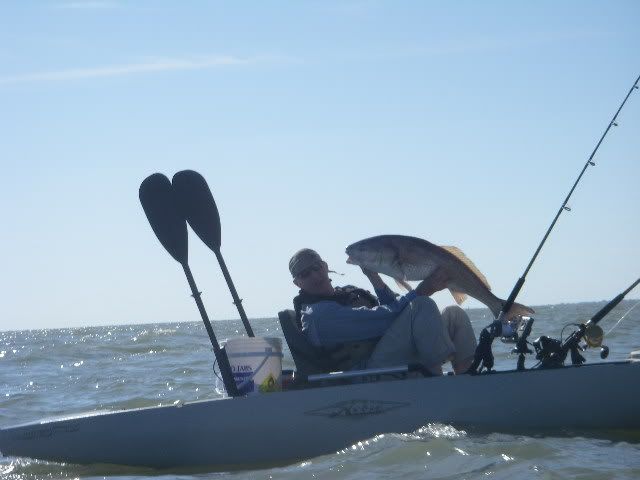 Unfortunately the other fisherman, who will remain nameless, didn't catch a thing...............it happens like that some times.
I had a great day on the water and made two new friends .............................it doesn't get any better than that!!!