Plan B. I needed a removable setup so I can use it in my Mad River Explorer canoe with a Scotty 241 Combination Side or Deck Mount installed. Pipe length is perfect for both!
Painted with some Krylon Fusion Blue and works great!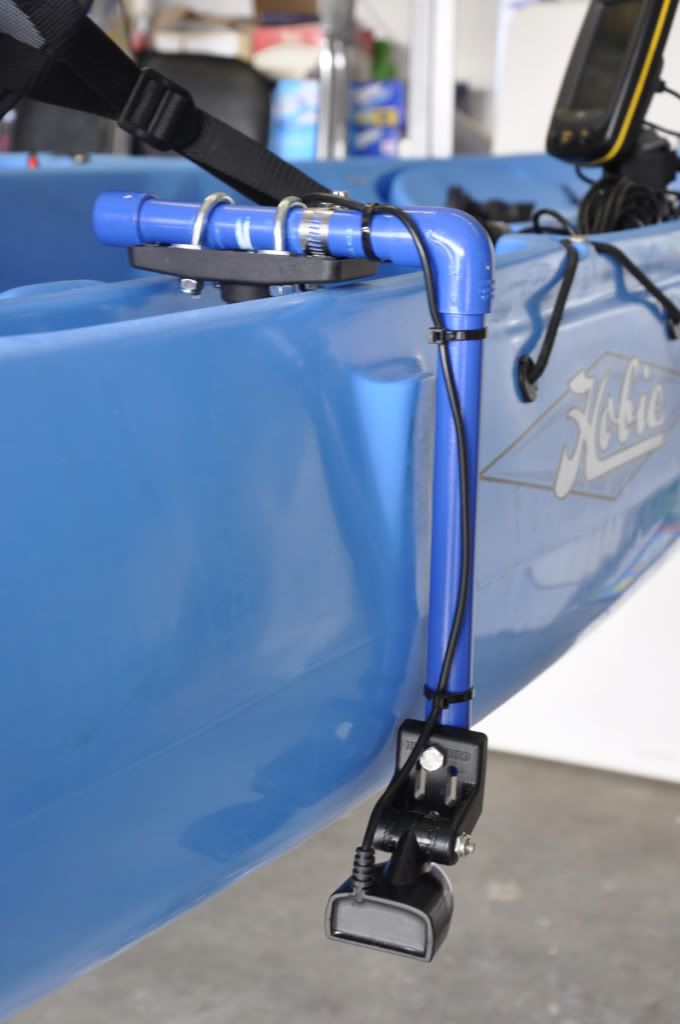 Transducer can be swiveled up out of the way for put in and take out.
Pipe clamp limits rotation so Transducer won't go past this point.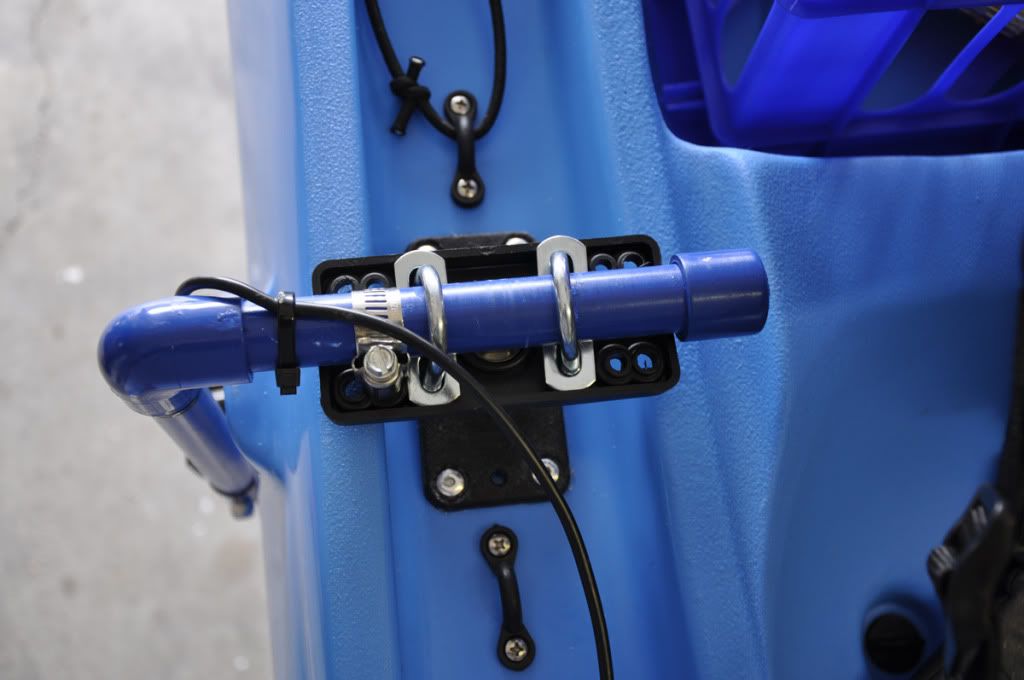 Scotty flush mount 244 and Scotty 272 Post Bracket. Bungie keeps the Scotty from coming out.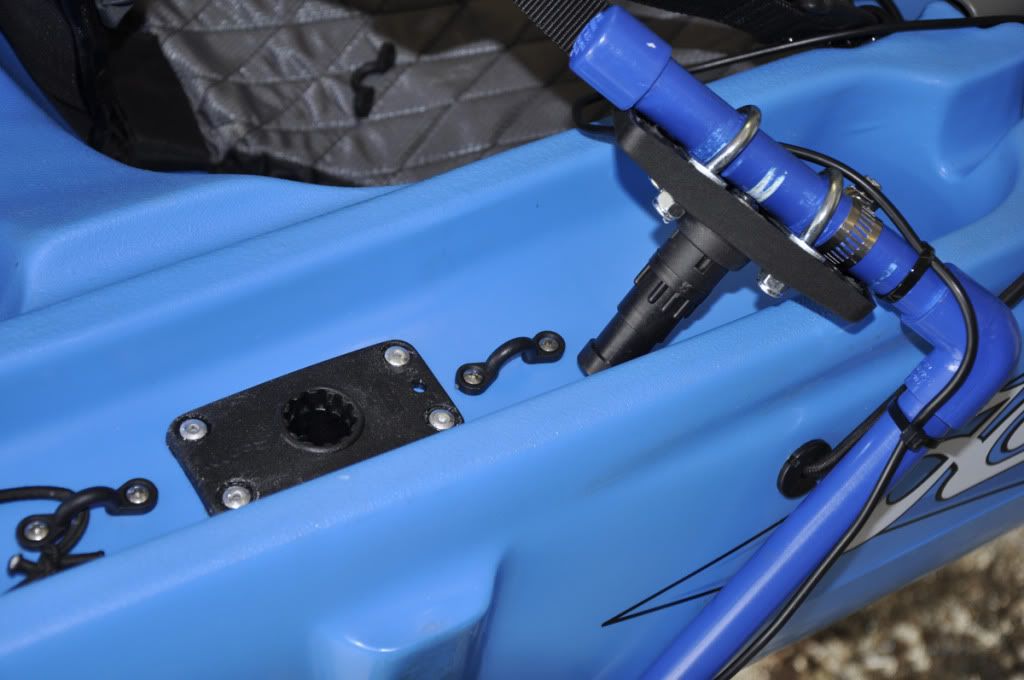 Scotty 272 Post Bracket.I drilled new holes so the nuts would clear the gunnel on the kayak.