This thing is a beast, I had to buy a Hobie cart and a yakima saddles, for its wide load self ....LOL I am impressed it all fits on top of my Toyota Corolla bAbY!! and yes it is very close to max weight limit of my vehicle's rack system.
Here is me and Jerron gooffin off at ACK Houston!
Loading it up on the Car!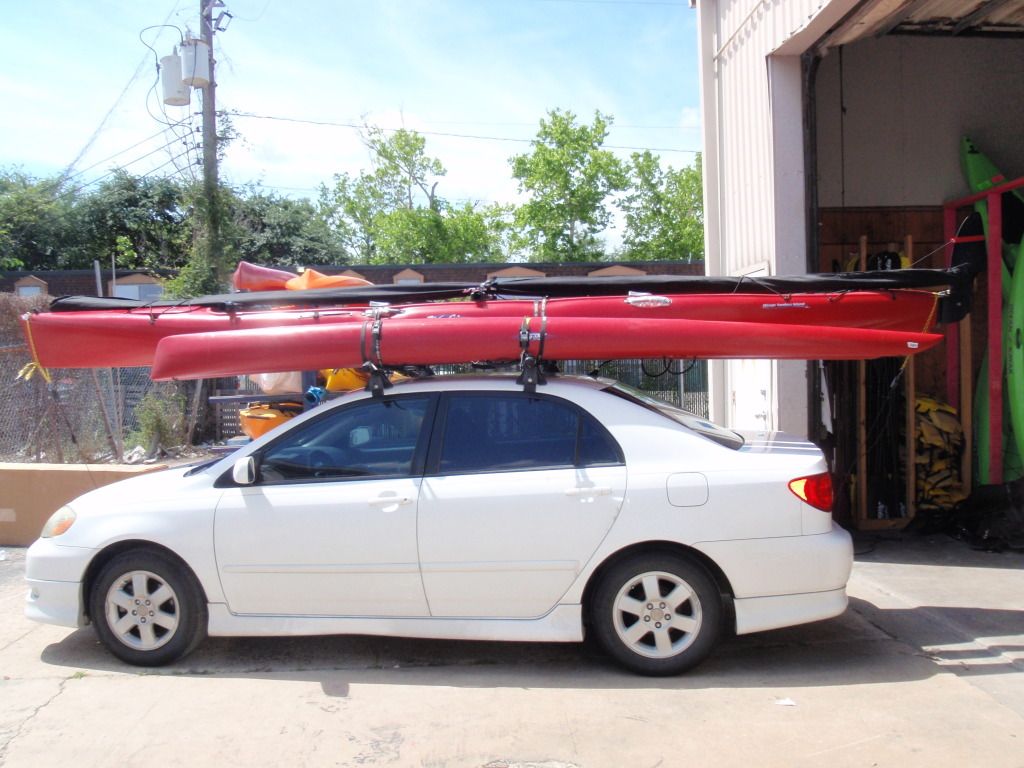 Me and my new best friend!!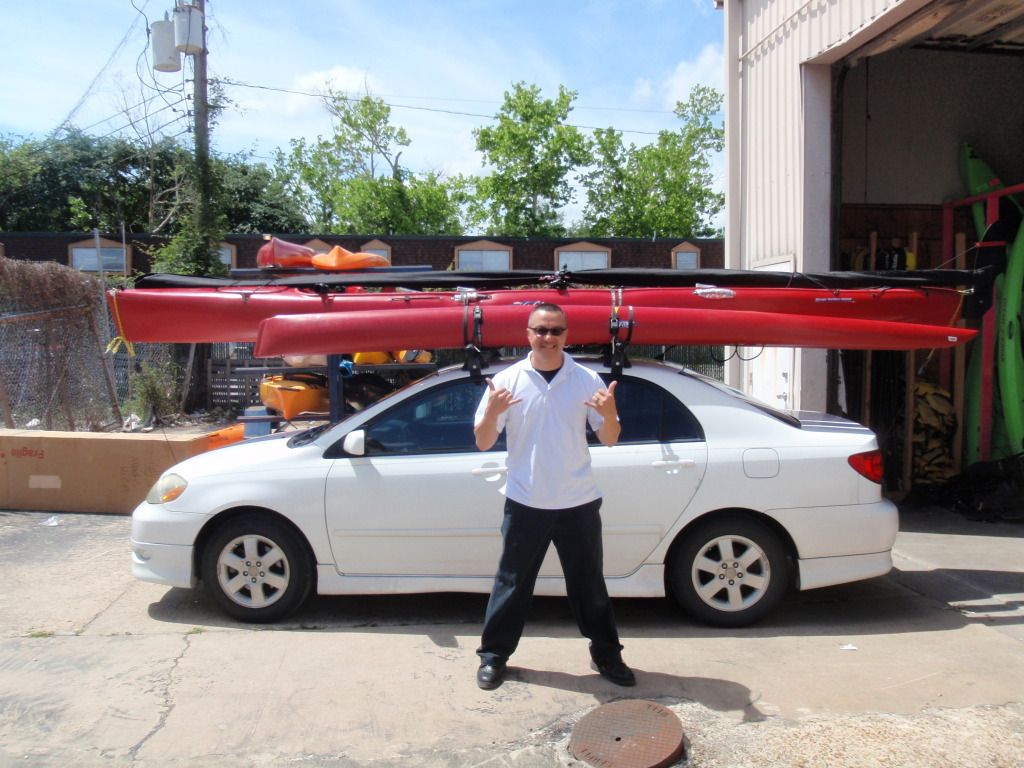 Good this is that my current roll bar fits the rod holders in the back, once I take it home i will show some pics of it rigged out and ready for fishing!
Promoting good health, offshore kayak fishing, and plain old fun!
www.adventureislanders.com
_________________
"Only Possible in a Tandem Island BaBy"
http://www.adventureislanders.com
http://www.ACK.com