So I started out this weekend again at Clear Lake looking for more night time bass. The daytime bite has been all but nonexistant for me the last month or so which is why I've been fishing all night long as much as possible. This evening started out a bit different. Right off the bat I started chunking an 8" Triple Trout around a grass bed that drops into a 13ft deep channel. I knew one little section of the grass that was right on the break line also contained about a dozen basketball sized boulders clumped together. I've been catching a couple decent fish a night there so I figured I would see what the swimbait could do. On the first cast I had a hook up almost immediately. The fish freight trained into the grass and managed to pull loose. On the next cast I stuck a giant!! The fish came up twice and jumped regardless of how low I was keeping my rod tip as I pulled back. She was easily 9lbs but I don't think she would have gone over ten. She made one last jump beside the kayak as I stretched out with the net to scoop her. The bait came free in the air and I reached as far as I could but just couldn't quite get under her before she landed back in the water to swim away. I let the area settle for a bit and made a big circle casting around other isolated grass clumps. There were no takers. Eventually I made it back to where I had the first two hits. Again I cast into the small pocket and was slammed within a couple turns of the reel handle. This one stayed buttoned up and weight 5lbs 7oz. She was to be my biggest fish of the "night".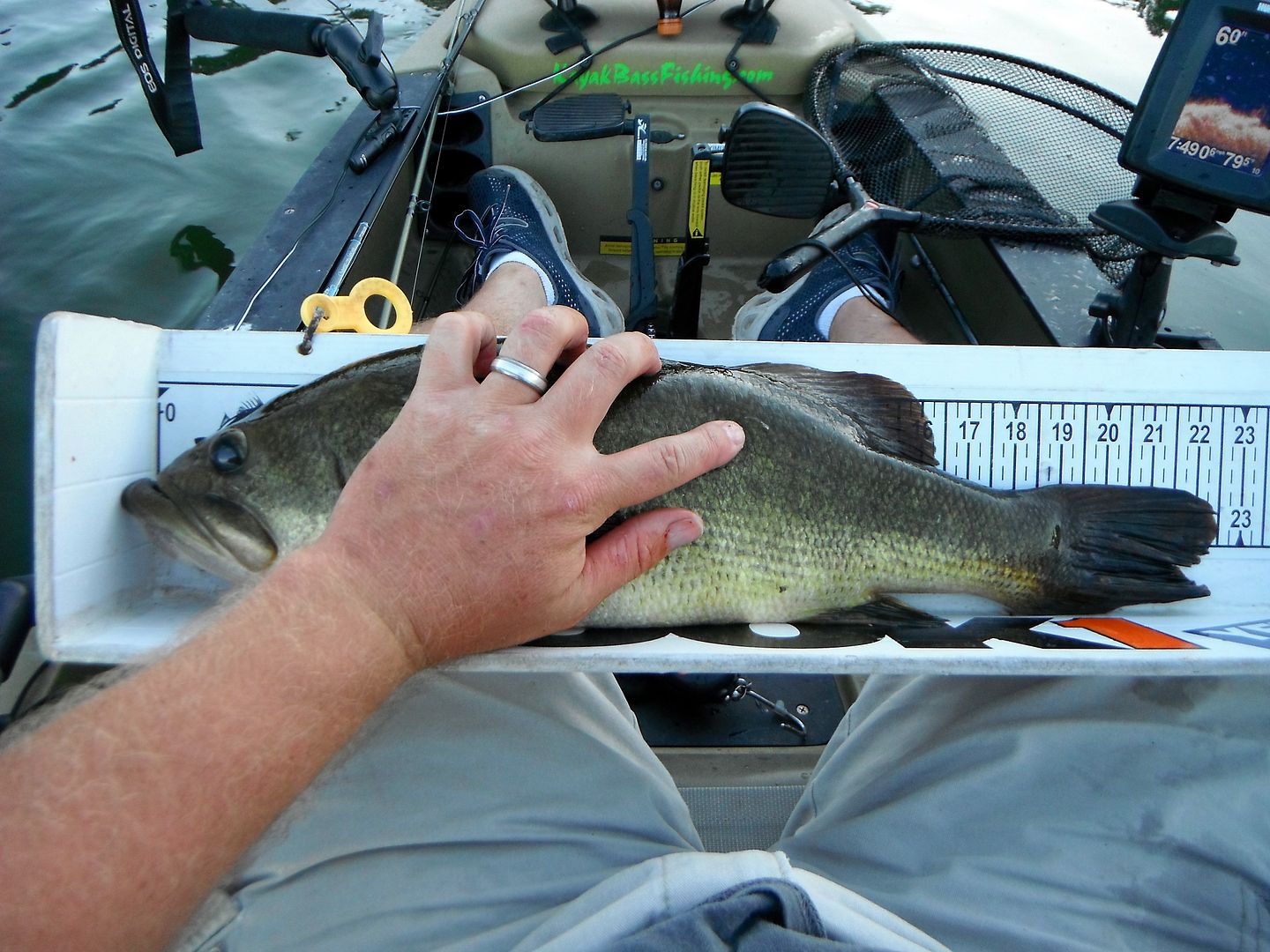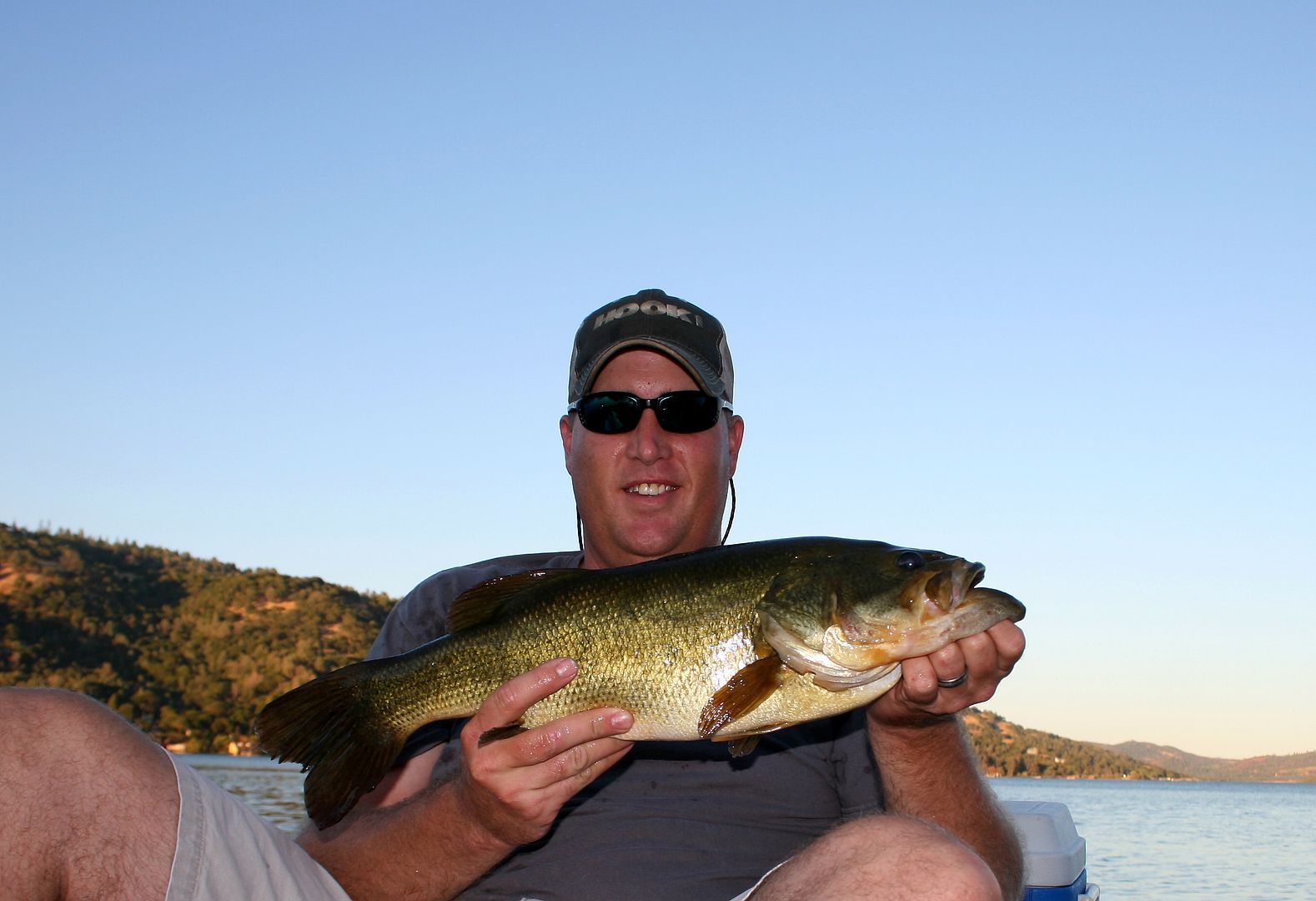 Over all the average size was much smaller this weekend that it has been for the past month. I caught a decent number of fish (somewhere around 16) but there were a good number of 15-17" fish. I only had two others Friday night that went over 18" and I didn't catch a single channel cat this time even though I packed a cooler to take a few home if I did happen to get into them again.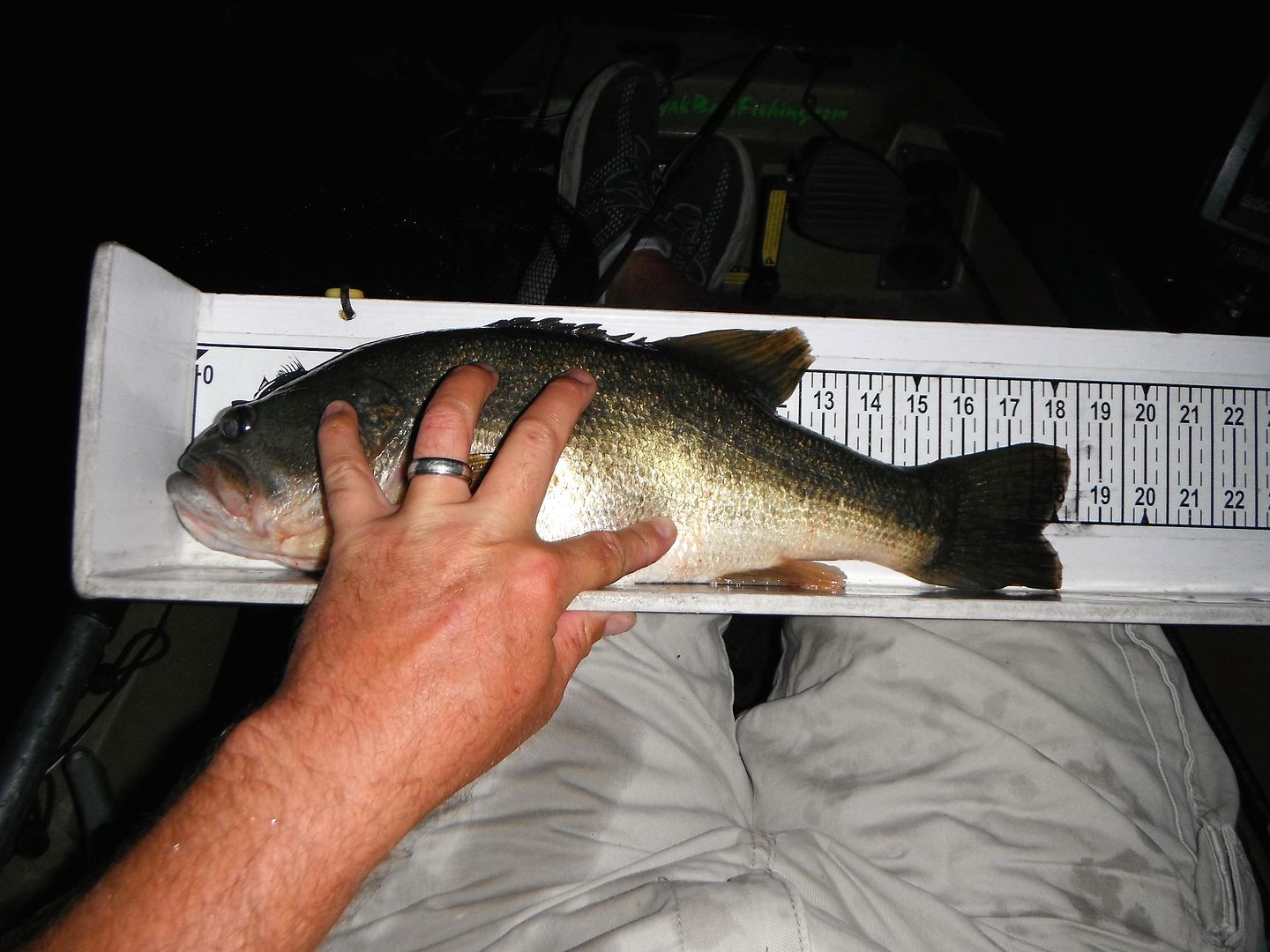 Then today it was back to the saltwater. I'm trying to stock up on some fresh fish for a fish fry to treat the guys I work with. I headed just up the road to Timber Cove again. The forecast was for 5ft swells at 8sec with a gradual calming throughout the day. I launched into the "worst" of it at 7am and started catching fish right off the bat. There was a huge school of mackeral that were covering the cove like nothing I've ever seen before. They were were almost so thick that you could walk on them!! LOL Everything was busy feeding on them and there was constantly something to watch. Sea lions were rushing through the schools, a couple 6-8ft blue sharks were working the edges, the birds were diving, and larger predatory fish were busting up through them from underneath. I even watched a small lingcod go airborn after a couple of them. I worked a couple different colors of the 6" Big Hammer swimbaits and caught fish pretty steadily all day. The highlights of the trip were a 35" smurf lingcod, a 21.5" cabezon, and a 17.5" vermillion rockfish.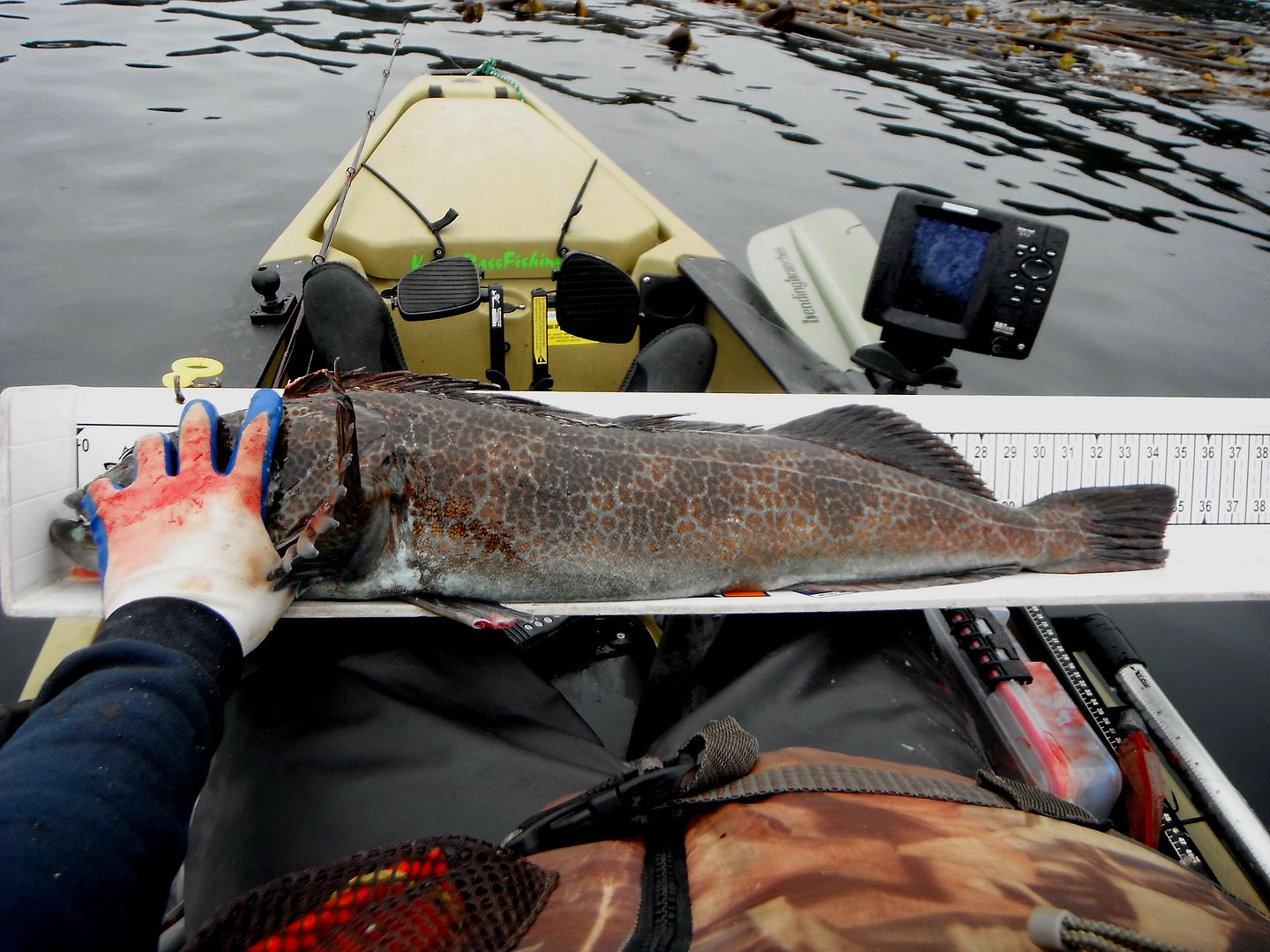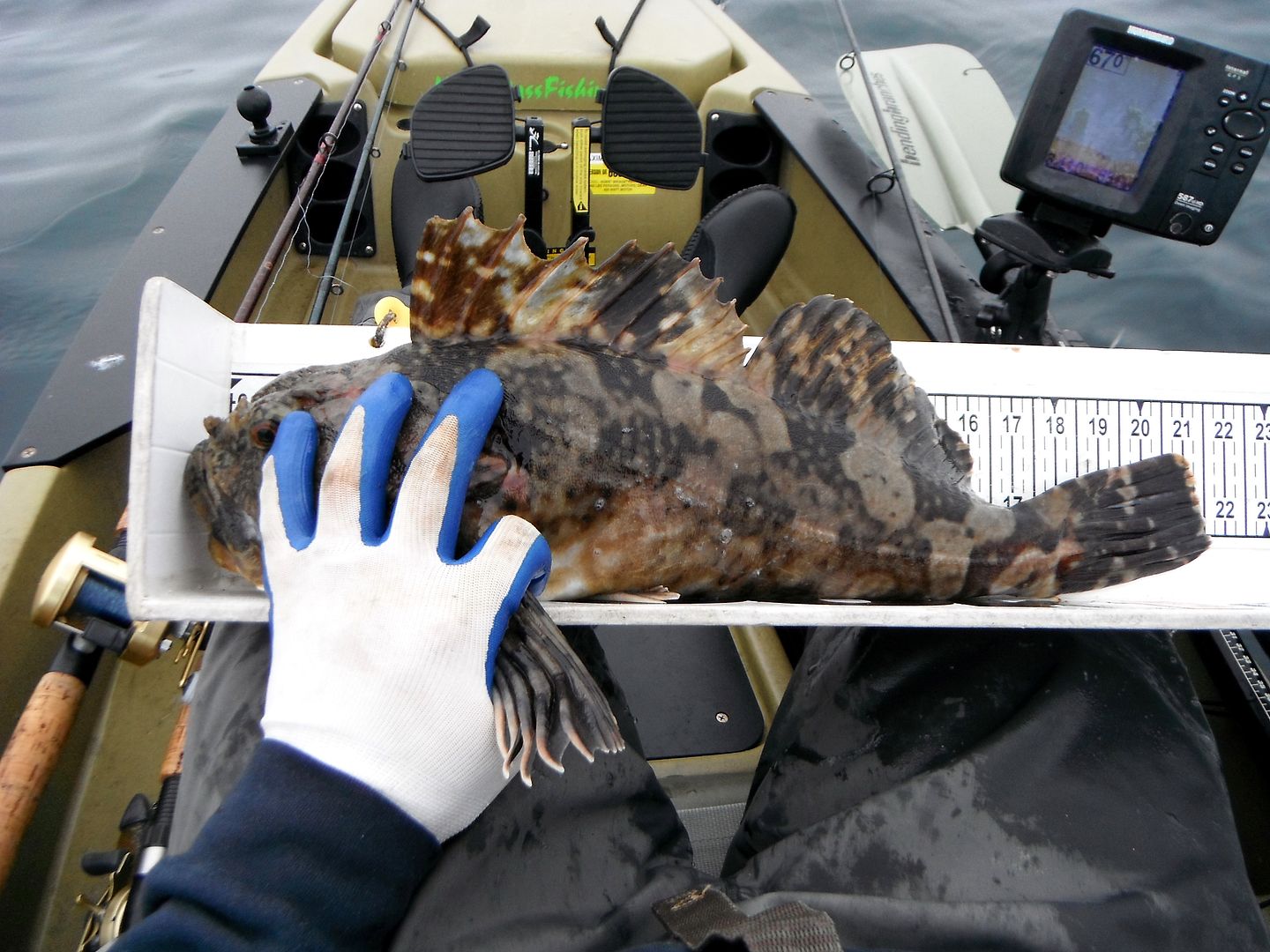 Be on the lookout for my next report as I took vacation days on this coming Wednesday, Thursday, and Friday!!