October/November Muskie fishing on Lake St. Clair, Detroit River and the Thames River is prime time to land a trophy fish. They are storing up for the winter and getting fat.
In a field of 60 anglers there were 3 of us in kayaks. With winds gusting to 30 mph we were limited to a small section of the lake that was sheltered from the wind. We had shore anglers large and small boats within a few hundred yards of us and we still managed to catch 5 muskies between the 3 of us, the largest was 46". The winning fish caught a few hundred yards from us was 53" and 3rd on the other side of the pier from us at 50 1/2".
I am venturing out tomorrow in 30 deg. temps, to continue my quest for a 50"er.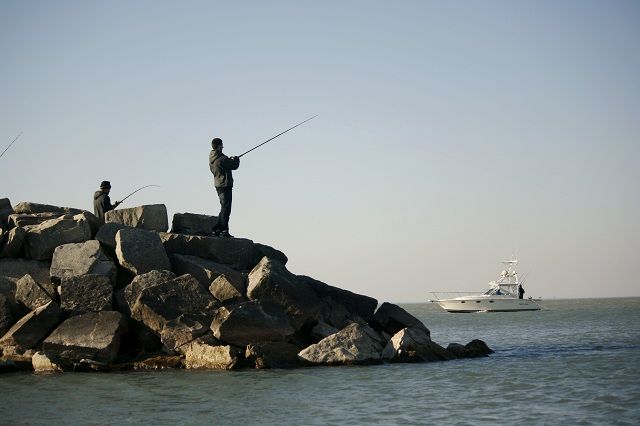 After watching how comfortable we were in our PA's I think Rick will be considering a Hobie real soon.
_________________

Hobie Adventure Island, Hobie Revolution, Hobie PA 12
http://pka.canadiankayakanglers.com
http://bordercityclassic.com