it was pretty nice conditions for my first real offshore trip in the new yak.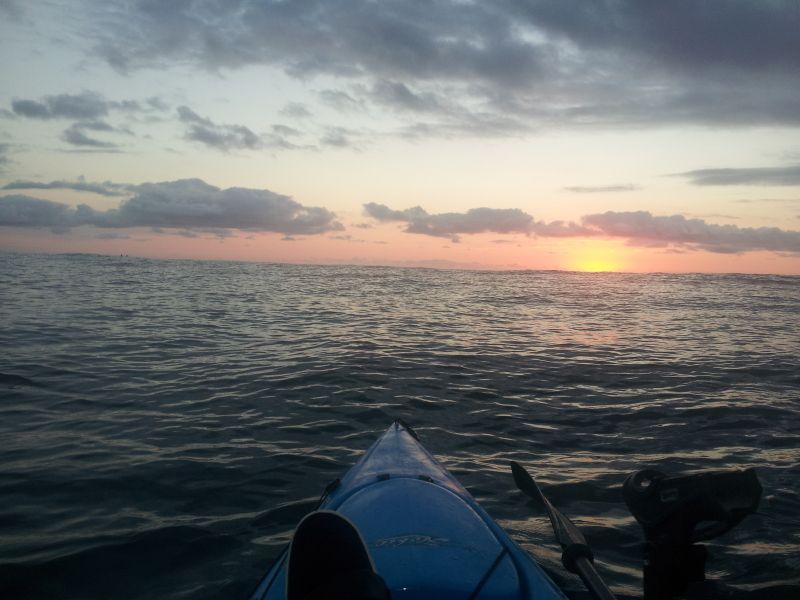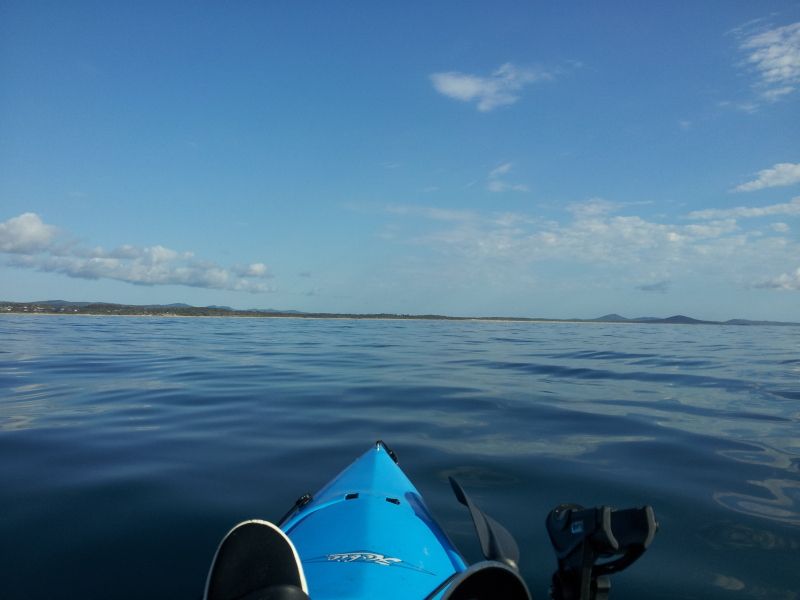 I trolled pretty solidly for a couple of hours without a touch. there wasnt much showing on the sounder bait wise. I stopped for a while, soaked a bait and got a couple of taps on a plastic but nothing solid.went back to trolling for another 45 mins or so with nothing, except a small shark paying me a visit.
I decided to head back to where id seen the most bait on the sounder and bounce a plastic and a bait - i was determined not to go home with a doughnut.
i got a visit from a very silly muttonbird which kept trying to take my baits. at one point it swam head first into the yak because he was so fixed on the bait i was reeling in.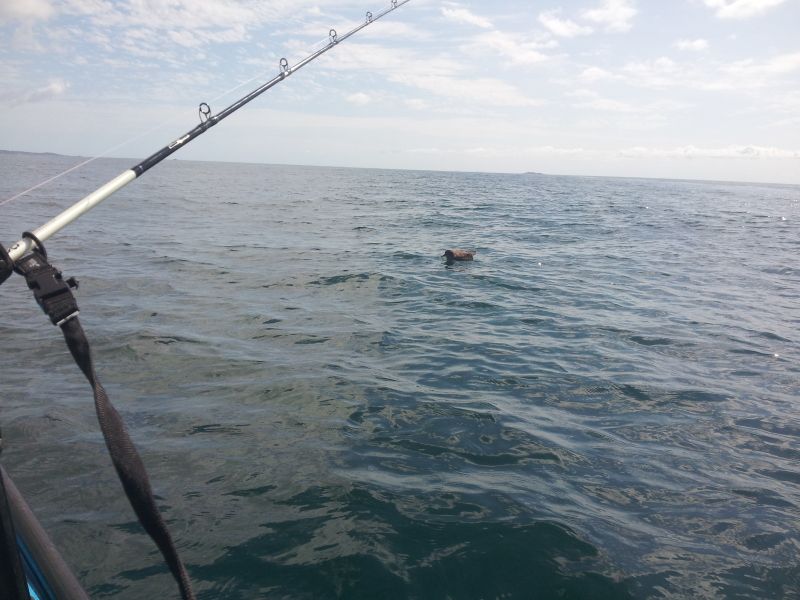 I was bouncing a plastic when my bait rod doubled over and my reel started screaming. Something grabbed my yellowtail fillet and took off for China. The last 2 fish ive lost have been because ive gone too hard so i made a decision to not strong arm this fish. That was a mistake, since i wasnt expecting how strong these fish fight. after a couple of minutes of gaining then losing line i felt the horrible scraping of leader on reef. I was solidly tangled... after a bit of huffing and puffing and a lot of swearing i decided to try free spooling in the hope the fish would swim free itself (something thats worked for me before). I waited a couple of minutes but no joy, so i decided to pedal around to try putting pressure on the fish from a different angle...and it worked... the fish popped free and i brought it close to the surface... I was expecting a shark so it was a big surprise when i big silver shape glided in to view with my circle hook in its mouth. I thought about the lip grips for all of two seconds, then completed a very nervous gaff shot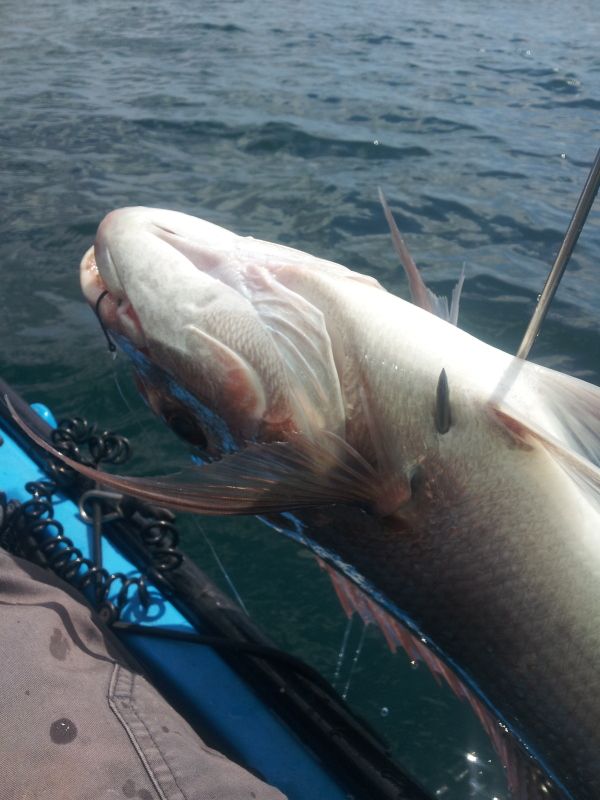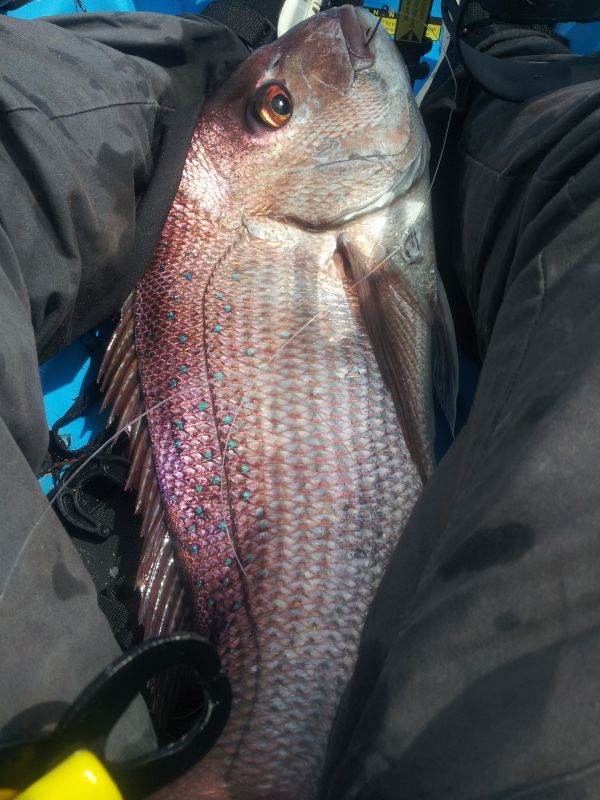 the stupid look on my face shows just how pleased i was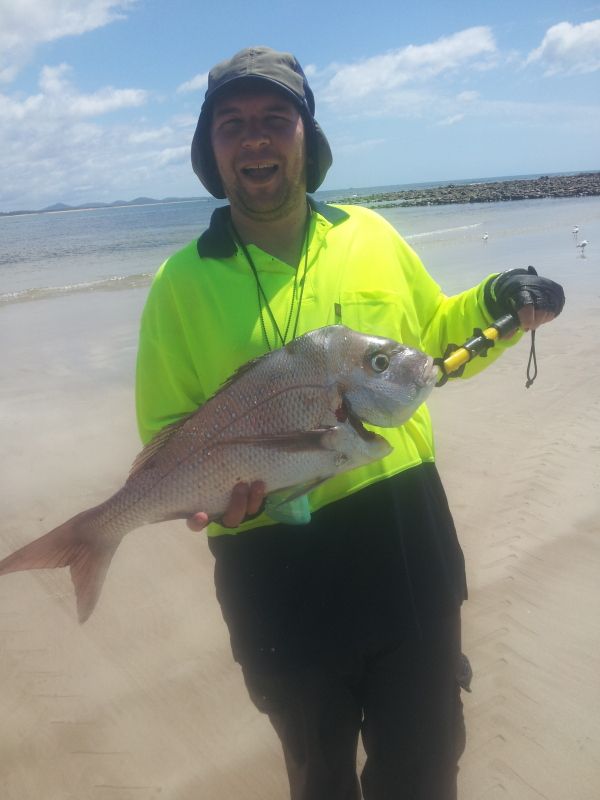 i managed to embarrass myself on the way in my losing my balance after getting out of the yak on the beach, amusing the boaties who were returning from their trips. I got the last laugh though, since none of them caught anything, and i made sure i cleaned it in front of them.
first snapper, first fish in the new kayak, first offshore fish... great session