My fishing buddy Reggie came up with this idea while fighting a shark. He wears a fighting belt, but his stomach
was taking a beating during a long shark fight, so he rested the rod shaft in front of him between his legs, but on the yak deck.
If the top end of your rod is pulled forceable fwd in the situation where does the butt rotate? Well you understand where the name came from.
Anyway here is my version when I remounted it on my new hatch. It's a 3" PVC end cap. The 1/4" stainless bolt barely stretched across. I covered the nut with a plastic end cap. Used two stainless bolts through the hatch.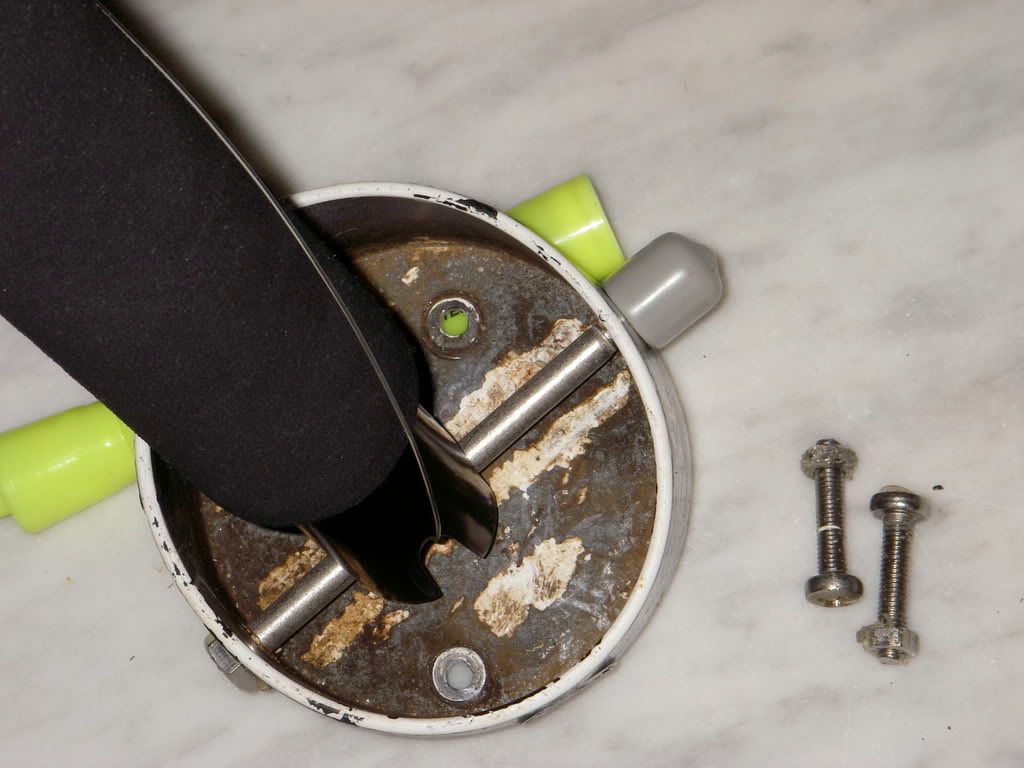 I recommend you take a long ruler and draw the hatch cross supports on the front of the hatch. Just line up one edge on the cross member by eyeballing the ends ruler with the cross member when the hatch is vertical .
Then figure out where your bolts should go and mark the cup. Drill the marks just as you would insert the bolts, from the inside surface of the cup.
Next mark the holes on the hatch checking to make sure your not drilling through a cross member.
Wala!
Cut a piece off a 3' pool noodle. It will be too large to fit inside the cup, so cut out a small section.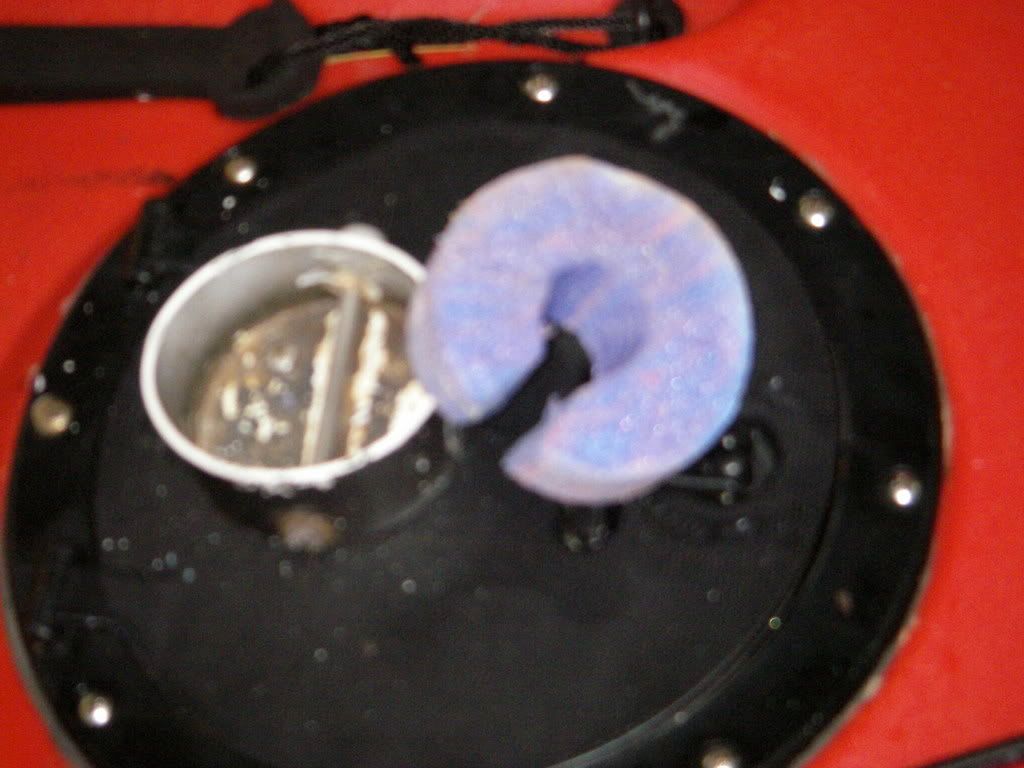 Squeeze the noodle together and it should go in the cup. That way if you have to sctootch up to get something, you don't ruin your okole with your "ball protector".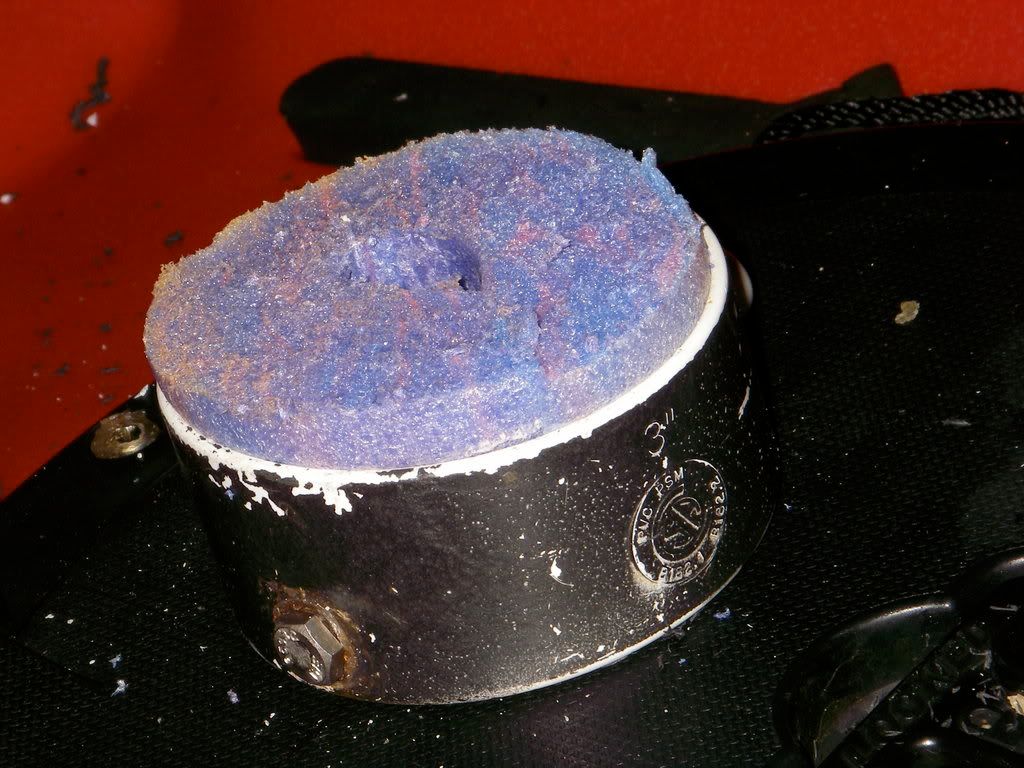 When hooked up, pull the noodle and stash in your side pocket.
Using this, I have almost given up use of my fighting belt.