Marina Del Rey Ca. , the day started a little wind but not to bad , sun was out , and I'm in my OUTBACK wats not be happy about , had a steady pick of cudas most the day (no pic's) also got into a good bite of YFC's .....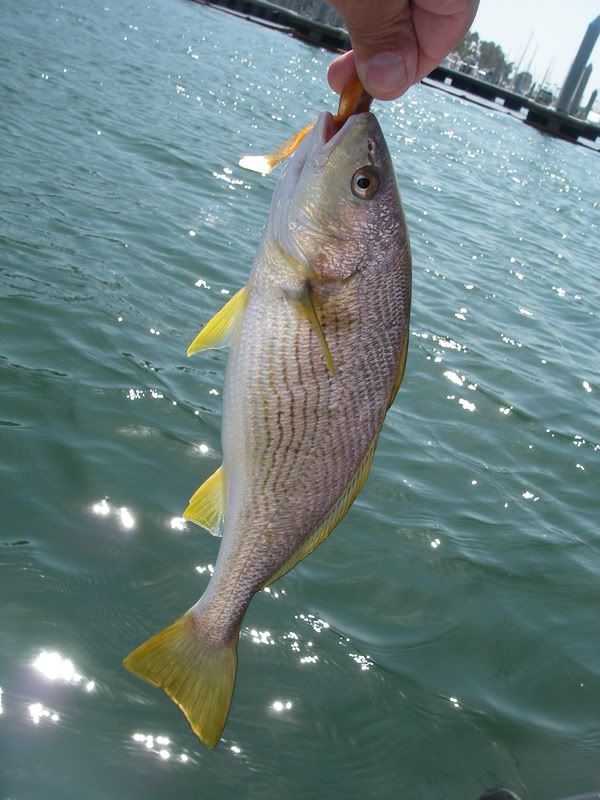 in the middle of the YFC frenzy I got my stick ROCKED ... frist thought Big BUTT then slight panic ... gota get a pic of this HUGE BUTT ... right ... but shortly after the battle in sues I get the distinct fluter of a BATRAY now its a tug of war from one side of the chanel to the other , mind you I'm fish'n 8# P-Line ..........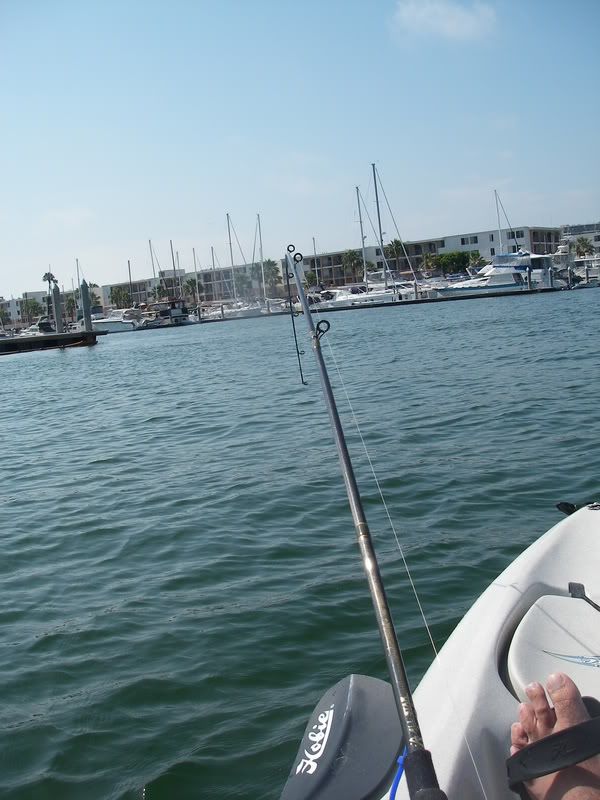 and after 35 minutes and geting pulled around like a 5 year old at the candy store , it finally gives in enough to get the swim bait out of its wing , I guesstimate it was about a 40 to 50lb ray as you can see that wing is big and thick ....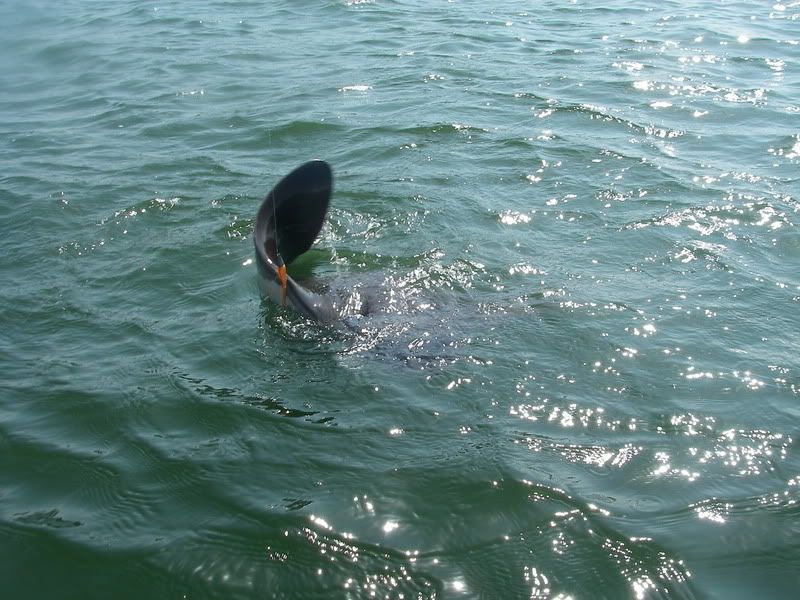 I had to take this pic my BIGHAMMERS GOT HAMMERED .. .....