As promised here are my GPS/Fishfinder photos: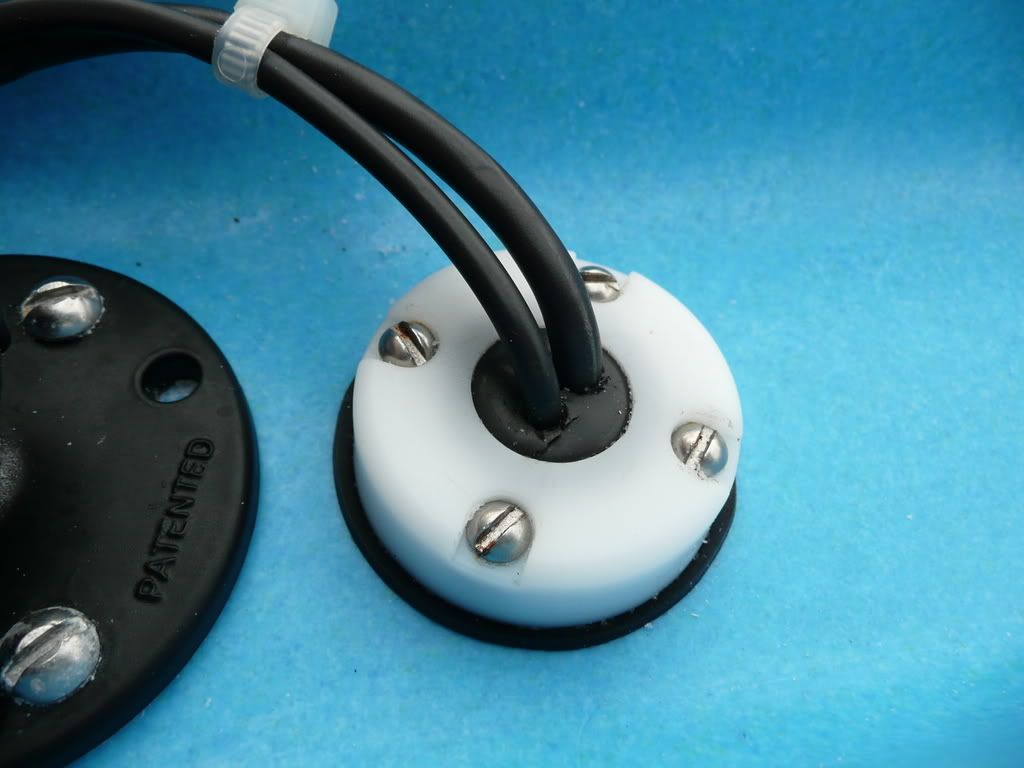 The above is a closeup of the watertight thru-wall fitting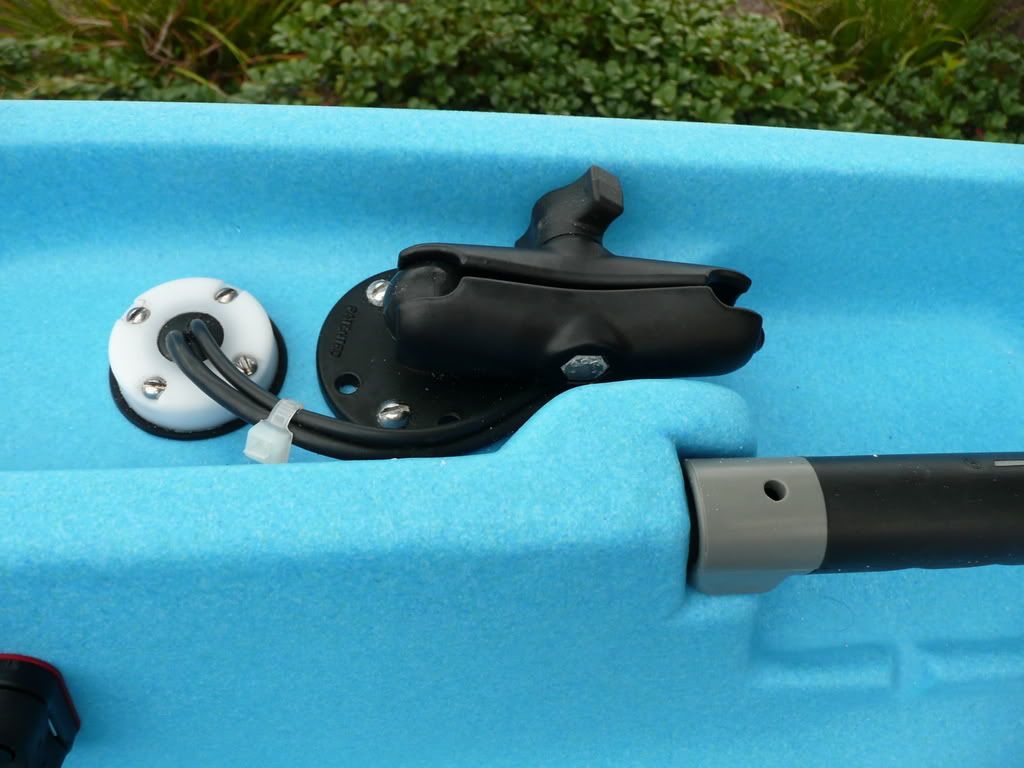 Here is the wiring and bracket with the GPS Fishfinder removed so that I can get through rough water. I fill the connector with silicone dielectric lubricant to keep the contacts from corroding. Note that the bracket is completely out of the way for carrying on my roof rack.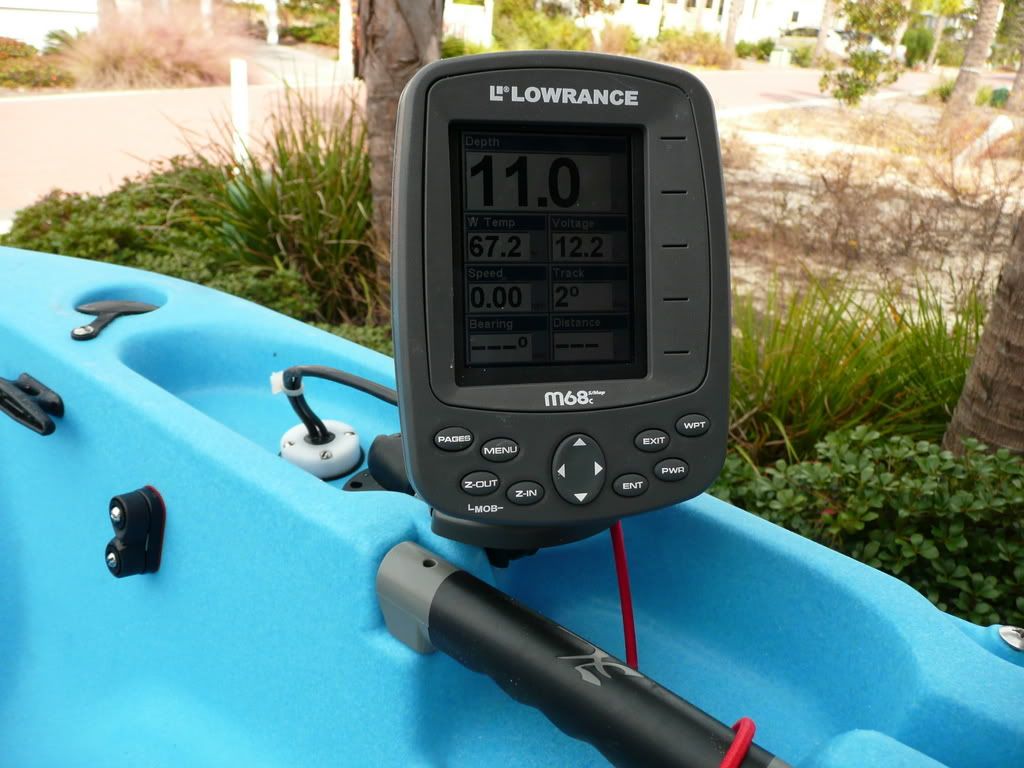 The GPS/Fishfinder in place with ready access for changing screens and functions. The ram mount allows quite a bit of adjustment to place it right where you want. I have also attached a 1/8" red bungie tether to the unit just to be safe in not losing it.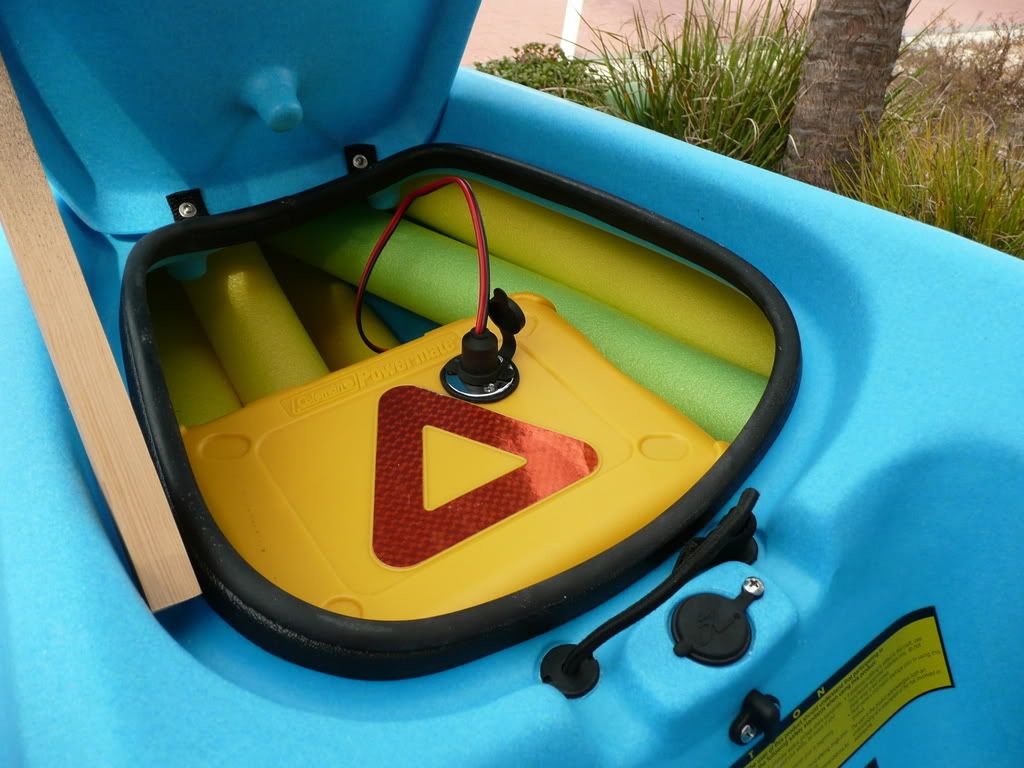 The battery in the forward hatch. As you can see, I have added a 12volt marine outlet on the top of the waterproof case. Note the pool noodles around and under the case. All the posts about sinking made me worry about being a few miles out in the Gulf of Mexico and so I have put 22, yes 22, noodles inside the bow and stern hatches leaving the center hatch area for needed storage.