I'll try, but from his ignoring my comments on KFS the guy has absolutely no understanding of the work that goes into use of an AI. Or other sailing kayaks for that matter.
He equates sailing with lounging on the deck of a power boat enroute to a fishing spot.
Work coming back? Never! Hell have cocktail or two.
Wind worldwide is always just 9.5 knots and steady all day. Blows just right enroute to fishing grounds so your on a broad reach. Then magically changes directions for the trip home.
He ought to try paddling, or pedaling when it dies out.
Too much wind? Ramp up the engine and get out of there. He ought to try sailing in this stuff!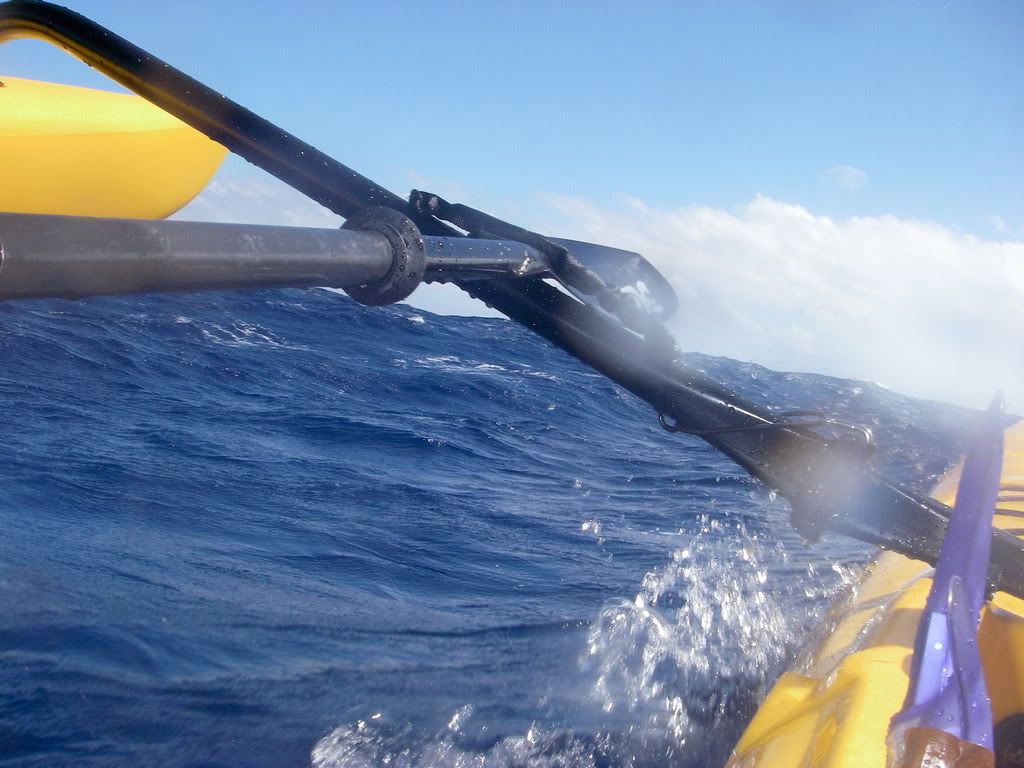 Nor does he acknowledge sailing yaks don't travel in a straight line, and have to travel further. Beat to windward Mr. Hornblower!
Wonder if his pangas tack? Probably doesn't know the meaning of the word.
Nor does he consider their speed advantage.
Note the above for the AI also equates into longer trips, with less fishing time than mothership yaks .
Nor does he acknowledge the height advantage of one of his pangas. The eyes of it's captain seeing birds, bait schools, and weather.
Sure when the wind is blowing right the AI is normally (can be) faster than a fast paddling kayak. Most of the time each yak's advantages cancel each other out under different weather conditions. That's not true with mother ship kayaks. They have all advantages, and then some.
ON KFS Jim is pretty clever in his arguments by the way. Listing some of the advantages an AI has in certain weather conditions over a straight paddle yak, and then trying to equate them to a panga.
Then there are his comments like AI ama stability. Ludicrous as he ignores the number of yaks equipped with same (there aren't all those commercial kits out there for nothing), but choose not to sail. How does he even begin to relate stuff like this to an AI being equivalent to a mother ship?
There is just no comparison. The mothership has it all.
Biggest advantage of an AI IMHO is safety. Using a sail to bail you out when conditions turn sour and your caught out. A case could also be made for a straight kayak comparison that the AI can get up to lure speed. Not so sure here on this point as bait has proven very productive, and am now getting into the live stuff which is yak speed tolling.
Jim seems like a nice guy, and is pretty smart. So one really wonders why he is trying to push this button.
If he wants too, put in a sailing yak record. Bt it will just support my earlier stand that there are too many yak classifications . Stick with IGFA.