Sorry I forgot where I started this discussion.
Earlier work I did with the small sail resulted in a clothesline release mechanism from the top of the mast that would create a belly in the line when trolling bait.
When the line is release the fish feels no resistance and is given time to turn the bait in his mouth.
I wanted something similar for the AI.
So I duct taped some clear plastic tube to the mast. Start at the bottom with the tube between the holes for the downhaul and furling line. I added a three foot aluminum tube to the top of the mast (one foot used for securing it) and ran the plastic tube out it's end, then clipped off the excess.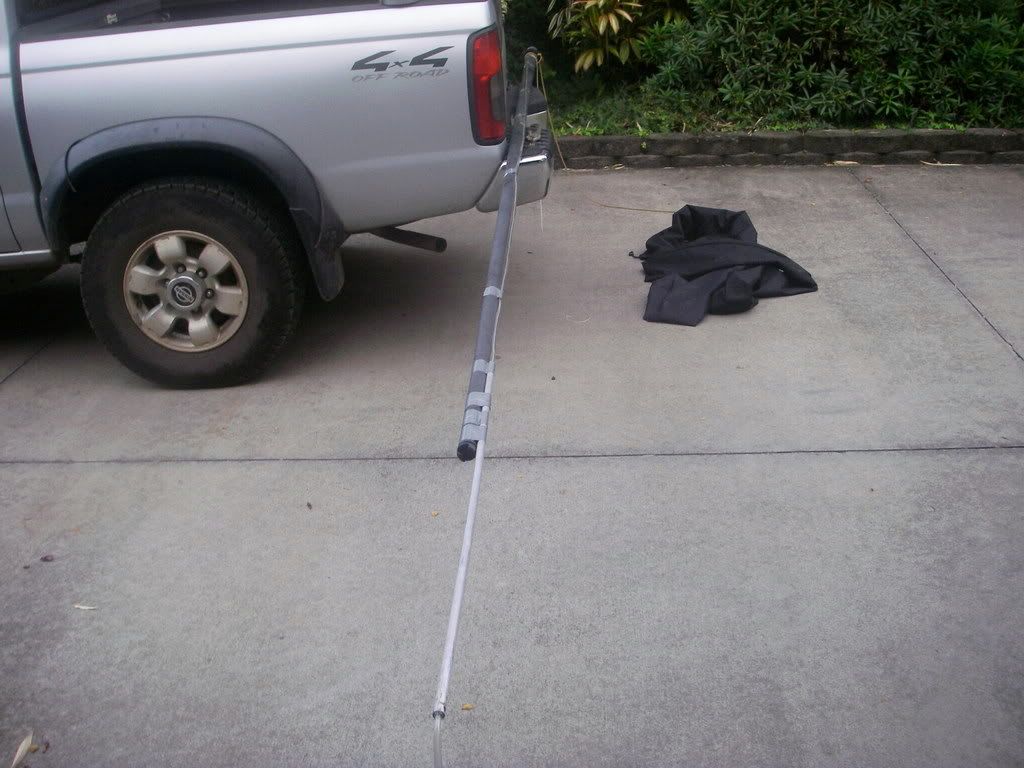 Before doing this I had run some nylon line through the tube. This was the most difficult part as the line is soft enough it's hard to overcome the friction resistance of the plastic tubing. Try sitting at the top of some stairs (gravity helps) and weight the end of the tubing down to keep it straight.
The line should be a foot or so longer than the tubing. I attached a commercial quick release (AFCO Goldfinger downrigger rigger release clip ) to the line and then connected the two bitter ends to make a flagpole up and down device. Slip the sail over. One line now resides inside, the other out. Hopefully reduces some of the older two line out problems I had with the small sail.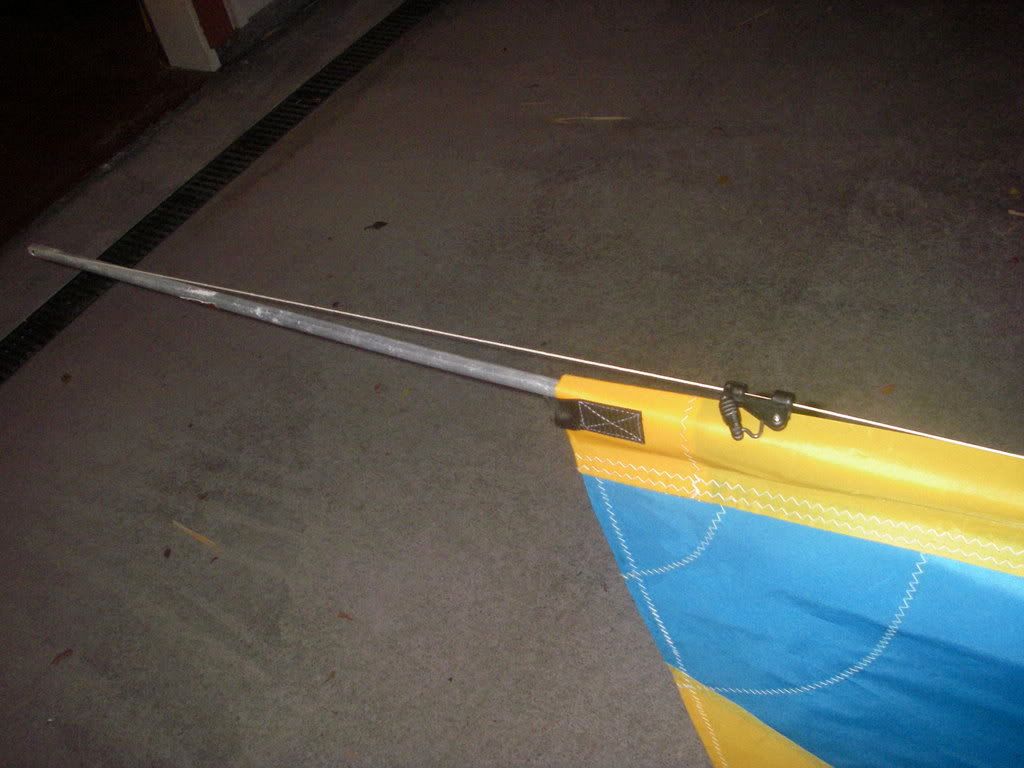 http://www.charkbait.com/cs/images/aftcoall.jpg
Clip your battens back, excess may cause problems.
I'll be working with this over the next few weeks. Have hopes I can also use it in my green stick technique I'm still working on.