Thought I'd share my fishfinder (Eagle Fisheasy 320C) rig on my Hobie Mirage Sport. This is my second Hobie (I sold my '02 Outback to get the '07 Sport) but my first one with a fishfinder. I shied away from the techniques others where they "gooped" the transducer to the inside of the kayak for two reasons: I wanted to be able to use it in another kayak if I ever got a new one and I wanted to be able to use the temperature function on the fishfinder. I also didn't want to use the hard-mounted container for the transducer in liquid or vaseline to minimize the mess. So I came up with my own method using the scupper hole. The only real drawback with this method is that I can't use the cart, but around here I can back my truck down to the water everywhere that I fish (I only fish freshwater and pretty much stick to lakes under 300 acres or so).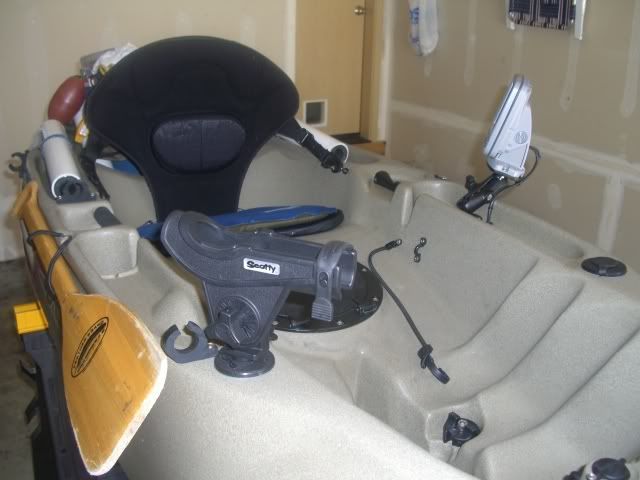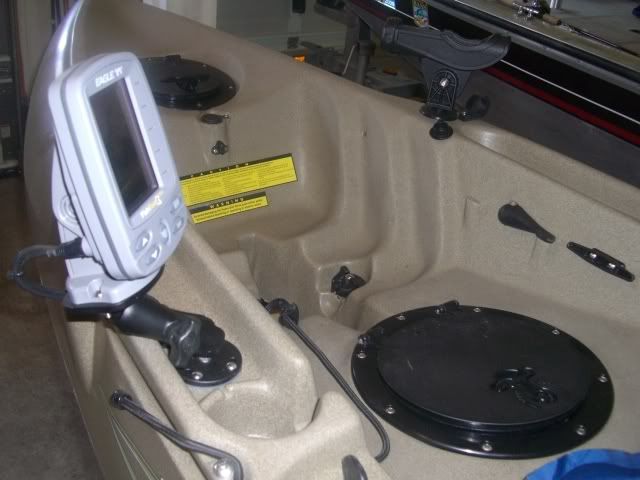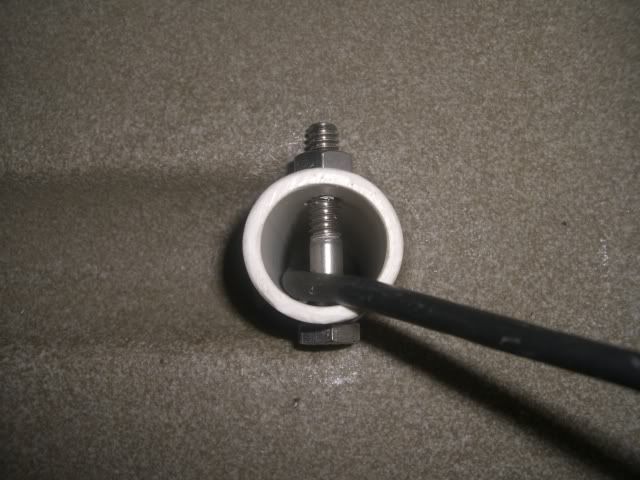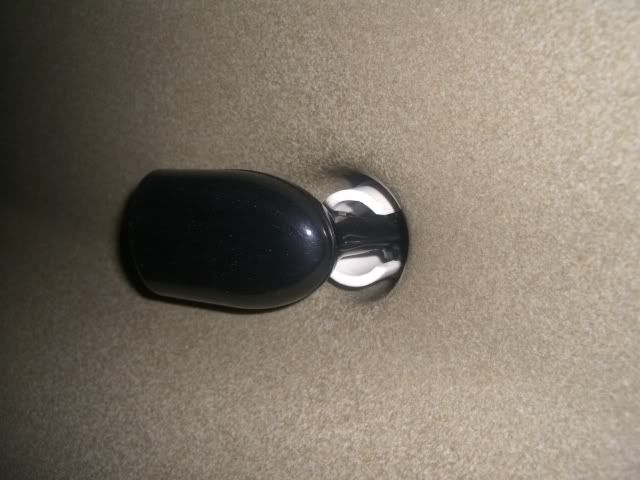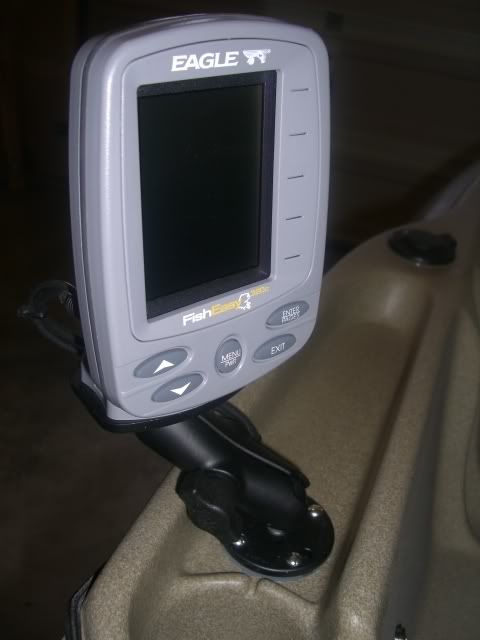 I used a short length of 1/2" SCH40 PVC to fashion a bracket for the transducer. I carved out a hole with my Dremel and the PVC fit nice and tight in the scupper hole after I shimmed it in place with a thin piece of nylon from a tackle box divider. The bottom of the transducer is not exactly flush against the hull, but it is tucked up a little bit into the recess and it's out of the way for all my applications. The cable runs up into the hull thru a rubber grommet and up to the head unit. I mounted the head on a RAM mount made for the Eagle bases and used another rubber grommet for the cable coming up to the head. The grommets are actually rubber stoppers I got from Widget.com and modified with an Exacto knife. The power cable then runs back up under the front hatch where I Velcroed the tupperware with my gel-cell battery. It's cushioned in the container with cut pieces of pool noodle.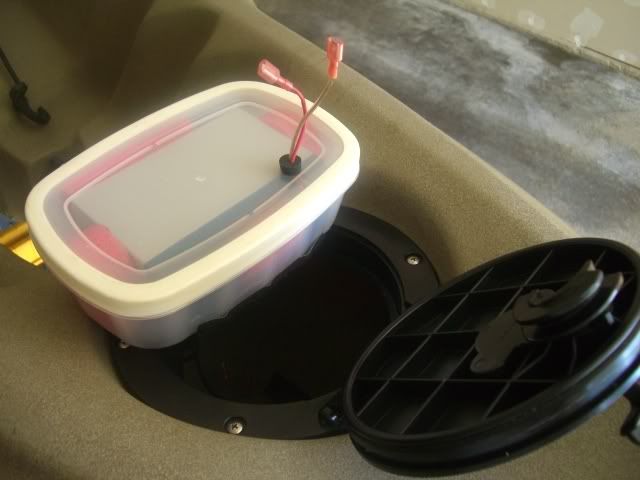 I understand that this rig won't work for everyone, especially those that fish a lot rougher waters or have to move their kayak over long distances or rough terrain from their vehicle to the water, but it works great for my purposes. No issues with it so far and I'm very happy with the Eagle 320C. Very sharp images and easy to read in bright sunlight. Anyway, I hope this helps.