After installing a fish finder on my revo 3 weeks ago, I finally had a chance to get the 'yak wet and see if I installed everything correctly.
So far, so good! Now time to scout out some deep holes and structure I didn't know about before...
Got the skunk off almost right away with a nice 16" flattie who chose to dine on a Gulp! silver mullet pattern pogy drifted on a dropshot rig:
Caught and released another tater chip sized flounder on a Strike King Zulu bait (white/red) on a chartreuse jig. Also caught an undersized trout, but didn't bother to photograph him. The trout went for a Gulp! watermelon jerk shad. A couple of minutes later, the drag on the dropshot rig began to sing. Look who decided to snack on a gray Gulp! shrimp: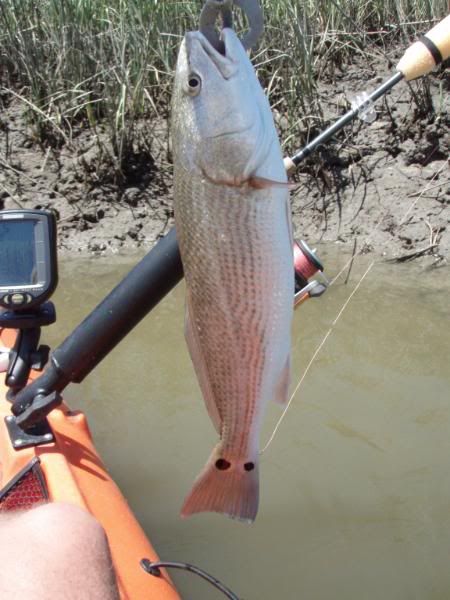 I haven't caught a red in so long, I almost forgot what they looked like. He was just under 18", but he rounded out my undersized mini slam just fine.