I had a great day fishing in the Hobie Pro Angler yesterday. That boat is freakin awesome, standin at ease while fishing was very cool. I was taring up the Spanish on the Silly Willy Spoons. The Trout were liking the white as well as the gold SS Minnow on a gold Joe Jig Head. Every time a power boat would pass but I'd be standing up fighting a fish, they'd of course stop and proceed to troll circles around me but never got a strike, looked like they were using clark spoon and those Christmas tree rigs.
I put 6 Spanish in the fish box, released 4-5 more. All the trout I got were in the 14-15" range.
my 1st fish from the Pro Angler, a little short.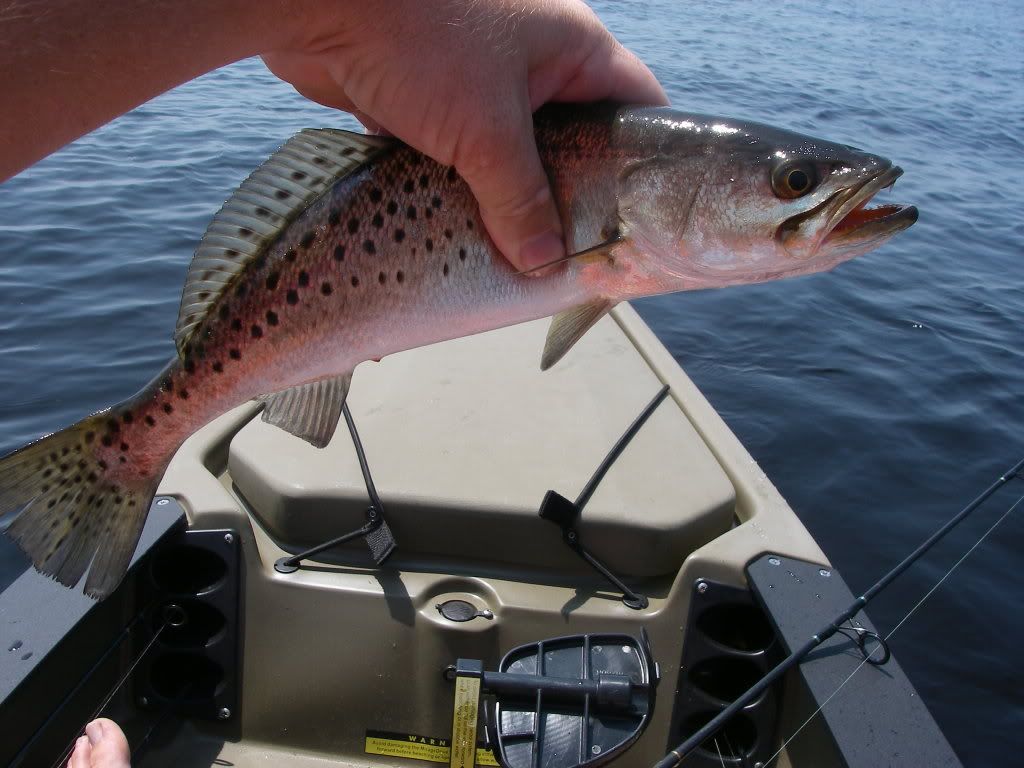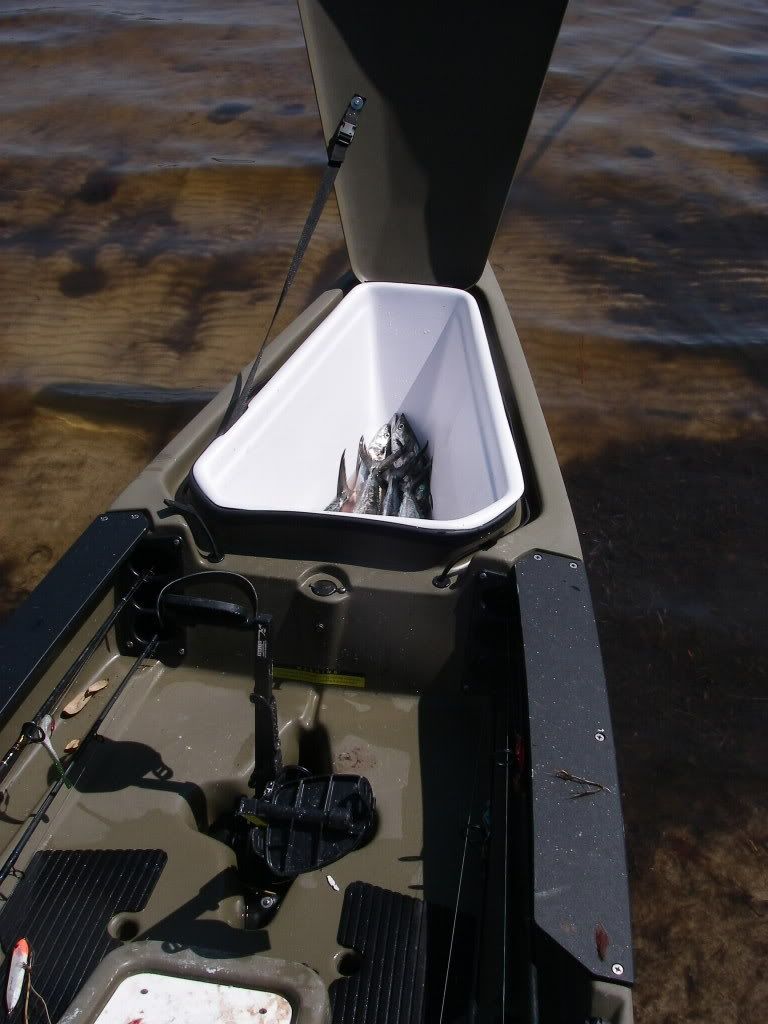 The Fish Box up front is great, removable so it was easy to clean.
_________________
Brad Stephens
Brad@sunjammers.com
(866) 786-5266 <--- Advice
HOT
line
http://www.sunjammers.com
www.facebook.com/sunjammers