I had the chance to fish with some swfkaa members on Monday and Friday. I met Steve, Chris and Dave on Monday in Matlacha. I brought Will Mallett along with me. Our plan was to fish Pineland, but there were 25mph winds and it didn't sound too enticing. We hit the backwaters instead and despite good moving water and beautiful mangroves and oyster beds, caught nothing. It was still a good time and we enjoyed fishing together. Pictured at the launch is Will, Steve, Chris and Dave.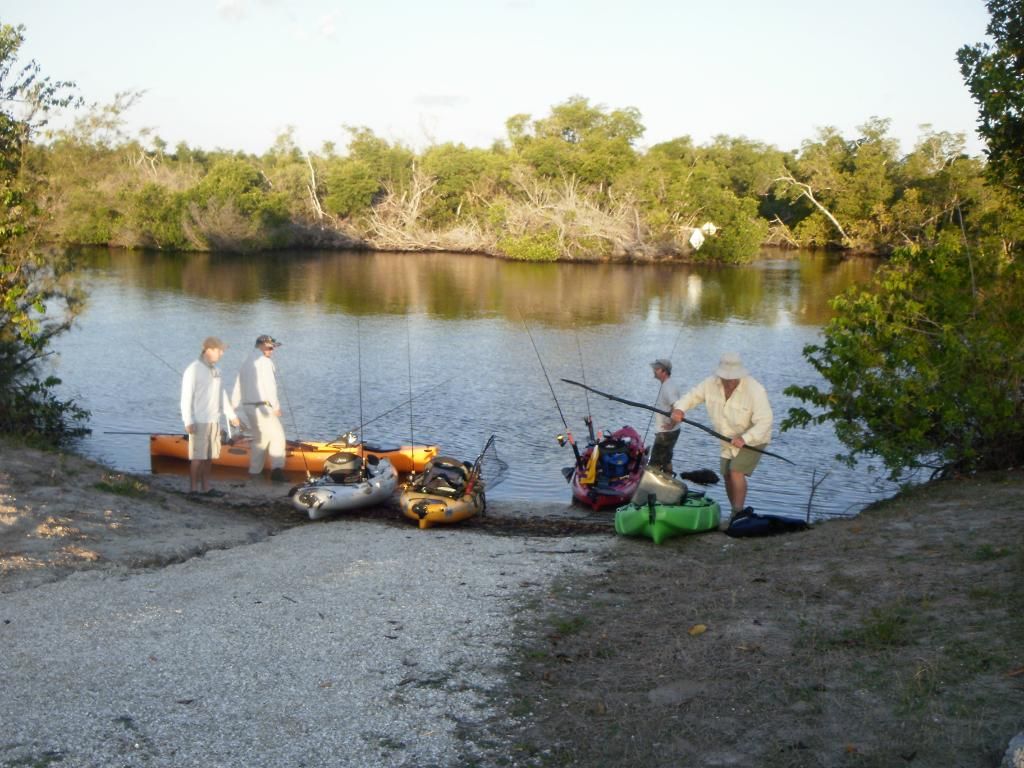 Friday I met swfkaa members Tess and Joe at Weeks Fish Camp. Frank (who I will refer to as Fank) said he was going to peddle over from Lover's Key in his new inflatable Hobie. We hit the flats right outside of the channel and started catching trout right away! Tess, who says she is a novice, caught one of her many over 20" fish first.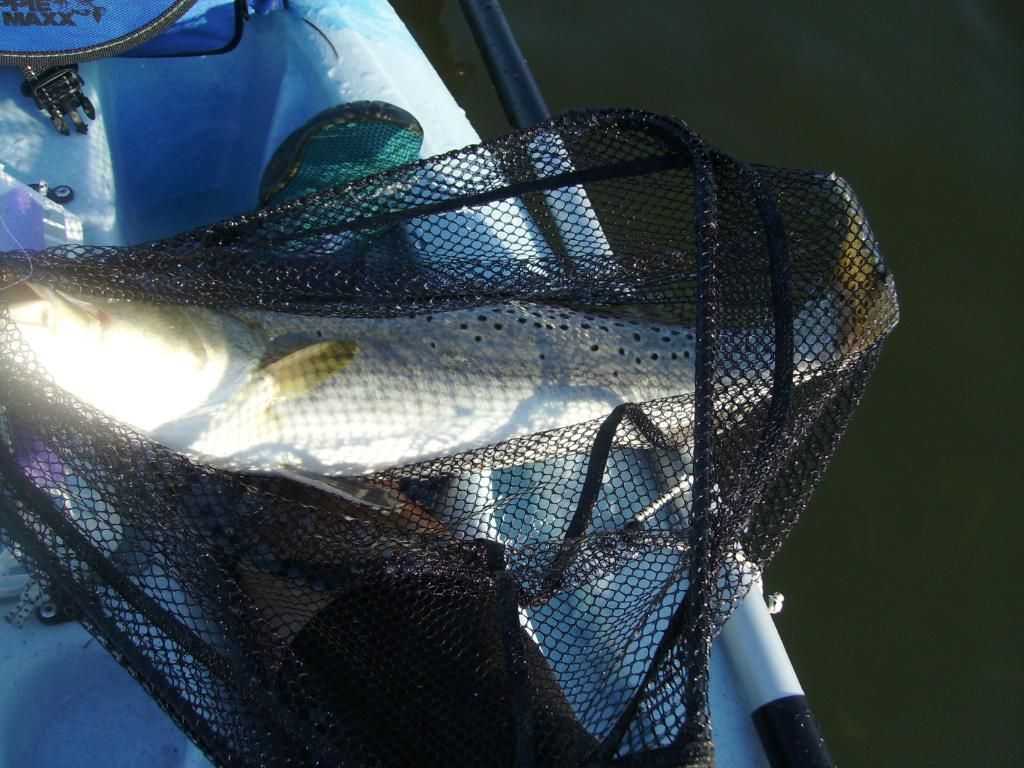 Soon after, Joe started gettin' em too.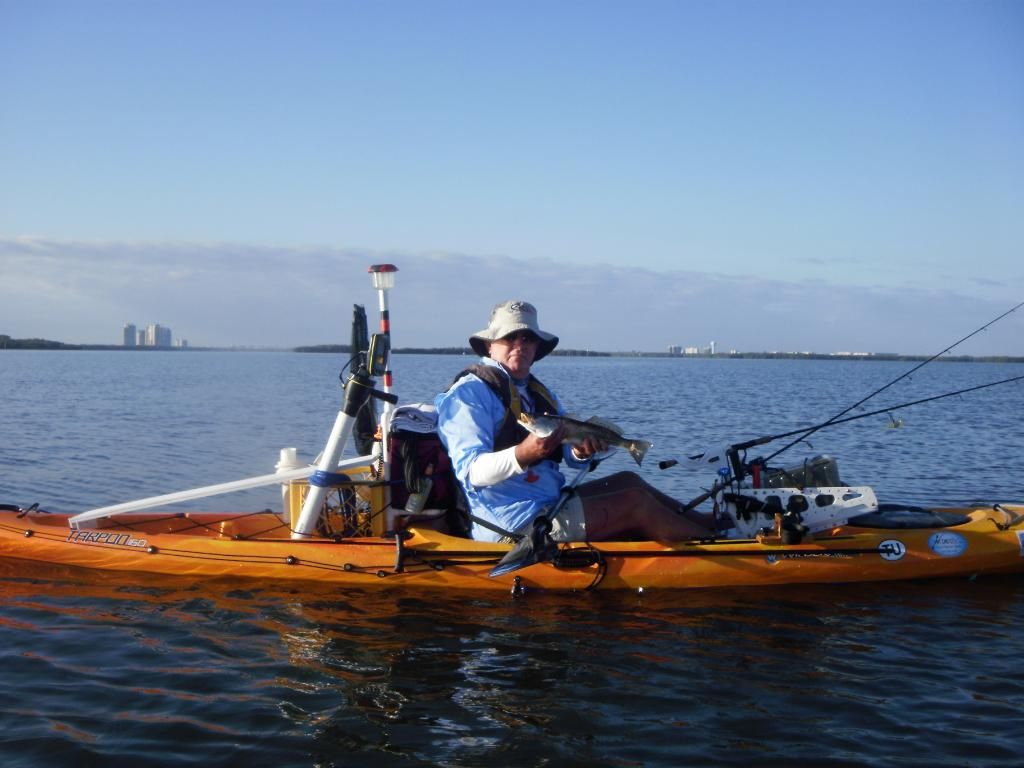 It wasn't too long after that I spotted Fank on his way over. I wasn't sure at all about this Hobie that he described to me, but it ended up being a really nice solid kayak.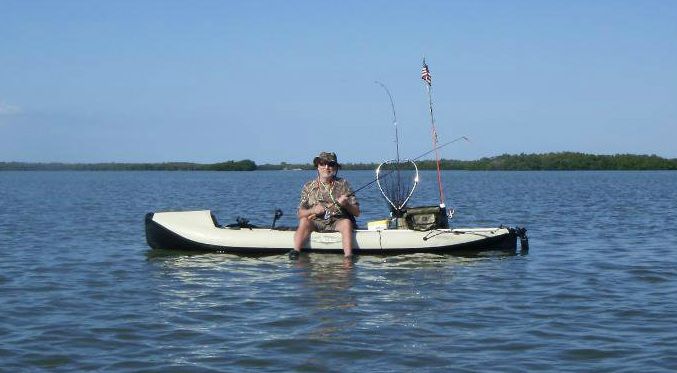 We spent the morning drifting around, catching nice trout and chatting about fishing.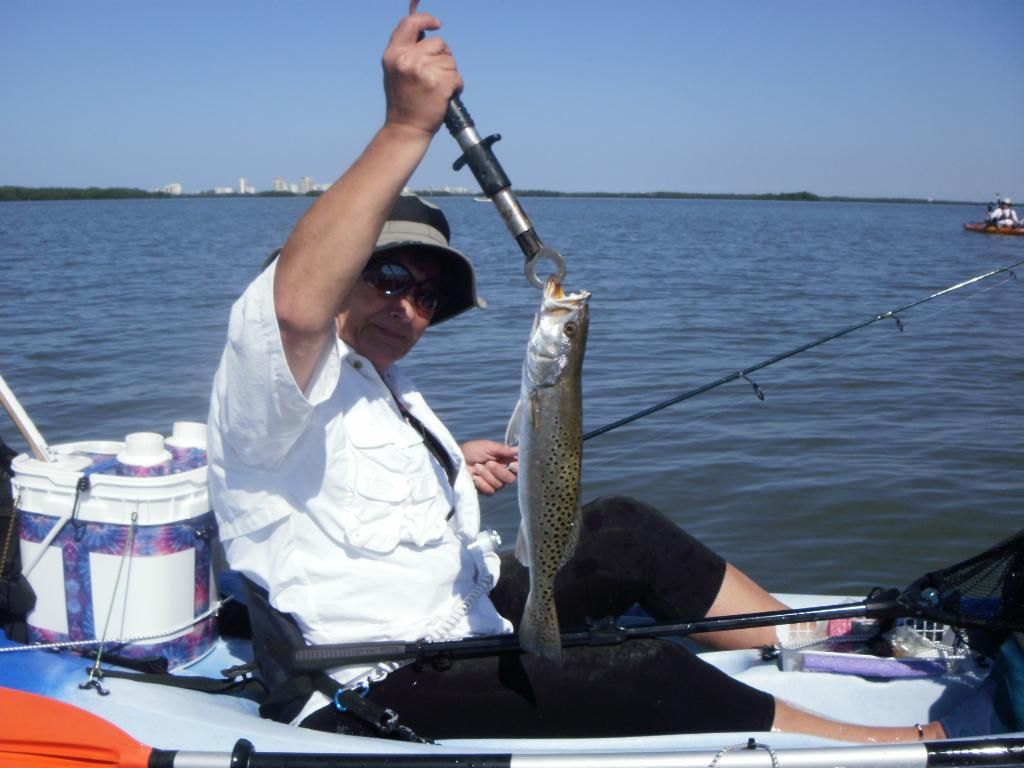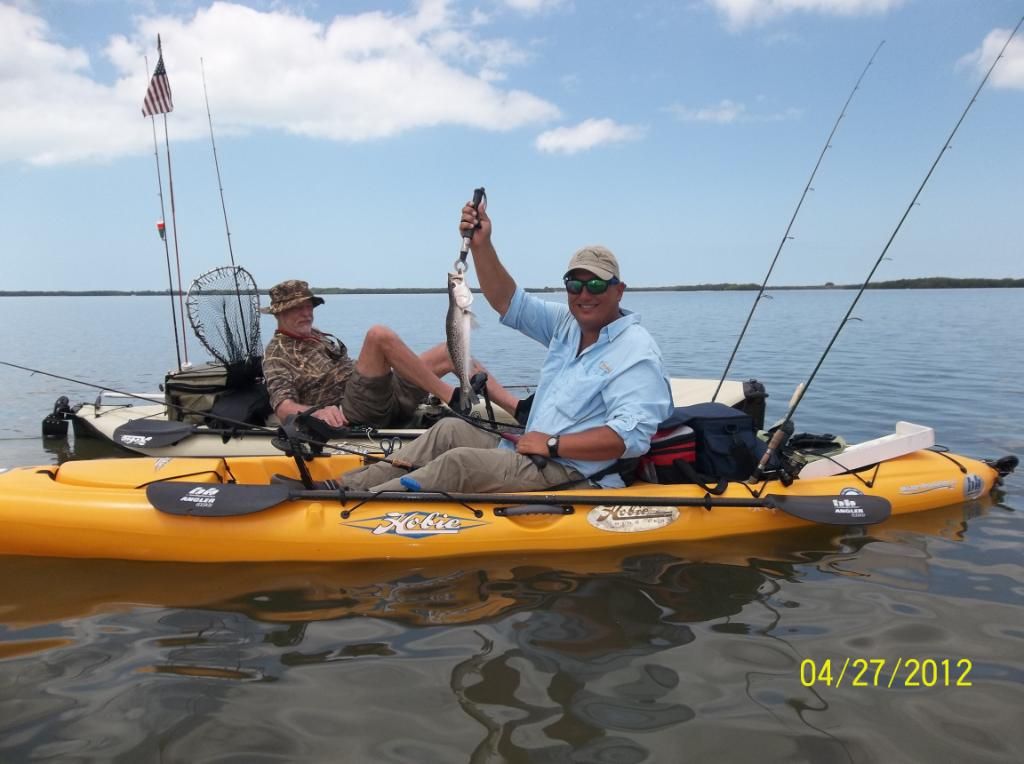 We arrived back at the launch and talked more about fishing, and this guy came over about 10 feet away to listen.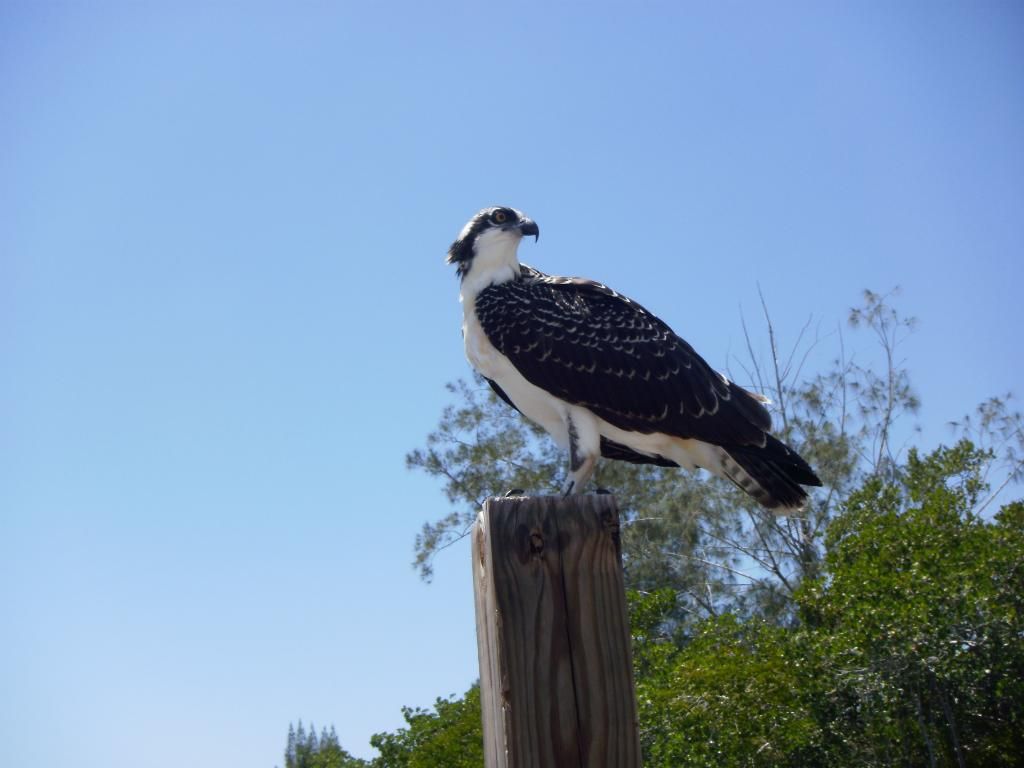 It was a beautiful day to spend with new friends!