After an extremely windy few months which prevented me from getting offshore on the weekends, May proved to be a great Month. Here are a few pics of the recent action. Mostly all AJ, Kings and Blackfins, but a lot of fun.
Note the pic of the two Amberjacks when I had a double hookup. One from a jig and the other from a live bait.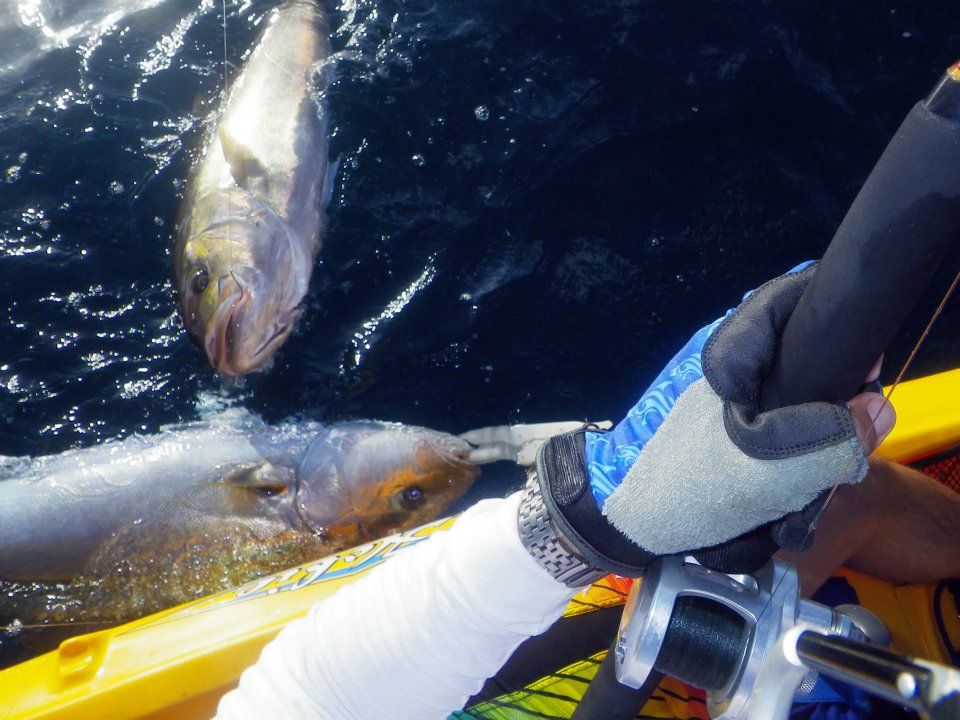 Here is one of those AJ's on land, the other went back.
and another.
Respectible King Mack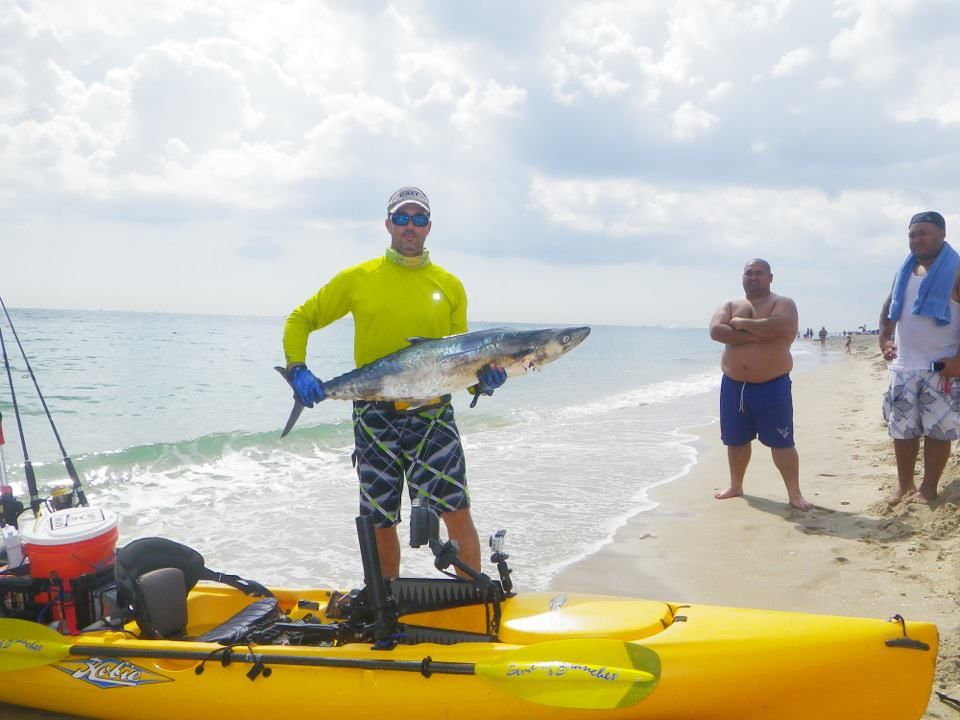 Here are some black fin tunas. There have been some really nice ones caught this year.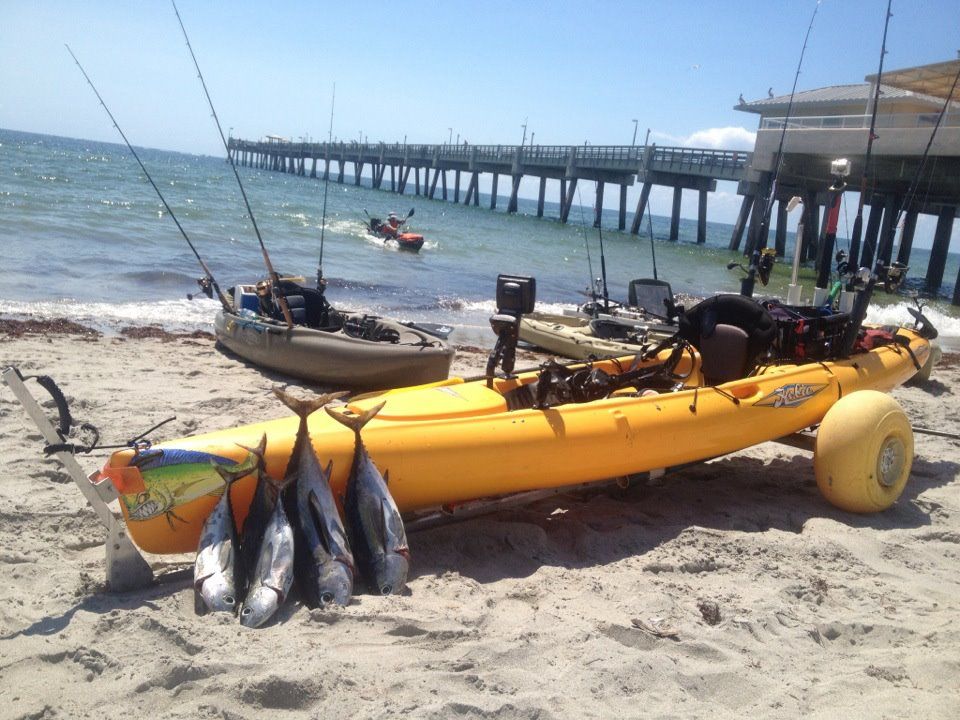 Here are a couple videos. I try to keep the short and entertaining. Let me know what you all think. This was my first so there are a couple of technical errors. This is a video of an AJ that was cut off just below the kayak by a shark.
http://youtu.be/vjUvs1sYhEY
Here is another of a shark brought up from a wreck in 250' of water while jigging.
http://youtu.be/OqxLImbZ5L0