Site Rank - Deck Hand

Joined: Sun Jan 08, 2012 6:15 am
Posts: 20
Location: Bonita Springs, FL
I had the good fortune of guiding two very nice people, Aaron Peters and Tracey Zionek on Monday. They were interested in redfish and I knew just the place to take them. We launched from Week's on an incoming tide that was already pretty high. We hit the flats as we headed north along the mangroves. The fishing was slow, and we were moving slow, but I glimpsed a very large redfish tail, so I knew they were there. Aaron was using a Riptide shrimp and Tracey was using Gulp shrimp. Tracey hooked into a very large trout that escaped at the side of the kayak. As we arrived at the bay across from Monkey Joe key, we still hadn't landed any fish. We were in good water, the fish just wouldn't commit. I tied on a Gulp shrimp and on the third cast hooked a 29" redfish.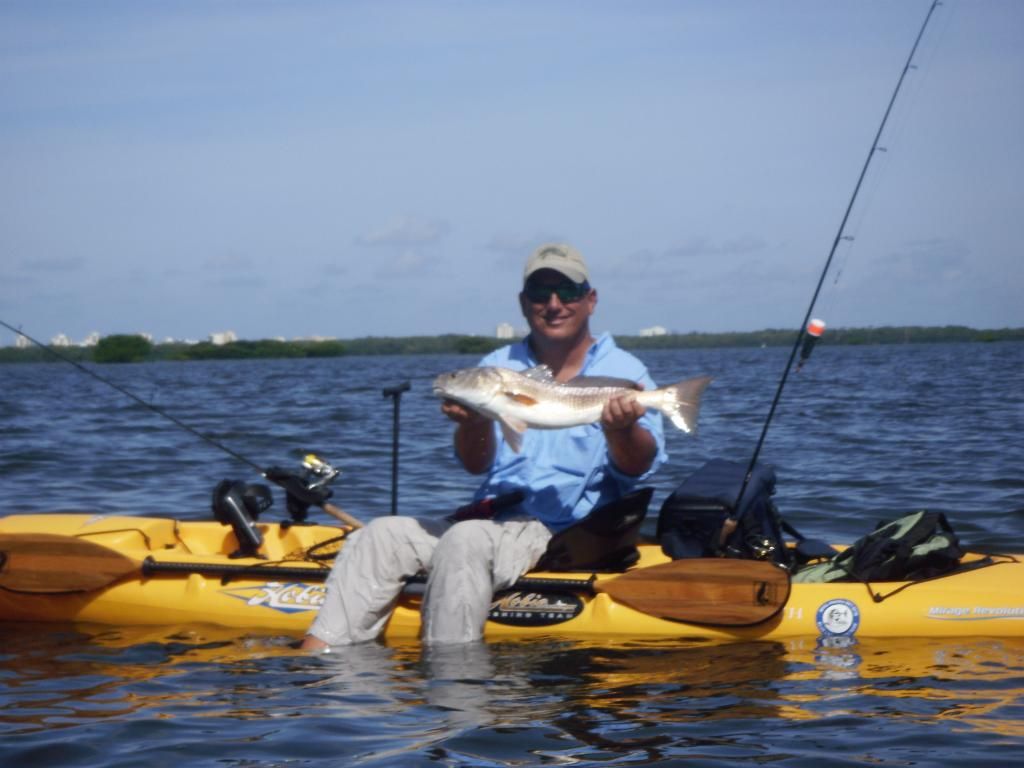 The excitement level rose as we knew there were fish here. Aaron and Tracey kept slugging away in the heat as we worked every mangrove line up the bay. A slack tide arrived, so we backed out of the bay and headed to a trout area to wait it out. There were still some small trout biting and Tracey hooked and lost another. we worked that area until the tide change, then headed back to the mangroves. Aaron had caught a large pinfish and I told him to hang on to it. We came to the area where I had seen the tail earlier. It was late in the day and I had to get Aaron his redfish. I cut up the pinfish and had Aaron cast under a promising looking mangrove. We staked out the kayaks and waited. We talked fishing for about 20 minutes until the drag abruptly began to scream! We both exited the kayaks and Aaron had his hands full with a nice red. That fish took him under the mangroves, around the anchor pin and anywhere else to try to escape. Aaron handled him nicely and eventually wore him down. He was rewarded with a nice 25+ inch red. It was his first red and the fight did not disappoint.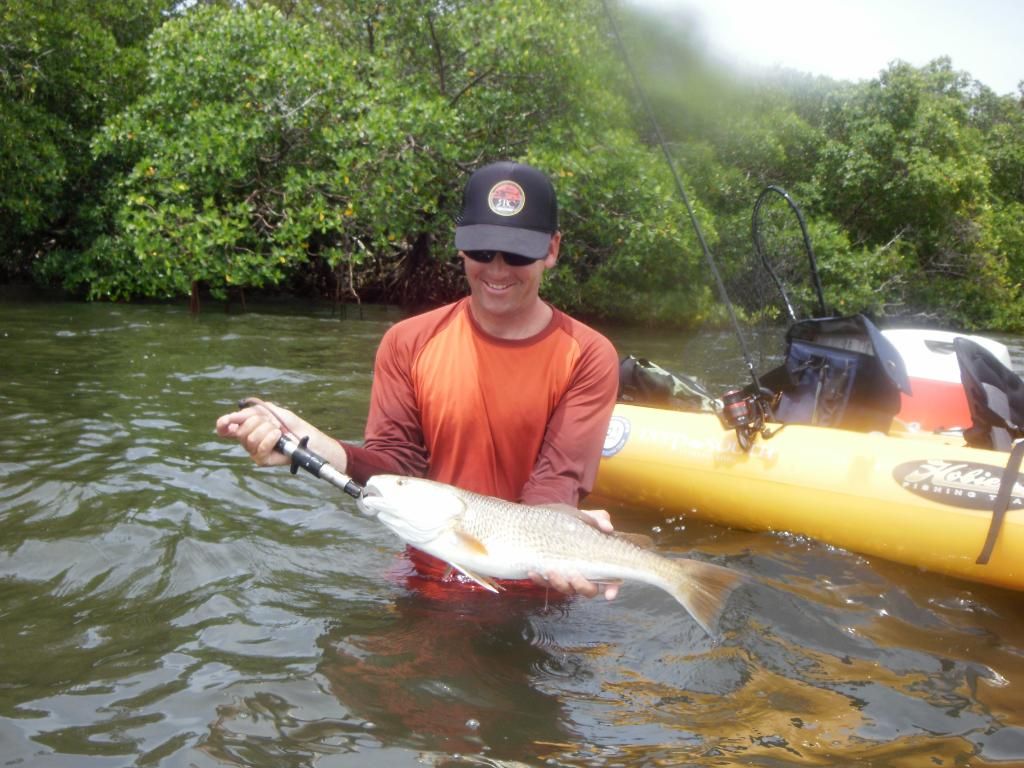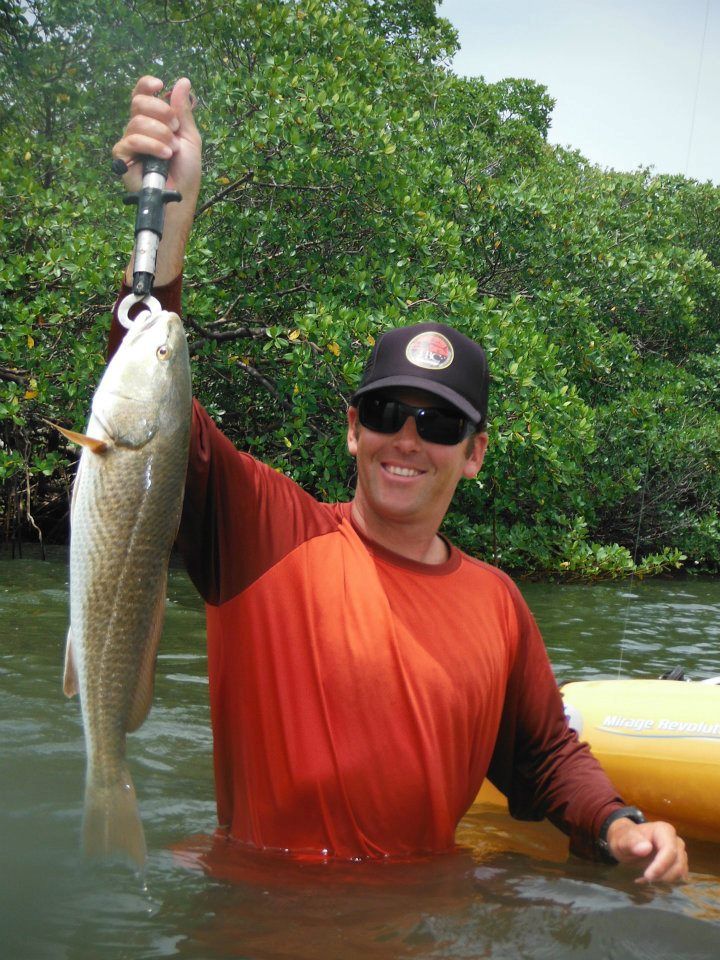 After all the high-fiving and picture taking, Tracey gave it a shot. We tried for another 20 minutes, but the reds moved on. She did manage to catch crabs!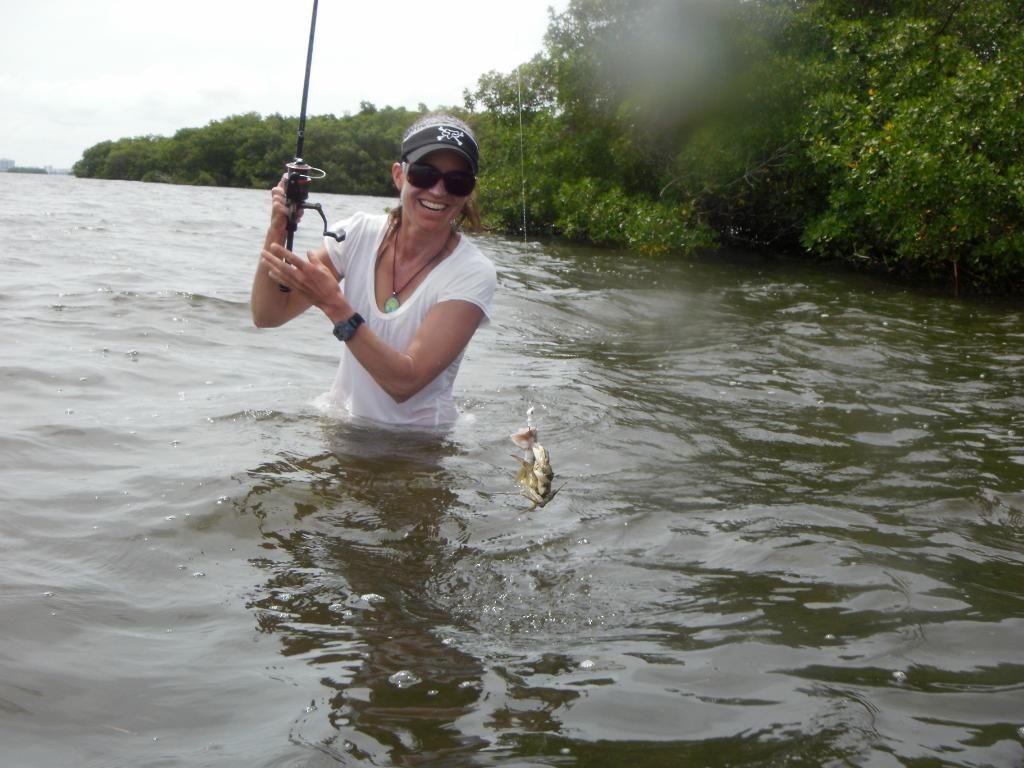 On the way back in, we went through the trout hole again. This time they were hungry and we caught several small trout. Aaron's rod bent over and it looked like he had a good on on. He ended up landing a nice trout.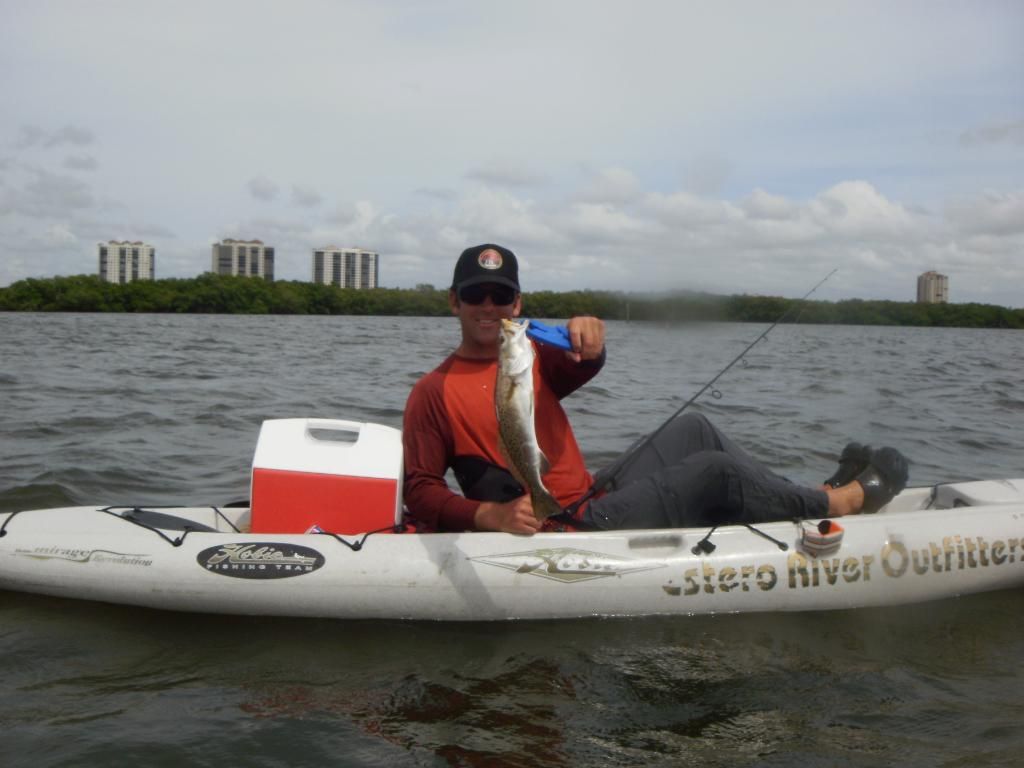 We arrived back at the launch weary but excited. Aaron was successful and landed his first red. Tracey didn't fare as well, but next time is her turn. Congratulations Aaron!
_________________