After looking at the forecasts all week, I decided Thursday would be a great day to go play hooky. As there were three more days in musky season in Region 16, I made arrangements with Hobie's Fishing Team member Paul Winkel to hit the Saugeen River once again.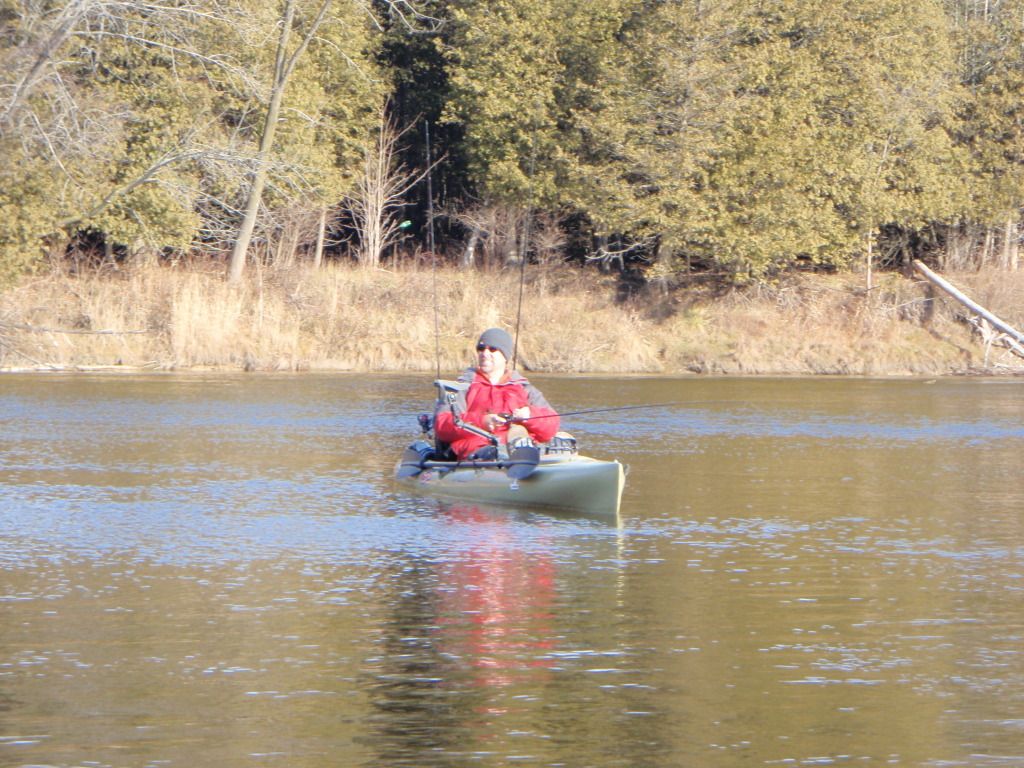 It was windier than expected, but the temperatures were decent....and the hot coffee didn't hurt. About an hour in, guess who hooks in to a fish...you guessed it....not me!
Wink initially thought is was a big bass, but as it surfaced it ended up being a musky!
Even though the water was cold, this thing had quite the fight in it.
It measured in at 41".
About 30 minutes later, I was working some submerged wood and I though I was caught on a branch, but it was moving toward me. As I felt no head shakes I eased off, at which point it the pressure released. Wink told me not to expect head shakes and I was probably onto a musky. Next time....reel like a bugger and bring it to the surface, even if it is a wood pike.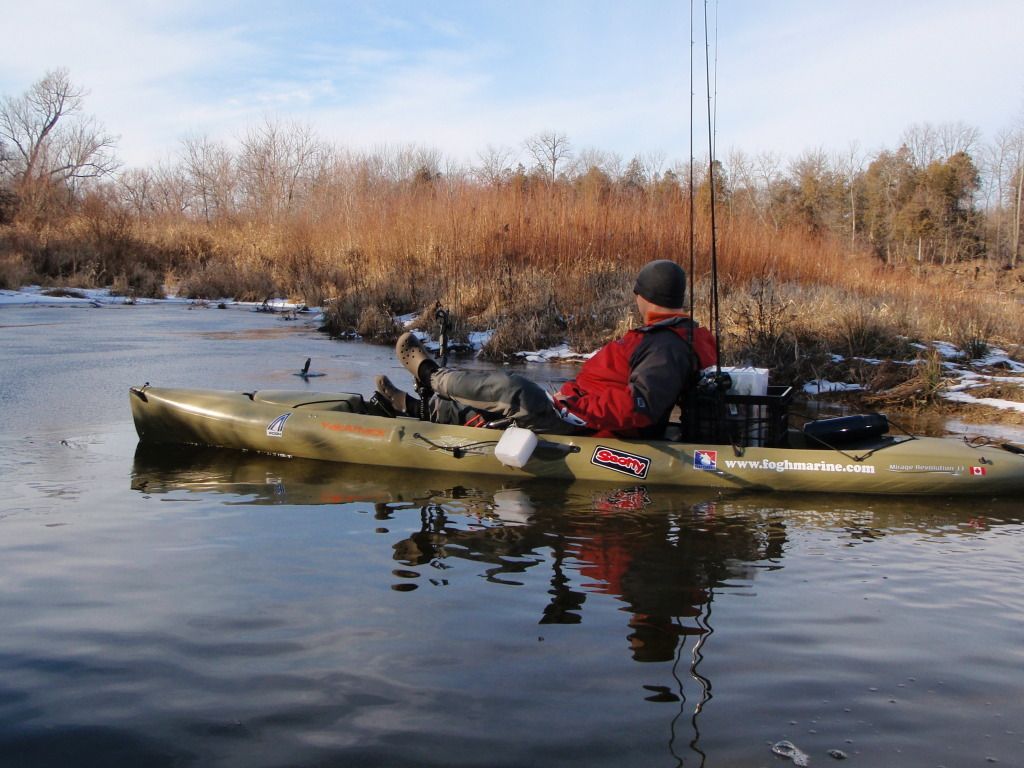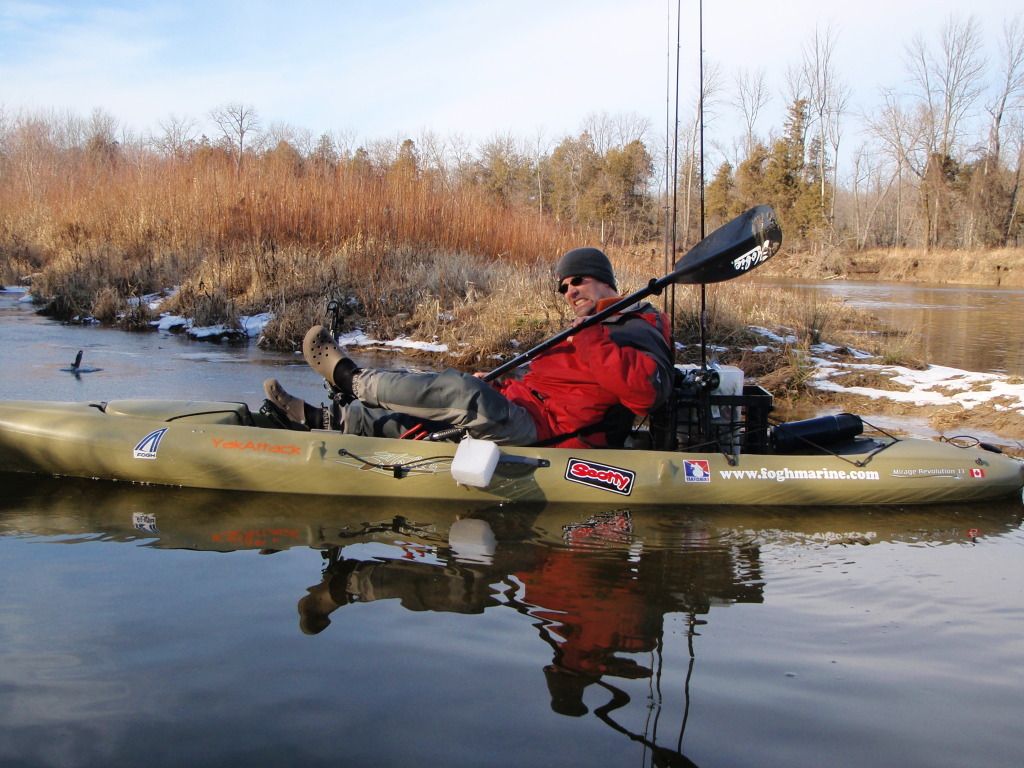 A wonderful day for ending out the season. Thanks Paul!