Hit the lake this morning with my oldest son Evan on the back of my Pro Angler and met Charms at the launch. Headed out in pitch black darkness in search of a few bass. Right off I caught a 4lber fairly near to the Yorty Creek launch. Not long after reaching the main lake (and with daylight cracking) I landed this chunk.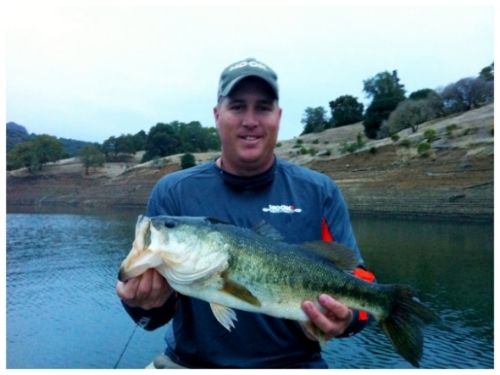 Evan decided he'd watched enough and got a little action of his own.
Then after watching all the surface commotion in the middle of the lake I tied on a 1/4oz Kastmaster and in one cast managed to catch my first ever steelhead!!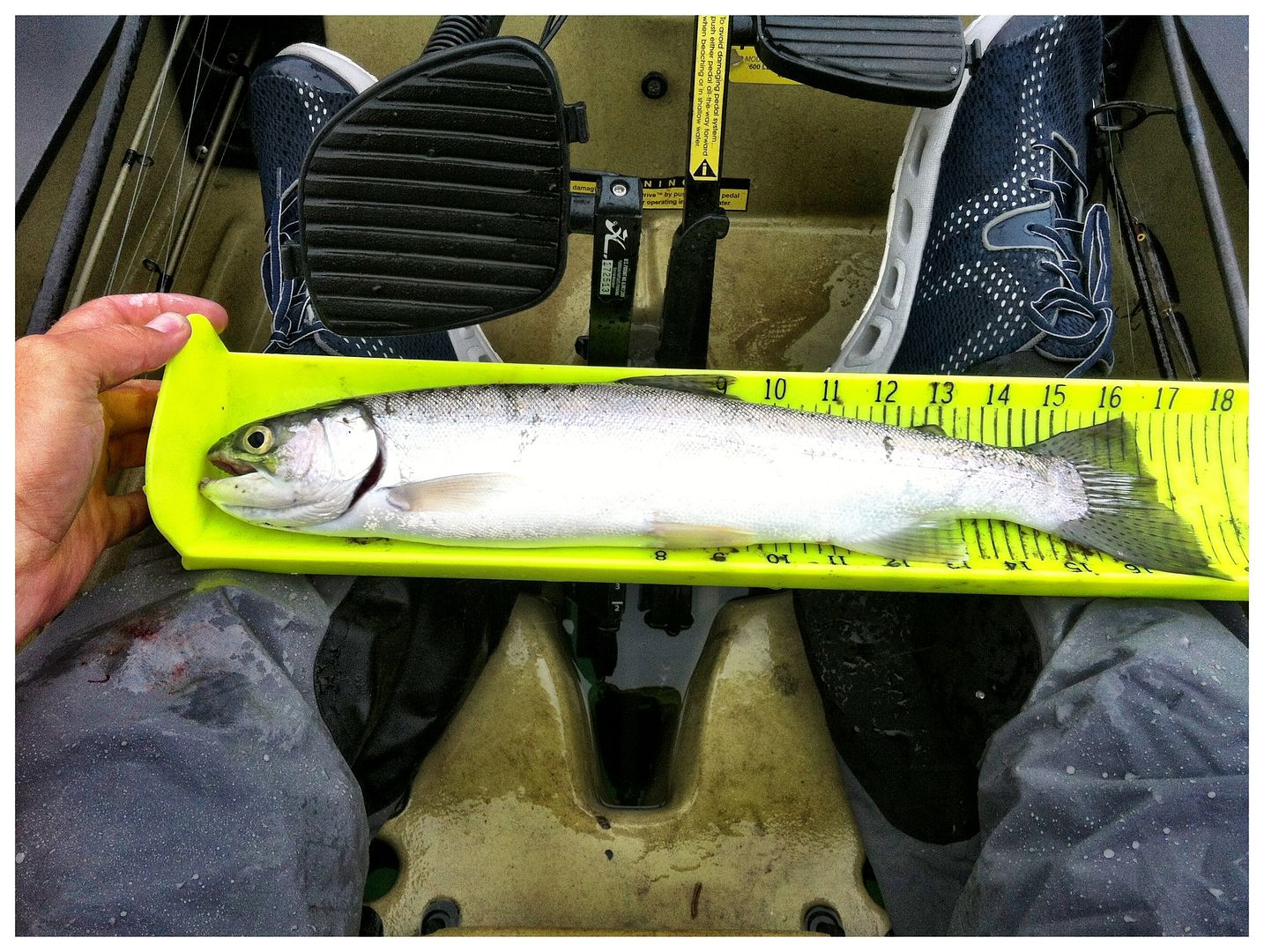 We also found a few schoolie largemouth on the spoons that Evan and I took turns catching.
We then worked our way back over to Charms and started working our way back towards the launch. A few parallel casts with the bank yielded this one for me! While bringing him in an even larger fish came up and slammed this on in the side trying to take the bait from him!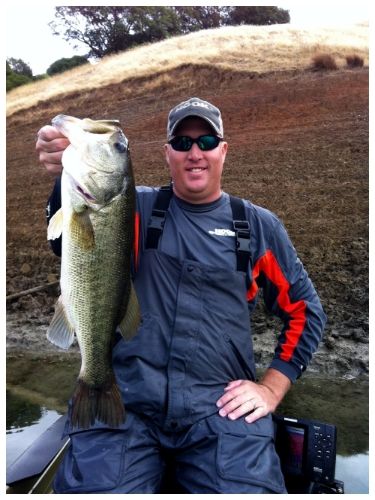 I saw one more fish in the seven pound range but couldn't get him to commit. I guess that leaves me a reason to head back out there next time!