Evan and I were supposed to fish a bass tournament together this morning on the California Delta but due to a last minute change in the wife's work schedule we weren't able to go. I asked Evan what he wanted to do on Saturday instead. After seeing what I brought home from the coast last weekend, he decided he wanted a shot at some lingcod and rockfish! So Friday night found us running around town trying to find a wetsuit and dive booties to fit a 5'1" 115lb ten year old. After hitting a couple dive shops we picked up a 5mm farmer john and a pair of 5mm Stohlquist booties for him. Now that he had some of the required safety gear we were good to go!
4AM Saturday morning found us packing our gear in the Trailblazer and prepping my Hobie Pro Angler for a day on the Pacific Coast. We would be doubling up on the PA today with me in the captains seat and Evan sitting behind me in the tank well on a stadium seat. We had our safety gear, immersion clothing, an assortment of tackle, snacks, and water loaded and hit the road at five AM headed for the launch.
Before launching we had a quick safety brief and discussed where all the safety gear was located on the boat, how to use the gear, and what to do if we had an emergency. We shoved off into a 3ft swell that was glassy and slick just as light was breaking. The fog was crazy thick and would stick with us all day making visibility less than 50ft. We kept out YakAttack VisiCarbon Pro flag and light on and flying all day hoping it would help power boaters spot us in the pea soup conditions!
It wasn't long before we found a bait ball just off the kelp line in 55ft of water. I tipped Evan's 3oz jighead with a glow in the dark Scampi and dropped it to the bottom to show him how the presentation should be. It never made it past 20ft and I was suddenly reeling in a 19.5" black rockfish! Evan decided he had seen enough and wanted "his" rod back! LOL. It wasn't long before he landed a black of his own.
Next up was a little gopher rockfish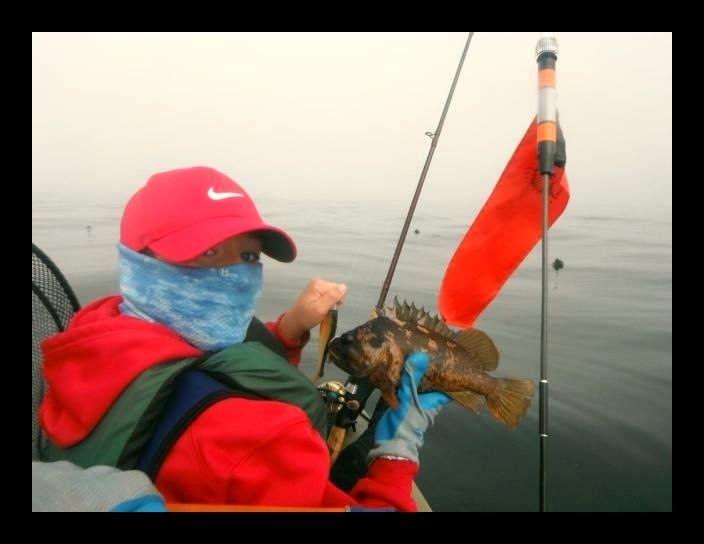 Followed by a 14" China rockfish. These things can get up to 90 years old!!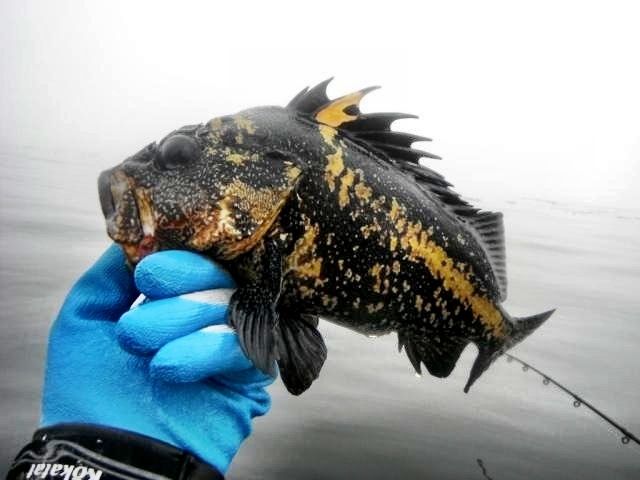 And before long this little "under" ling made and appearance. As Evan was reeling him up we watched another lingcod in the 25" range come up and grab this one taking about half of him in his mouth. "Hitchhikers" I'm told are pretty common when catching lingcod. It was cool to be able to see the hit right under the kayak in the clear water!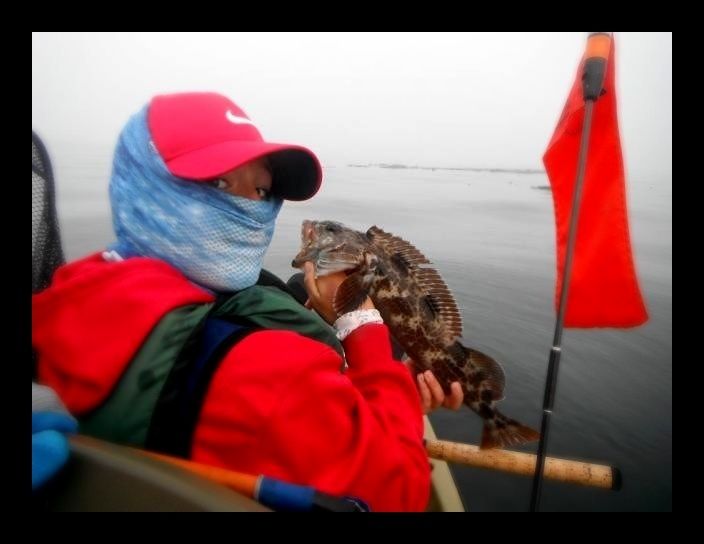 I found myself sitting and just watching Evan catch fish rather than paying attention to what I was doing. That lead to me snagging my 3oz jig on the bottom! After a little tug of war it finally broke free and upon retrieving I discovered I had snagged this monster trophy! LOL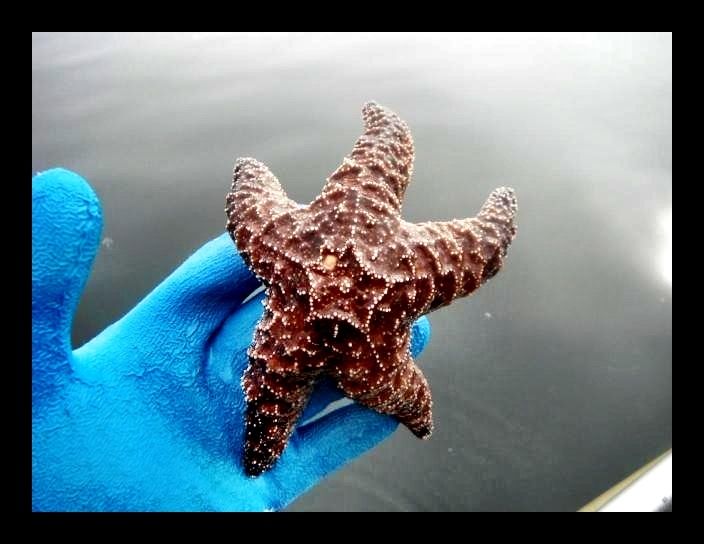 We called it a day at around 2pm when the wind started picking up and headed back to the launch with our catch. I had some filleting to do and we had gear to clean so getting home well before dark would let us get it all done in the same day.
This was our final talley of what we decided to keep. Two cabezon, five black rockfish, and three decent lingcod.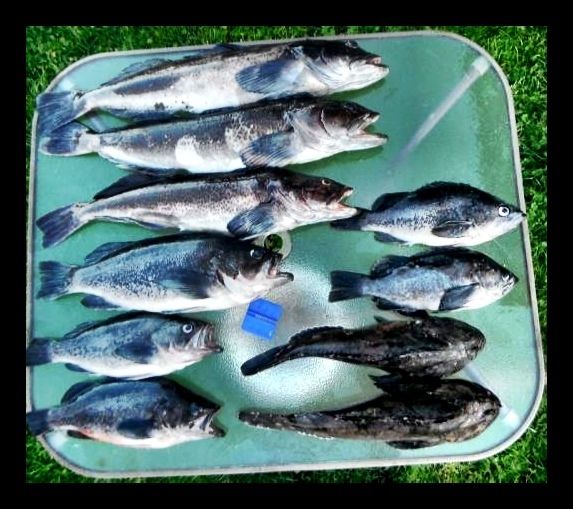 And a hero shot with the boys!