Got some unusual species?
Post here.
How about this one?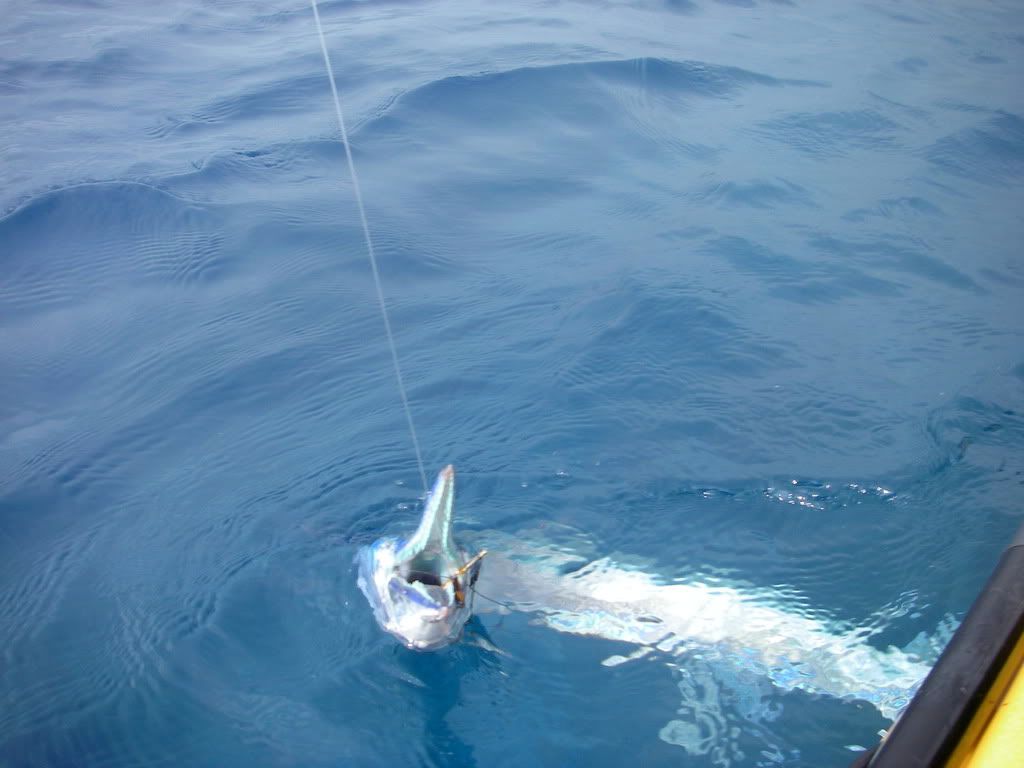 It's a giant needle fish, commonly called a "stick fish" in Hawaii. Hawaiian word is aha.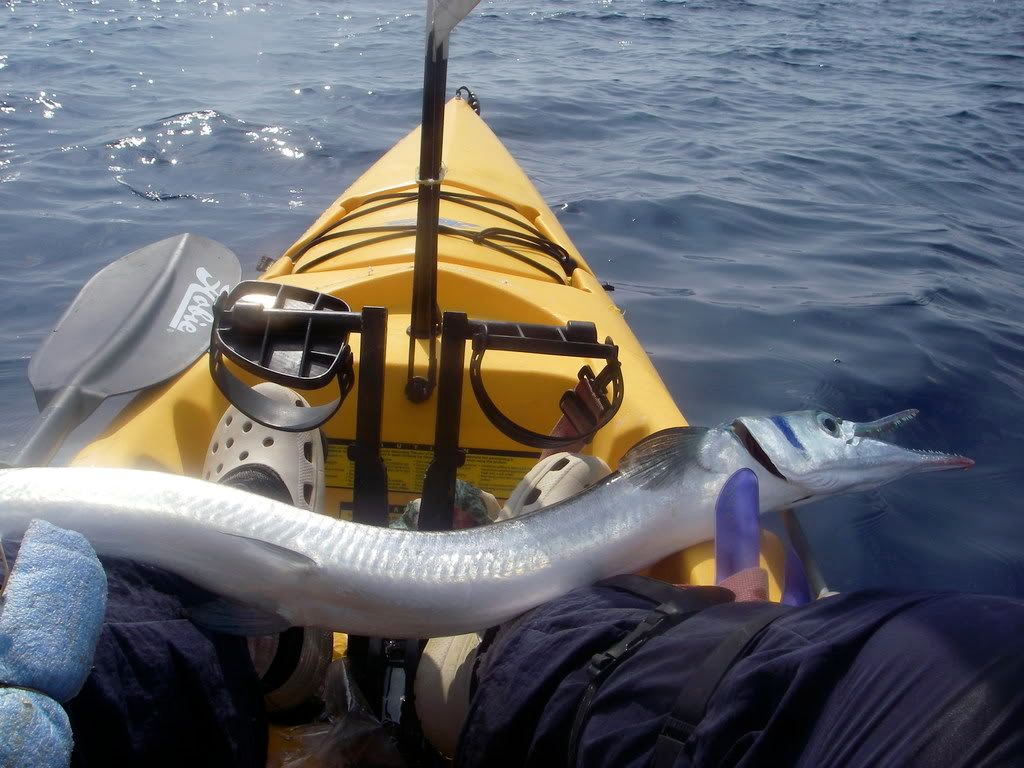 Drop your bait in shallow near the reef and these buggers will eat it every time.
Even the fish world is part Charlie Brown. Here's the trevally version of Pig Pen . Black Jack:
Not sure if it was a true Black Ulua, snout looks pretty smooth versus indent. But it was around 35 lbs.
What about some of those California ugly looking things that still taste pretty good?