Hobie mirage sailing kayaks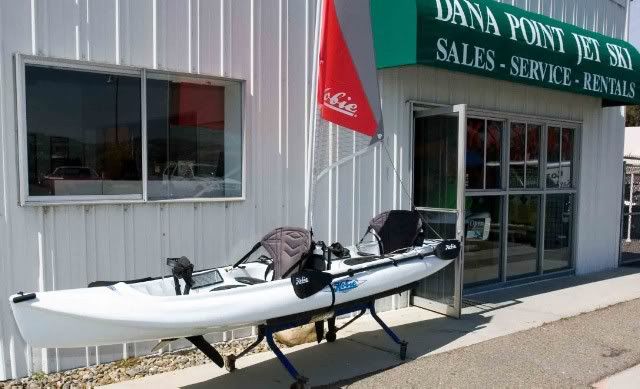 Tandem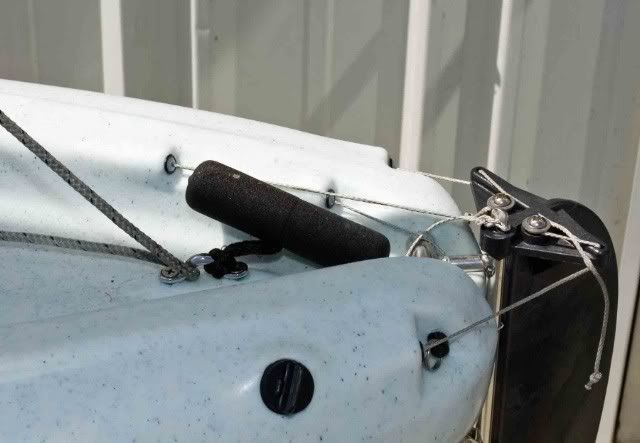 Pad-eye is inline with the sails mainsheet and has vary little drag on the mainsheet.
The mainsheet has quite a bit of line past the seat clip. The Tandem has no place to stow the sail unless you remove or place it on top of a paddle.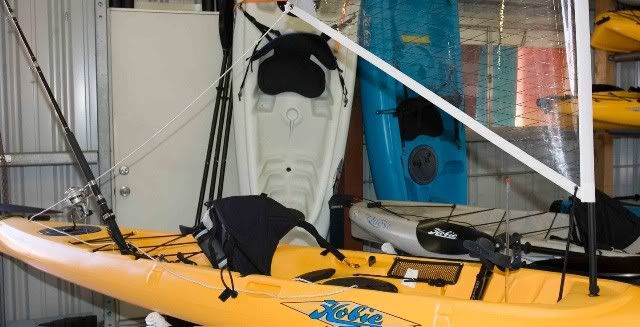 Adventure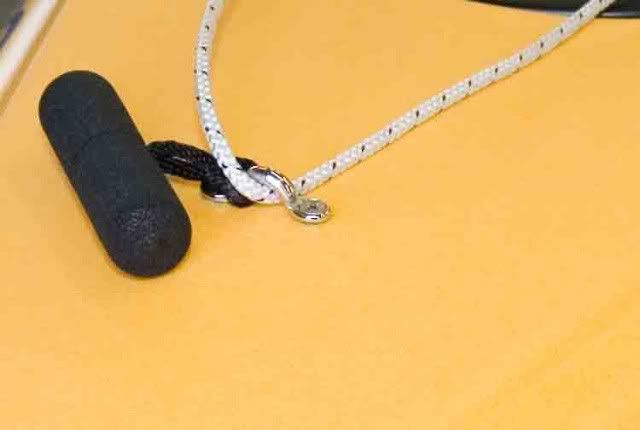 The mainsheet has more resistance due to the new style carrying handle but the line will still respond. Note: The carrying handle is too hard to temporarily be removed.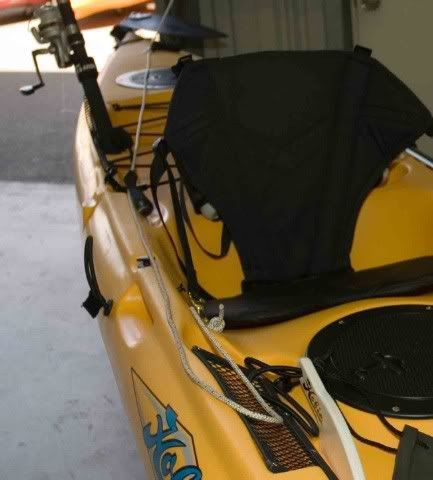 The mainsheet has the least amount of control line of all models but is long enough for all normal functions.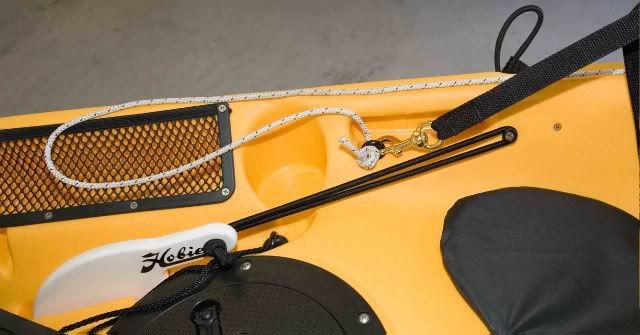 Mainsheet knotted in seat clip. Note the daggerboard bungee clip.

The mainsheet is easiest controlled at the gloves location.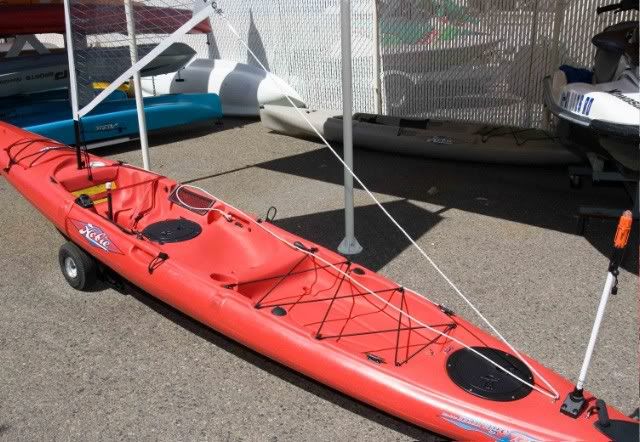 My Adventure with sail rigged.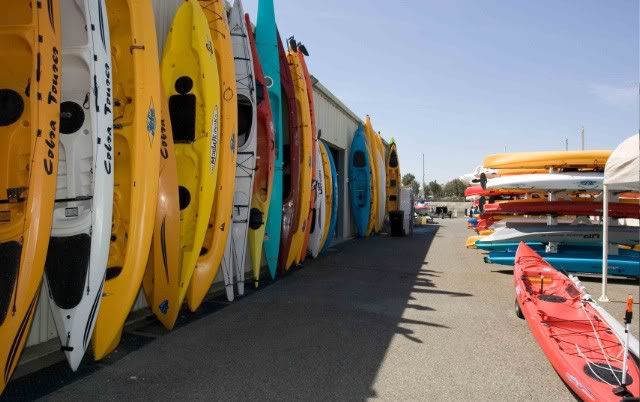 Sail stowed on right side which pamphlet suggested. (Pamphlet was made for the Outback model)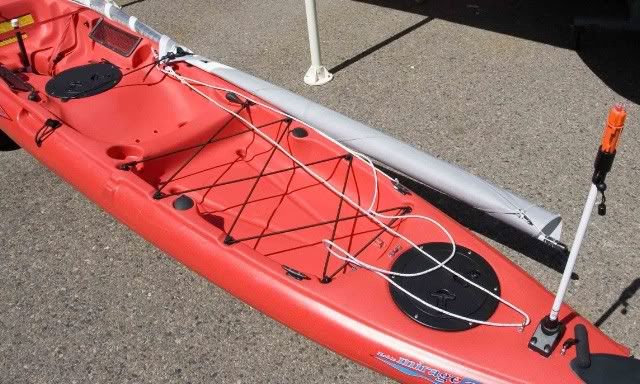 I installed a stern light and a second pad-eye. As an old timer I'm used to having a light at the back. (Not required)
The pedal holding bungee would get in the way if the sail was stowed on the right side. I found it worked fine with the paddle on the right and sail on the left.
I located a v-cleat in the inside handhold area. (Not required)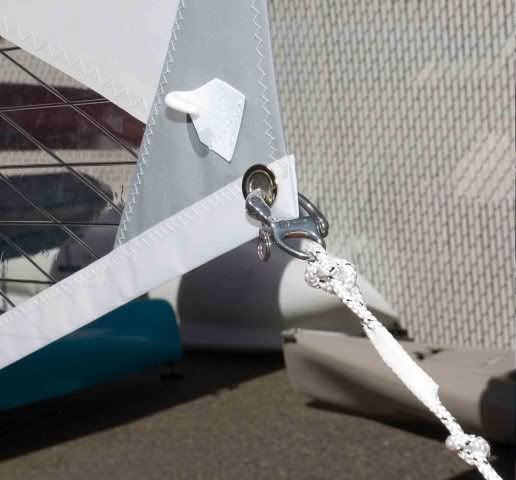 I placed a fixed bail snap shackle between the mainsheet and sail. (Not required)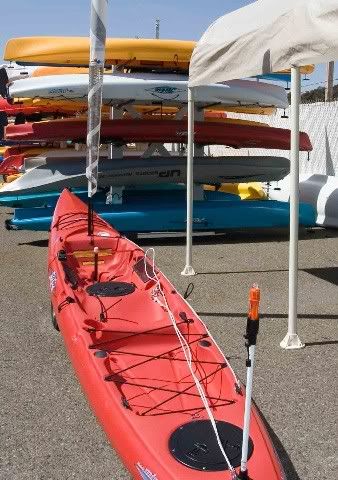 Sail stowed without mast removal. (Not covered in pamphlet)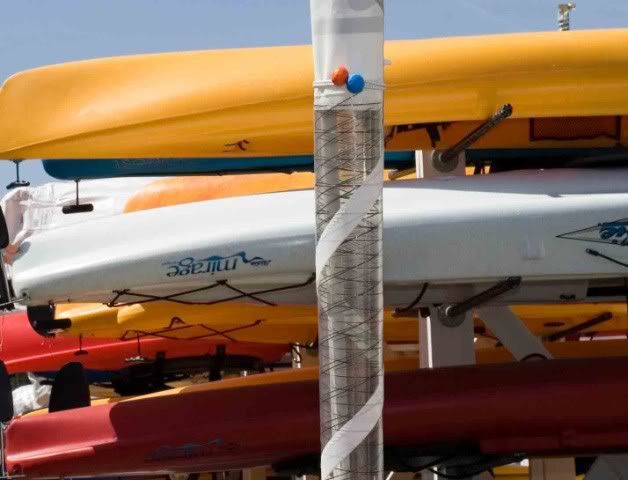 Sail rolled around mast and secured with ball bungee (sail gasket). This area for the bungee is quite high and most would have to stand to get it there. (Not required)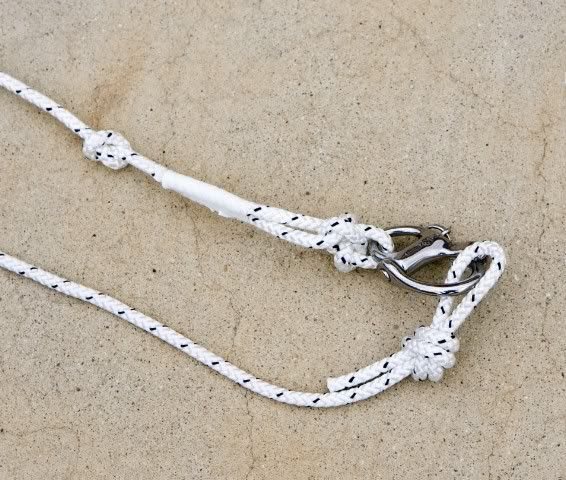 Instead of a simple knot at the end of the mainsheet after it passes through the seat clip I tie a loop. The mainsheet snap shackle is secured in the loop when the sail is secured. (Not required)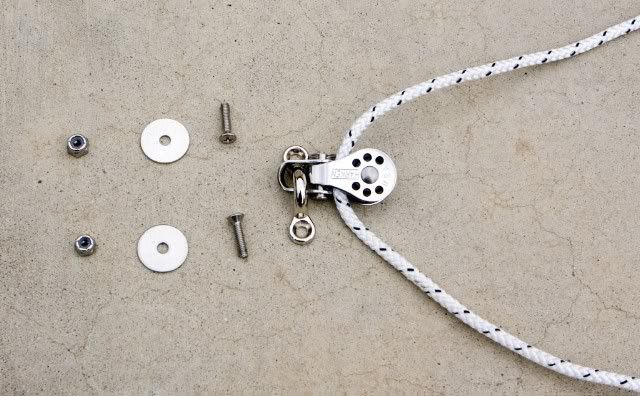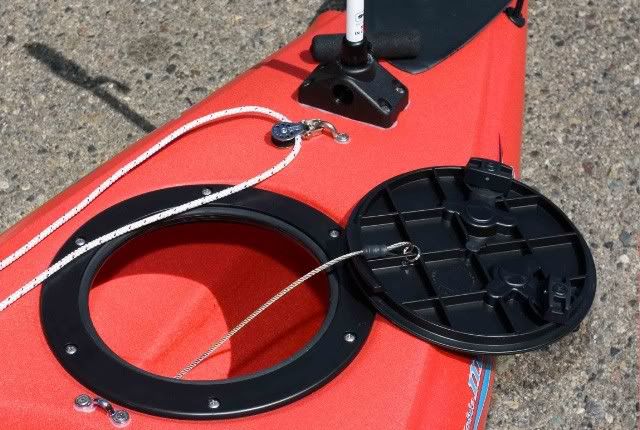 I installed a Harken Micro Block 234 for more responsive mainsheet control. The pad-eye closest to the hatch has a pad-eye also mounted inside the hull (back to back pad-eyes) to attach dry bags kept inside and the tether for the cover. (Not required)
Outback (The Sail Kit pamphlet was made for this model)
This model has quite a bit of mainsheet for control.
Same aft pad-eye setup as the Adventure.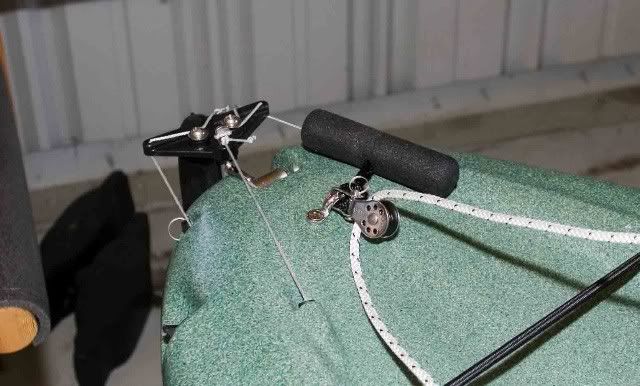 Mainsheet block installed. (Not required)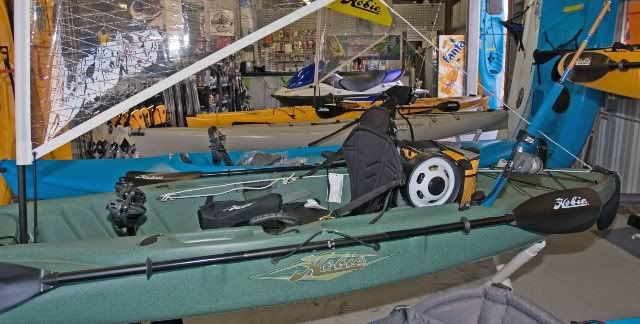 The mainsheet is tied off to the anchor cleat.
Sail stowed.
Sail stowed bungee placement.
Bungee inside view.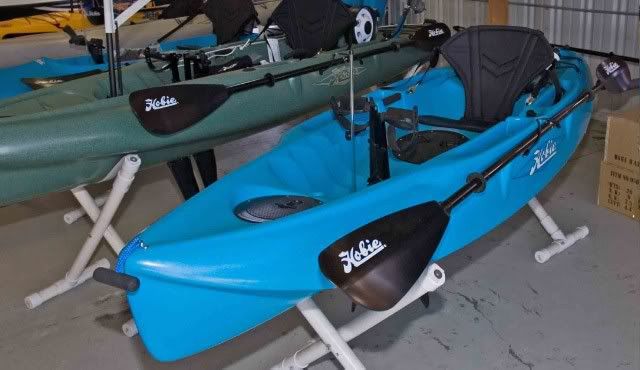 Sport (the shortest 9'7â€