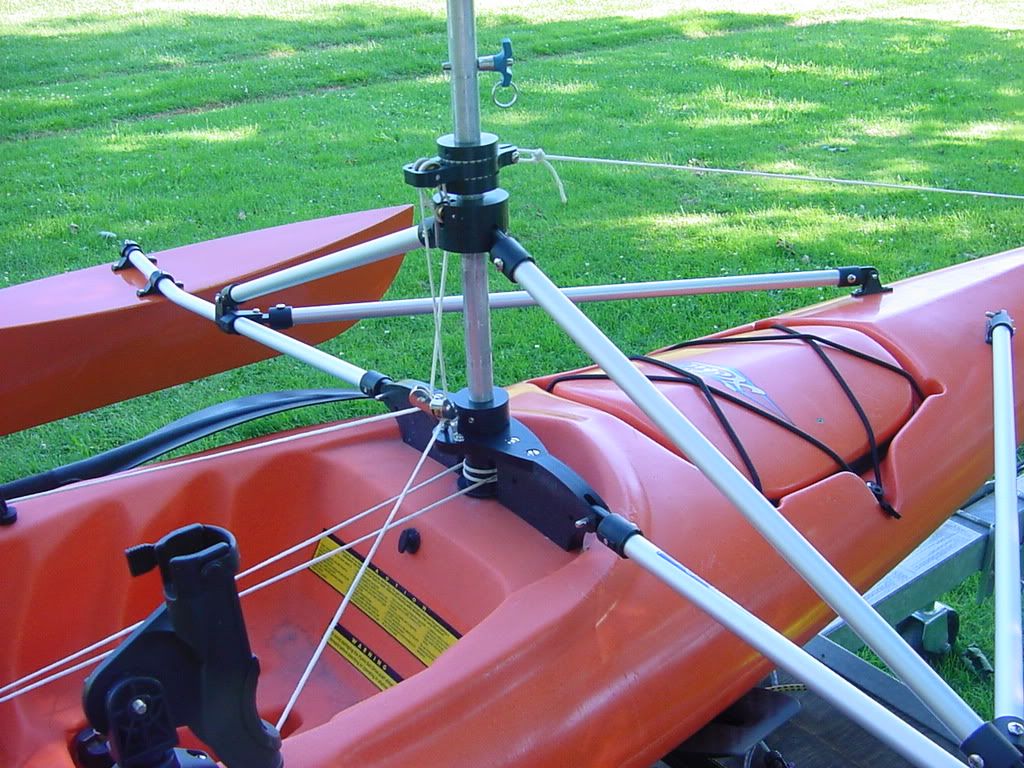 Amas can be raised out of the water for peddling, lowered for sailing, or pushed deep for stability when fishing, all from the comfort of your seat. Amas are deep and narrow to eliminate the need for dagger board.
Amas are made from 1/8 door skins and covered with polyester cloth and epoxy.
The out riggers fold up for easy storage and transport. They connect to the kayak with quick release pins. The amas pivot on the ends of the outrigger assembly and are connect with quick collars.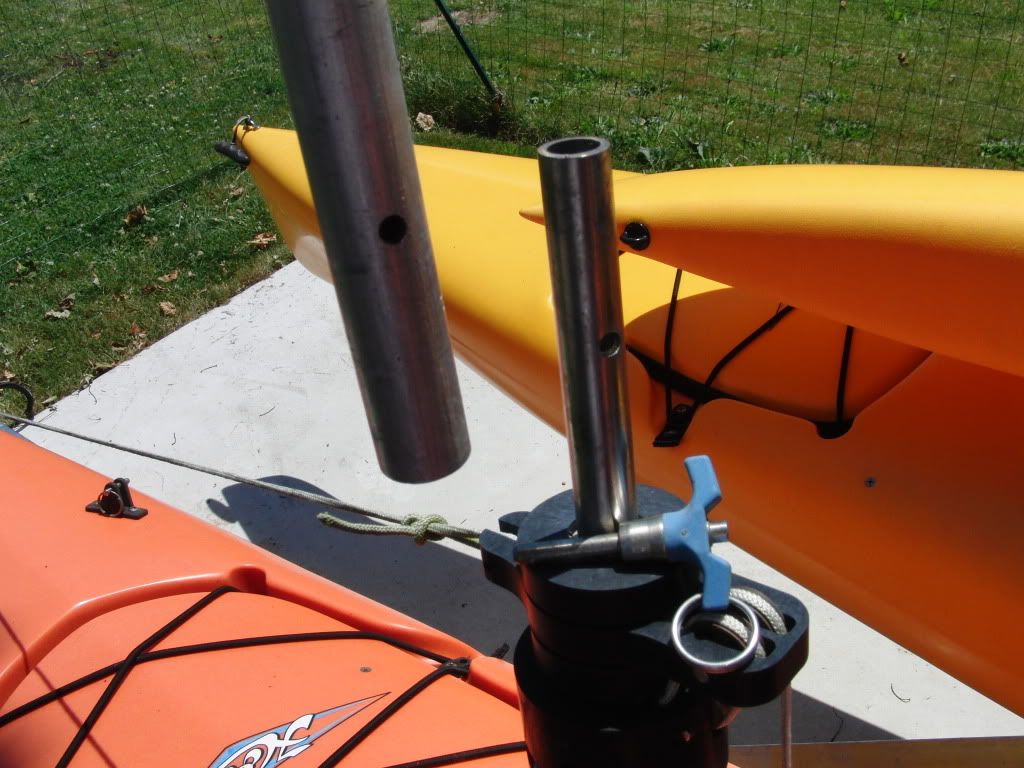 The aluminum mast slides over a stainless shaft and is secured with a quick release pin.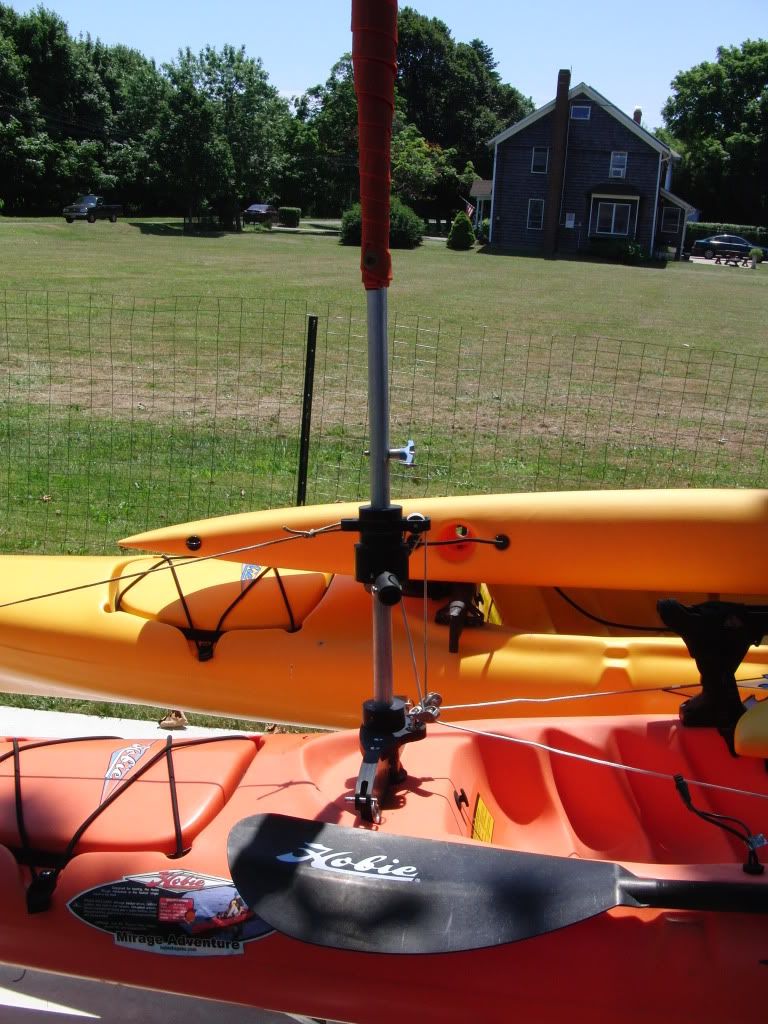 The above assembly contains 4 sets of bearing races machined from delrin and the ball bearings are plastic airsoft BB pellets.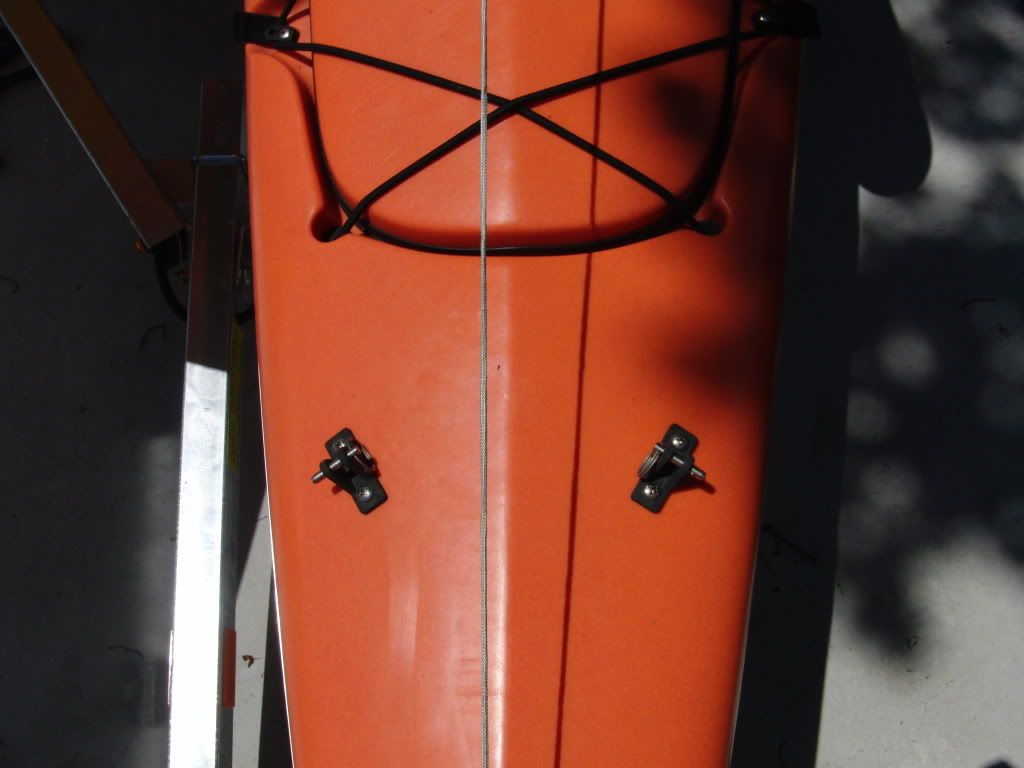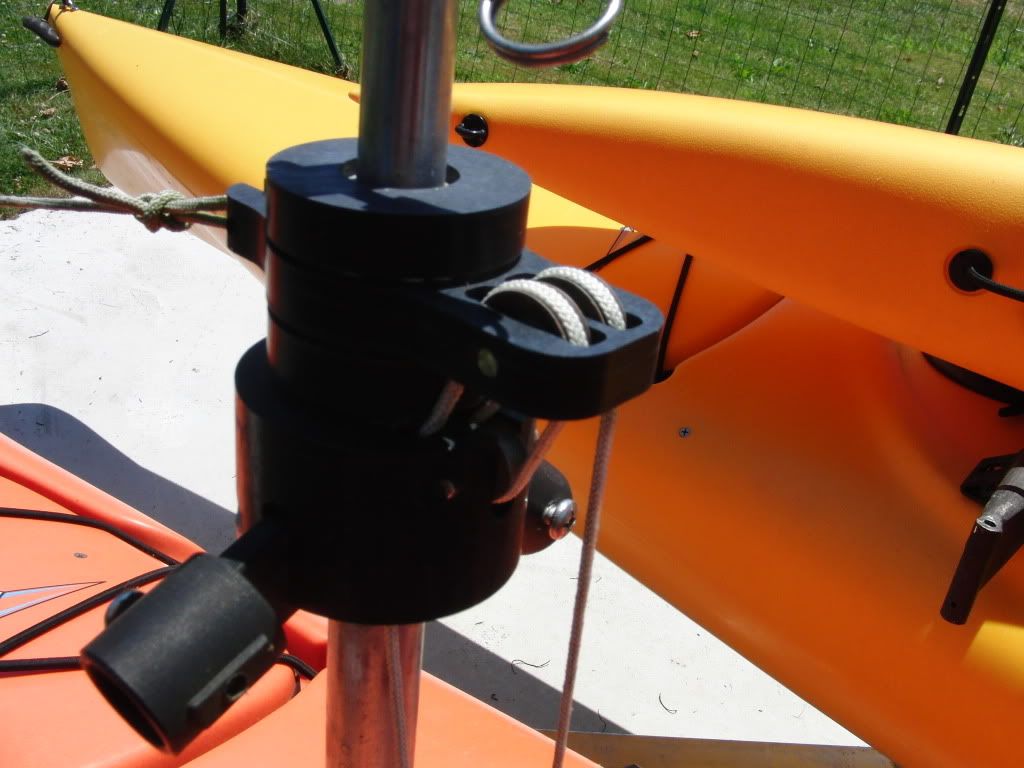 Feel free to ask me questions about structural details, etc. There is just to much to this project to detail here, it would just take too much space and time, but I am willing to answer specific questions.