Yep I made mine just like that, they work great. If you look closely at the pic of our Oasis earlier in the post you can see it at the base of the sail.
You can see it clearly on our Revo in this pic
And I have the exact same furler on both the jib and the huge furlable spinnaker on my TI.
Have fun.
I know we do, we have an absolute blast on our Hobies, in good weather we are out every weekend.
Oh yea the keel weight I was telling you about earlier, this is a pic of me sitting on the rail of my kayak with one of those keel weights underneath, the boat is completely impossible to tip over.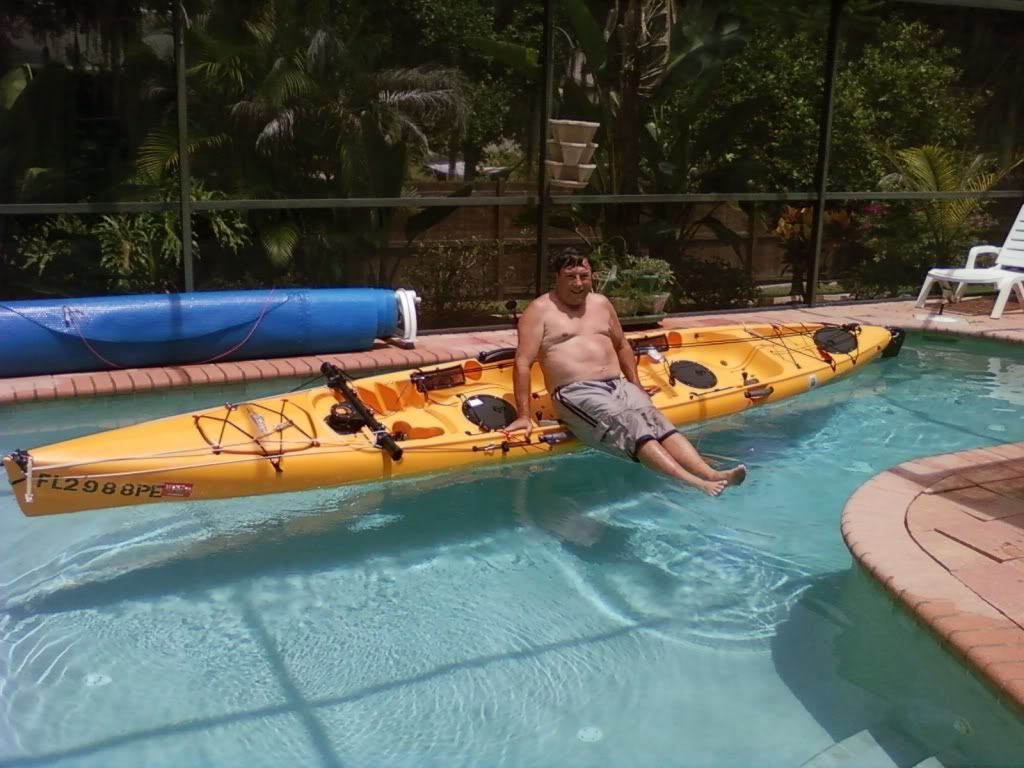 Bob